Robert Finley
Sharecropper's Son
***and1/2 out of *****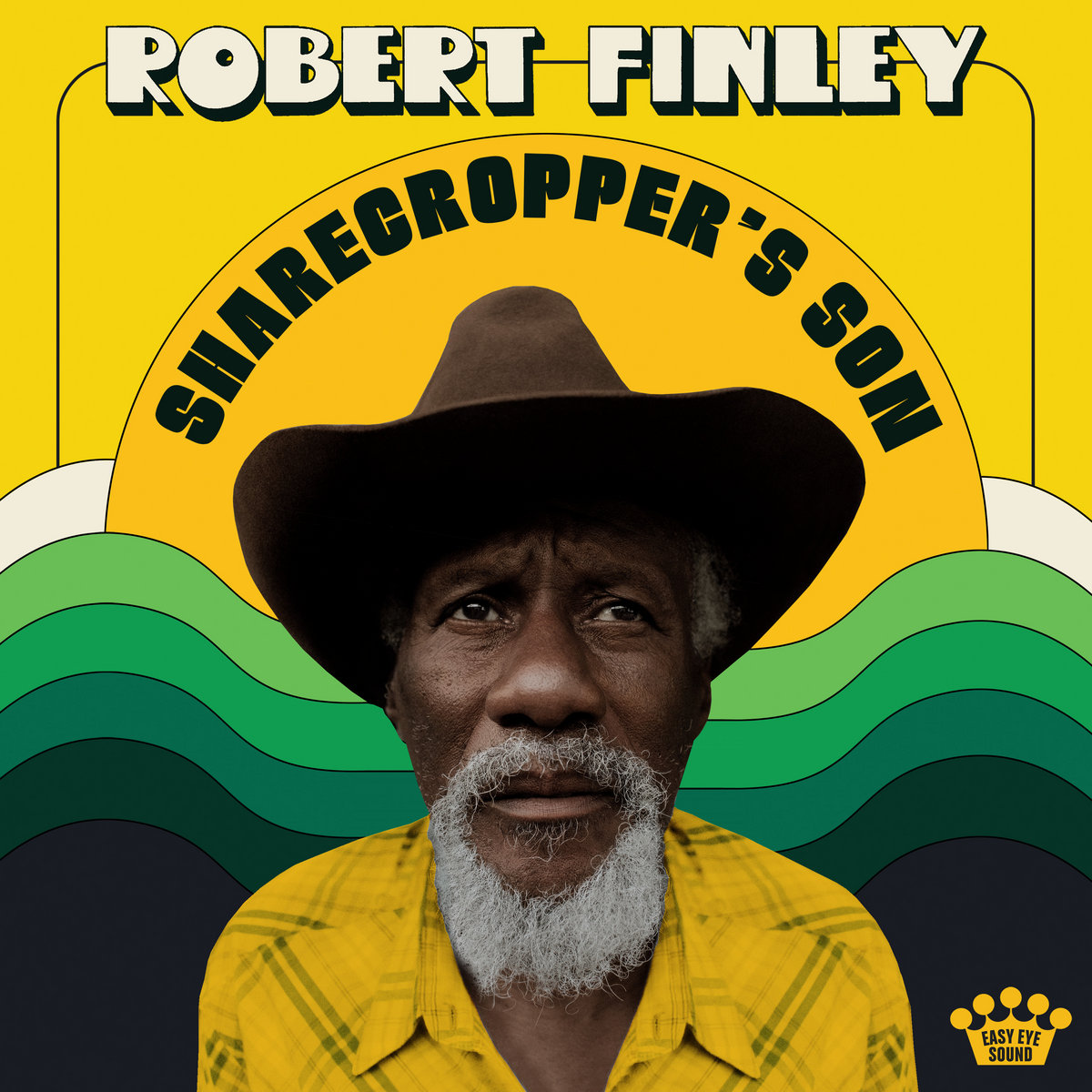 Robert Finley
lets his words speak to his struggle through life as the autobiographical
Sharecropper's Son
captures his current highs, his rough past, and his faith in the future all around his nothing-to-something struggle.
From busking outside Alabama music festivals to recording with Dan Auerbach and Nashville session legends, Finley has now found success with both a raspy and falsetto style he expertly flashes song to song. A trio of tracks in the center of the album chronicle his story, "Country Child" is a dusty blues vamp before the title track gets to Finley's history in "Spoonful" inspired fashion. The dramatic, and future biographical Broadway musical centerpiece, "My Story" is inspirational with layers of horns, backing vocals and strings, going over the top with Nashville pop.
The music surrounding Finley is crafted by Auerbach and the session players in a modern day southern Daptone style that uses soul as the roots, but gets gritter and slicker when need be. Opener "Souled Out On You" delivers horns, ripping guitar and piano while "Starting To See" continues that 70's inspired soul sound. Of course Stax and Muscle Shoals are floating around, but Auerbach takes his influences and puts his own stamp on it particularly, with some great fuzz-toned guitar work on "Make Me Feel Alright".
"I Can Feel Your Pain" uses warm organ around Finley's excellent falsetto work while "Country Boy" has a bass groove recalling Rick Danko as the whole tune channels The Band's folk rock and roll. Album closer "All My Hope" goes full gospel and Finley puts his faith in the lord around warm swelling sounds. Finley is peaking late in life with dynamic singing in a musical landscape that fits his sound and style expertly throughout Sharecropper's Son.
_________________________________________________________