We search the murky back waters of youtube to find
full concerts
and post them to the site weekly, come back every seven days to help us celebrate
Full Show Friday's
. These shows are of varying quality and may not be here for long so enjoy them while you can...As always, please support the artist every which way, but especially by seeing them live (if they are still playing). This week...
Natalie Merchant
!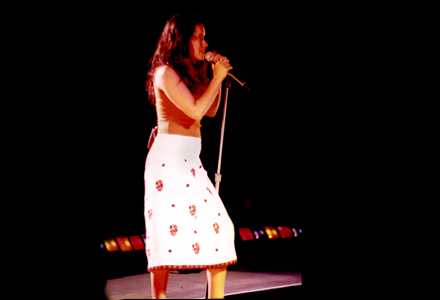 RtBE
caught a fun set from Natalie when she open for Bob Dylan at one of the best shows we ever saw him play,
back in 1999
in the freezing cold of Troy, NY.
Today we present a show she performed a year after that one in Winter Park, Colorado. Pro Shot, Pro Sound, full set list below. Enjoy:
1. Which Side Are You On? 2. Diver Boy 3. Weeping Pilgrim 4. 50 Miles Of Elbow Room 5. Wonder 6. Thick As Thieves 7. Break Your Heart 8. Life Is Sweet 9. Kind & Generous 10. Mary Don't Weep 11. Pennys Farm 12. San Andreas Fault 13. Hey Jack Kerouac 14. Owensboro 15. The Factory Song