Daniel Carter, Tobias Wilner, Djibril Toure, Federico Ughi
New York United, Vol 2
**and1/2 out of *****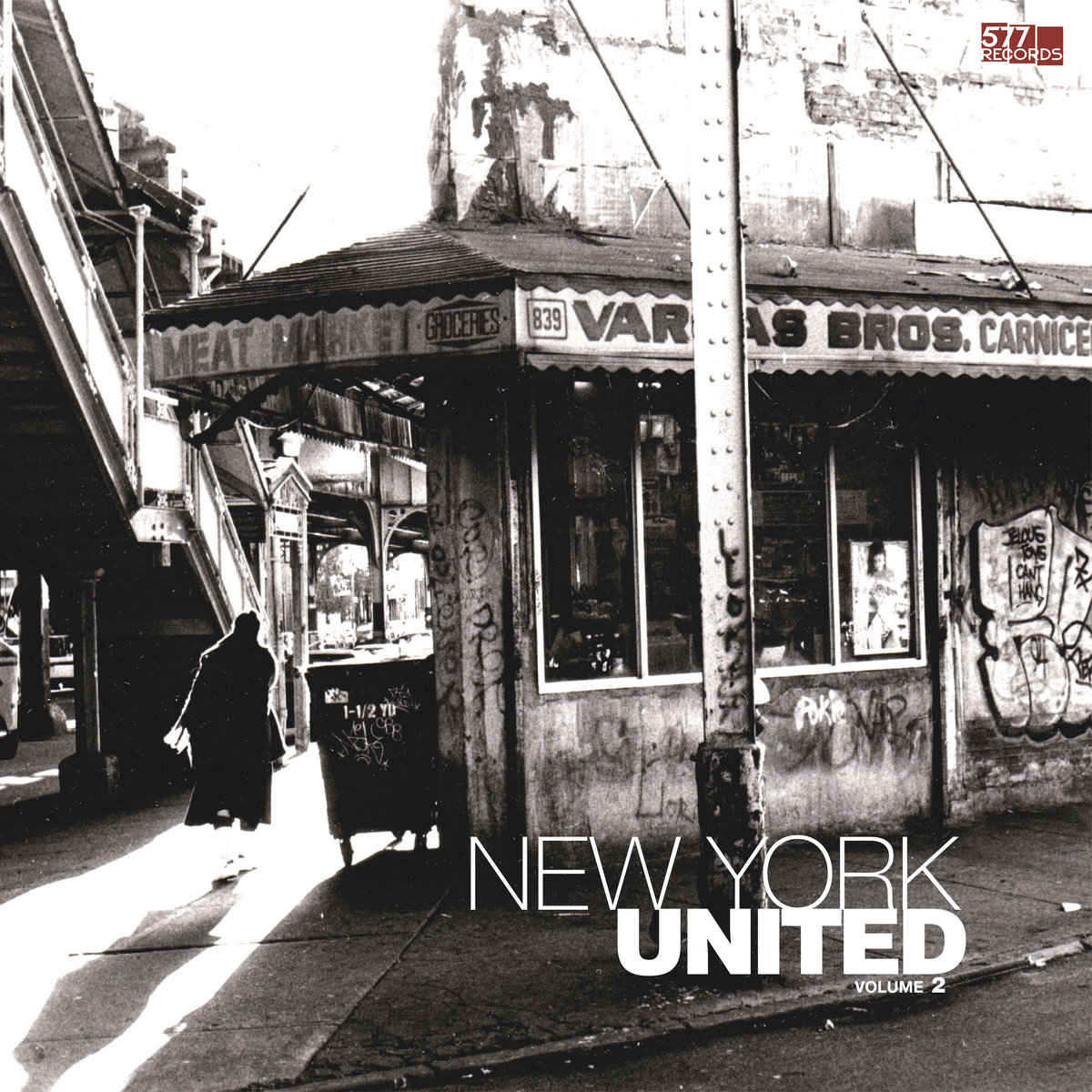 The avant-garde quartet of Daniel Carter, Tobias Wilner, Djibril Toure, Federico Ughi return for their second offering of music just on the fringes of waking and dreaming with New York United, Vol 2.
The seven song collection plays with sound and substance as the artists ebb and flow.
Daniel Carter
(Saxophone, Flute, Trumpet, Clarinet)
, Tobias Wilner
(Synthesizers, Percussion, Vocals, Piano, Guitar
)
, Djibril Toure (Bass), Federico Ughi (Drums) bring a lo-fi jazz style to the recording as clicks and cackles seem etched into the tunes.
Surprisingly the two extended beginning and ending elongated efforts are the least successful on the album. Both opener "New York Flower" and closer "Bronx Night" meander without any real purpose. The opener has an eerie vibe that never fully blossoms while the closer has an aloofness that doesn't lock in.
In-between however there are a few standouts. "The Grind" is a vibrant slice of electro influenced jazz with a digital looped beat augmenting slapping snares and pushing horns in exciting fashion. The combo of "The Corner" and "After The Rain", while separated into two tracks, flow as one successful offering. "The Corner" starts with a swirling sound and strong trumpets which sound as if they were recorded in the rain, only to float into "After The Rain" which continues the motif with improved percussion.
"Day Dream" warbles with electros and horns but stays upright with strong work from Toure and Ughi on low-end while "Sunrise at Brower Park" is a hip slice of get down, but is too brief and could have been flushed out even more. The avant-garde sound crackles as the quartet delivers a downtown vibe with their sparse jazz and bumping beats on New York United, Vol 2.