Nadje Noordhuis
Gullfoss
*** out of *****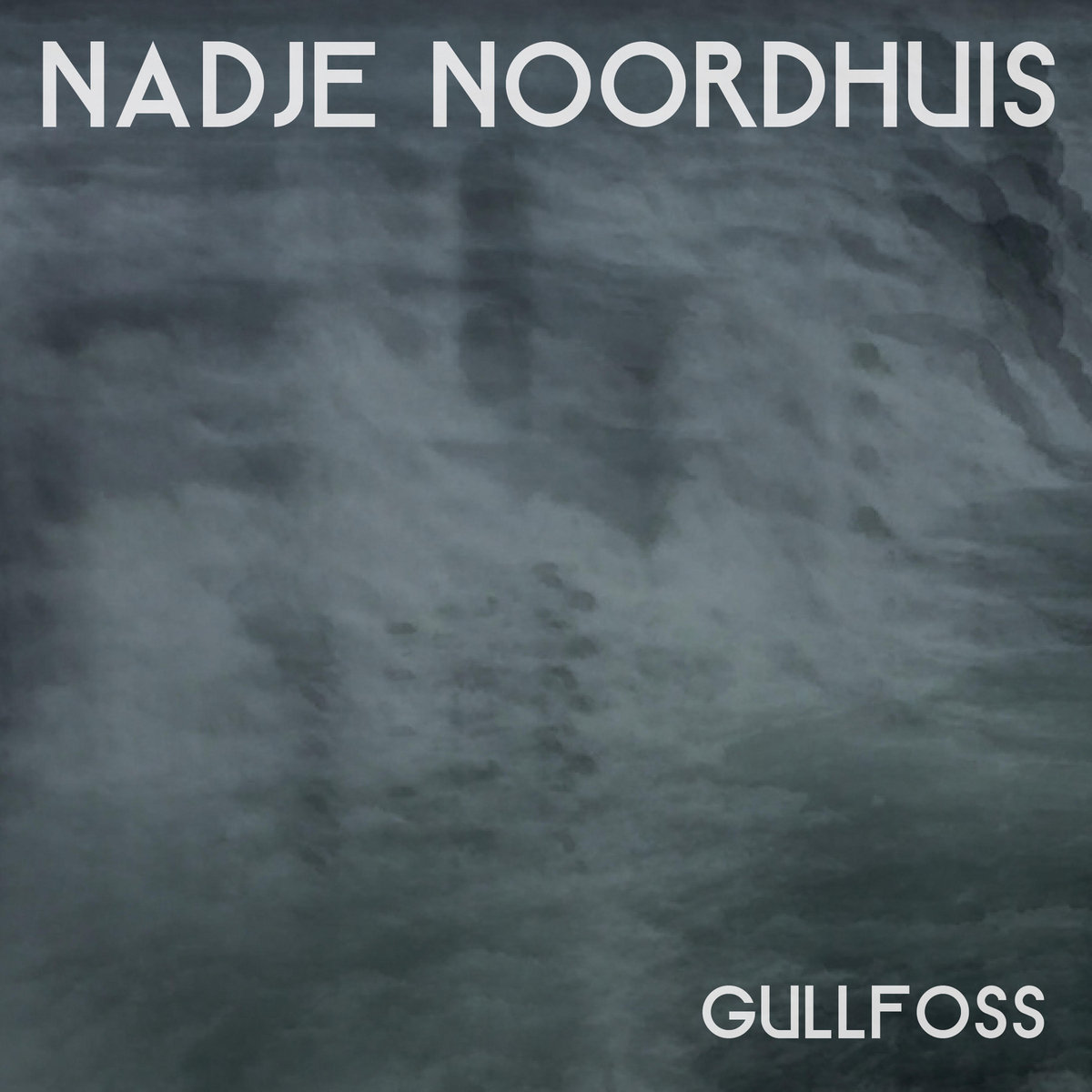 Over the course of Gullfoss, Nadje Noordhuis and company take you on a majestic travelogue around the world as the Australia born, Brooklyn based horn player incorporates a wide range of sound into her open jazz style.
Noordhuis' was asked to assemble a group to record live in Switzerland over three nights. The group consisted of Noordhuis (trumpet, flugelhorn, electronics, compositions), Maeve Gilchrist (harp), Jesse Lewis (guitar), Ike Sturm (bass), and James Shipp (synthesizers and percussion). The live production was produced by Newvelle Records at the request of Swiss club owner Stephan Diethelm. Gullfoss was originally recorded specifically for and released on vinyl as Noordhuis wanted to create a specifc A/B side journey.
The soothing and sweet "Migration" sets the tone as the opening harp and muted trumpet work twinkles along. That sense of beauty and nature are present from the beginning of the album as we travel through Noordhuis vivid world. The more upbeat and slightly galloping "Indian Pacific" uses percussion expertly along with Gilchrists harp work while "Waratah" elegantly weeps with nuanced horn work and acoustic string strumming.
Things hit a bit of dull patch on the albums longest effort "Silverpoint" as the first half really goes nowhere and the ending finds heavy guitars and drums entering the scene without really earning the upbeat blast. On a much better note, the B side of the record starts with the strong trumpet work of "Killarney" as the song builds in much more organic fashion with layers of harps and drums.
The title track sees Noordhuis writing a song about her transformative time in Iceland. Bouncing electro beats stately horns and layered harp work transcribe the overwhelming beauty the trumpeter experienced in nature. Gullfoss finds the talented trumpeter trying to capture that fleeting oneness we feel with the world in fascinating and pretty fashion.
_______________________________