KONSTRUKT feat. Thurston Moore
Turkish Belly
***and1/2 out of *****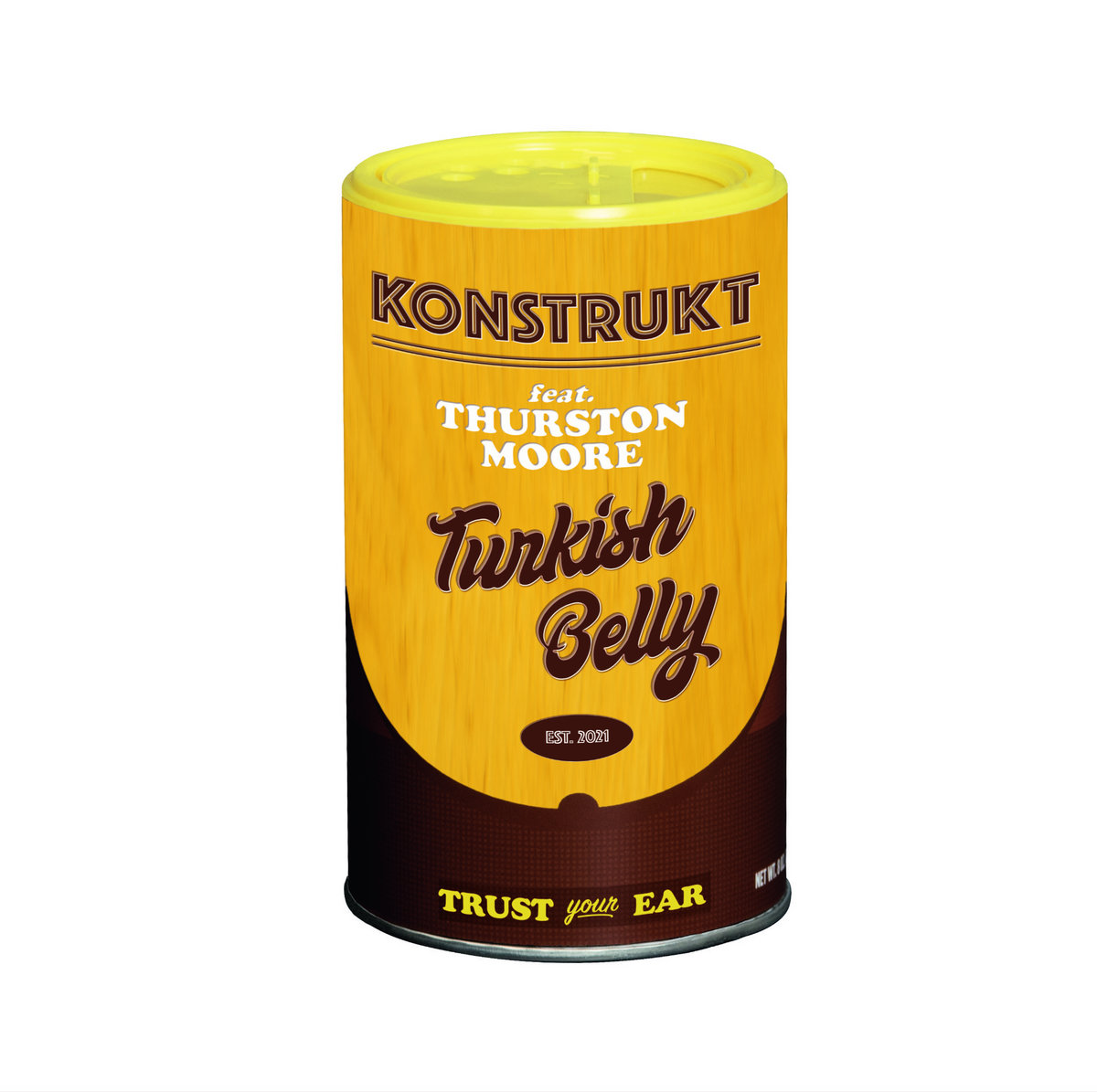 The Turkish free form ensemble KONSTRUKT has been conducting live collaborations on stage and they hosted a recent one with guitarist Thurston Moore. No stranger to experimentation Moore easily fits in with the outfit, delivering an engaging set of out there, free form, jazz rock.
The live playing is broken into different themes and things start out a bit rocky with the repetitive entry "Yapayalnız (Gezerler Sokaklarda)" dealing with lots of noisy squeals from Moore and saxophones. The full band (Korhan Futacı: alto sax, flute, voice, loops Umut Çağlar: electric guitar, synthesizer Apostolos Sideris: electric bass, upright bass Berkan Tilavel: drums) kicks in after a few minutes with some driving power and distorted vocal yells before the ending dissolves back into free jazz with the players searching.
Things steadily improve as all onstage become more comfortable. "Sis" uses marching drums and sax before a great swirling, chaotic full band ending. "Kurtadam (Part 1)" peters out after some twinkling from Moore but "Kurtadam (Part 2)" fades back in and amps the ominous noise rock Sonic Youth fans will recognize instantly as Moore rings out strong through the maelstrom.
Set closer "Zor" is the highlight of the whole album as the kicked up tempo recalls traditional Turkish tunes before fiery playing from all involved pushes the tempo. Squawking sax work and heavy rocking drums keep flexing he tone before the track dissolves in the middle, only to kick back up for a freak out to wrap the set played in front of an appreciative crowd. "Zor" is reminiscent of prime era electric
Miles Davis
and company as
KONSTRUKT along with guest Moore play the best way possible, without a net.
The outfit encores with the pulsing "Uğultular" to close the night, acting as a cool down form the fury that preceded it, but overall the rocking, experimental jazz KONSTRUKT and Moore delivered with Turkish Belly were the sweet sonic goods on this night.
_________________________