Soccer96
Dopamine
**and1/2 out of *****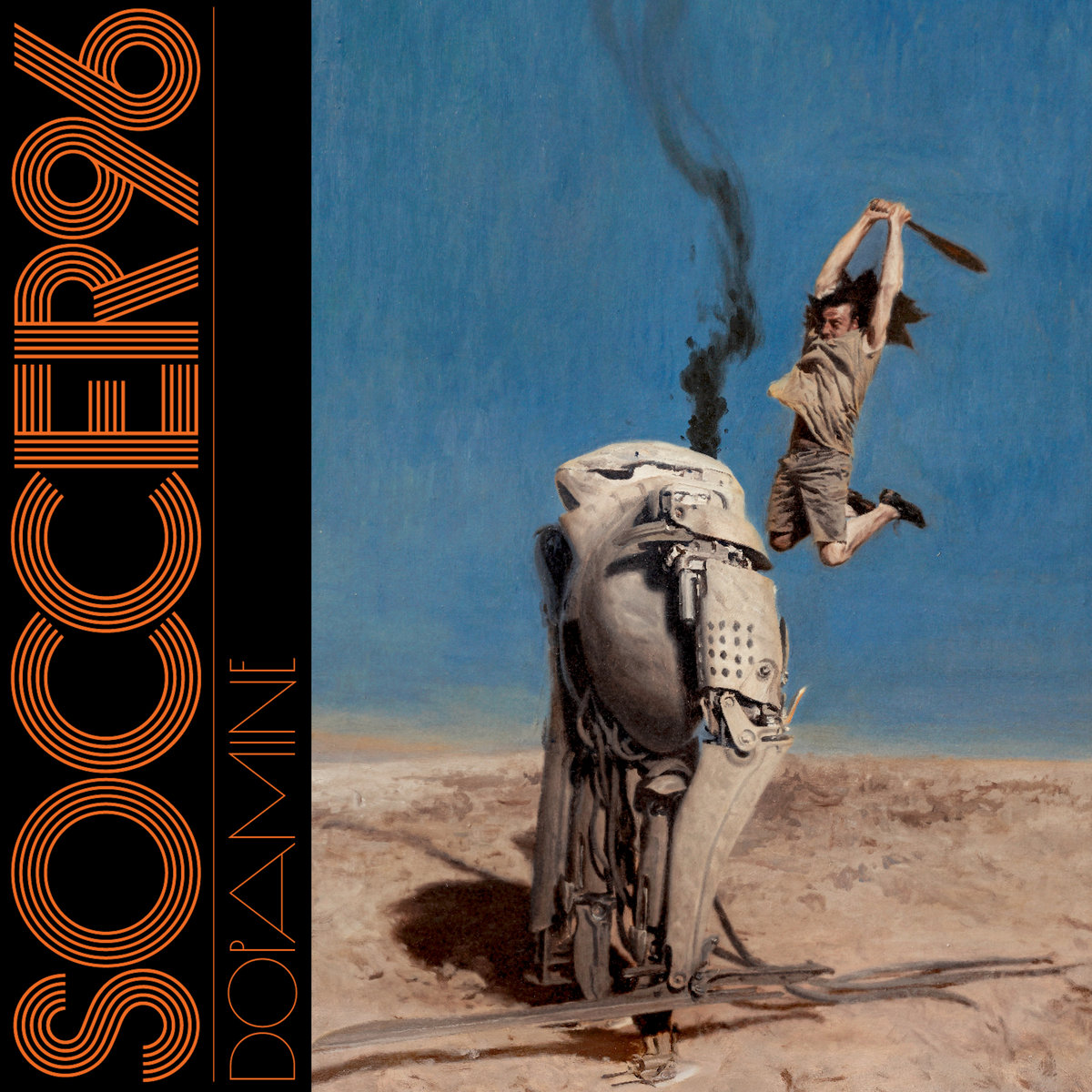 The London based experimental duo Soccer96 get freaky-styley with their newest offering Dopamine. The synth/drum combo touches on jazz, art rock, and hip hop while playing with in a modern electronica style
Soccer96 are Danalogue (Dan Leavers) on Synths and Betamax (Maxwell Hallett) on drums, beginning the emotional travels with easing intro "Enter The Vortex" before things kick up on "Prelude To The Age of Transhumanism". Not only does the title sounds like a Black Mirror episode, the ominous horror laden music is eerily haunting in all forms before moving into the sci-fi realm with a brighter passage to close.
The motoring drums and chill synths around distorted vocals coming from within the machine power "Pyschic Mechanics" through warbling speakers while "Entanglement" begins with a laid back club vibe but works as a true showcase for Hallett's impressive drumming. "Red Skies of the Anthropocene" moves in a techno realm with Eastern vibes while "Perfect Dystopia" would make a great beat for an experimental M.C. and an album highlight.
The title track featuring Nuha Ruby Ra and "Sitting On a Satellite" featuring Salami Rose Joe Lewis are the two tracks most in the lounge/art-rock vein, keeping things direct yet positive with the guest vocalists. The flip side of that is "Use Music To Kill" is the most experimental free jazz of the tracks here.
The sonic journey is designed as a trip through the cosmos and our reliance on technology. Thematically Dopamine works as Soccer96 manage to ominously warn about a future ruled by machines with few words and lots of machines helping out, a neat trick.
_____________________________________________