North Mississippi Allstars
Set Sail
***and1/2 out of *****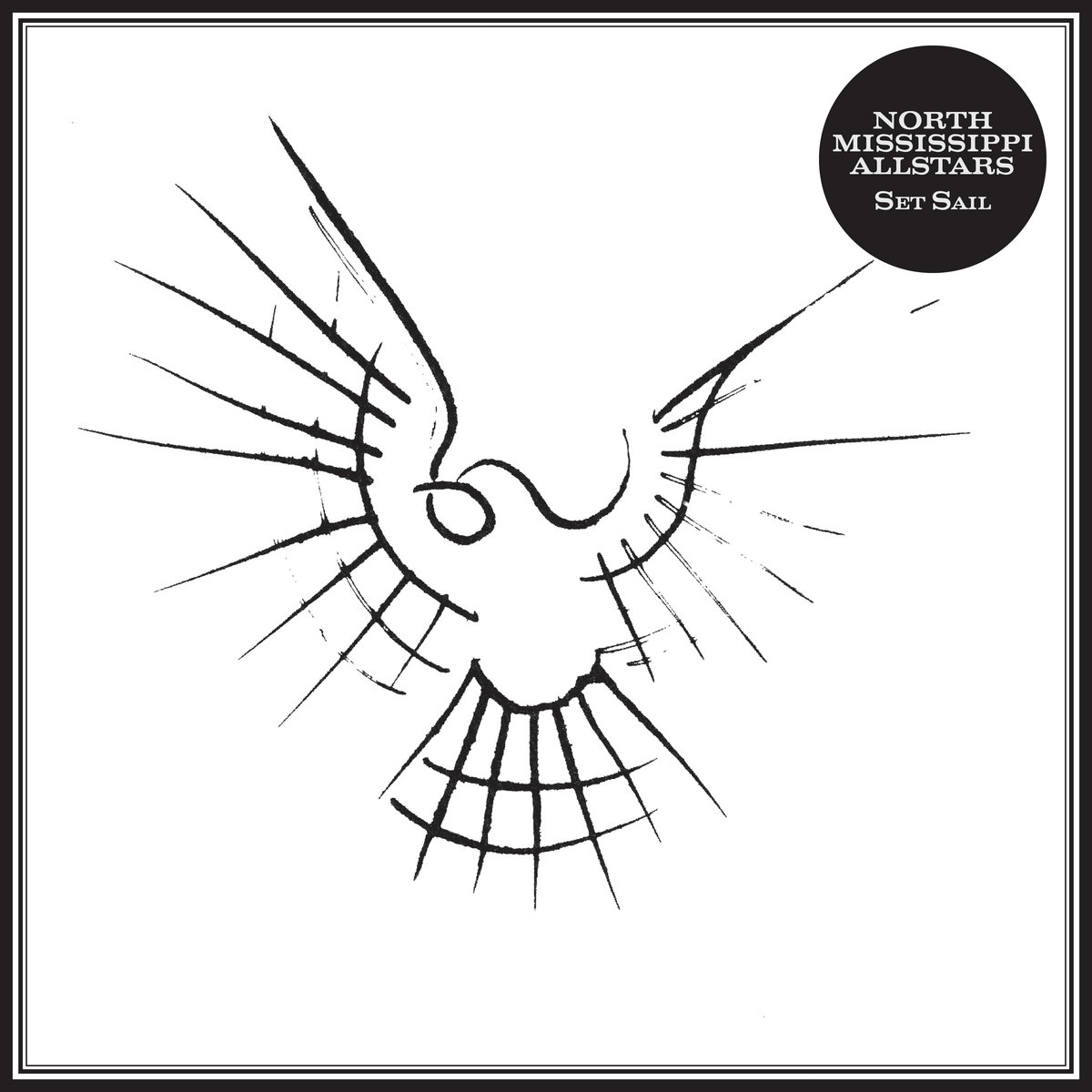 On the
North Mississippi Allstars
last offering,
2019's Up and Rolling
, the brothers Dickinson expanded their sound, bringing on board extra vocalists and a focus on the hill country fife and drum blues. Now the band shifts gears again, going for a slicker groove based offering, while adding in horns, synths, piano/B3, strings and many more supporting artists to help the group
Set Sail
.
The sound/direction is established in the opening number "Set Sail Part I" as the core band (Cody Dickinson - drums, vocals, bass & guitar on See the Moon, synth on See the Moon and Never Want To Be Kissed Luther Dickinson - guitar, synth, Farfisa, vocals Jesse Williams - bass, vocals Lamar Williams, Jr. - vocals Sharisse Norman - vocals) use a sparse, minimalist groove to establish the motif. Vocals are a centerpiece giving the instruments space to breath and a sense of gospel chanting at the core of this record. Set Sail doesn't not contain any notable solos/guitar flights from Luther, instead it uses strings and horns which both arrive late to close the opening track.
The cosmic groove of "Bumpin'" uses touches of synth while the band gets full on wah-wah disco groove with an upbeat dance number "See The Moon", an early album highlight. The bands stripping back of their traditional blues leaves songs like "Outside" to just use a drum, guest John Medeski's B3 and lots of vocals.

That vocal focus stays with the Luther lead "Didn't We Have A Time", a sweet ode that moves into an aimless jam that could be edited down for more powerful a message before William Bell takes over "Never Want To Be Kissed". This is the stunner on the album as the band goes full retro soul supporting Bell, and displaying a new side of the Allstars, slick and textured; they could easily transform into a dapper soul revue with more efforts like this gem.
"Set Sail Part II" continues the retro soul sound bringing the horns and string arraignments to the forefront, as well as an extremely understated solo from Luther while on "Juicy Juice" Jesse Williams bass work delivers the thick funk. Southern mystical gris-gris floats through "Rabbit Foot" working better than the kumbaya album closer "Authentic" whose heart is in the right place even if it is a bit hokey.
The North Mississippi Allstars constantly play with their sound and style as each addition seems to move them onward and upward. Set Sail manages to side steps the bands blues roots, while increasing their instrumentation, genre reach and slick groove.
__________________________________