RtBE
loves listening to new music and prides itself on keeping tabs on up and coming artists but in 2019 we are also going to have a monthly spotlight on legendary artists who we
really
love. We are calling this series
The Masters
. It will focus on the best albums, live records, transcendent shows and other odd ways we appreciate the artists and their contribution to music, culture and our formation.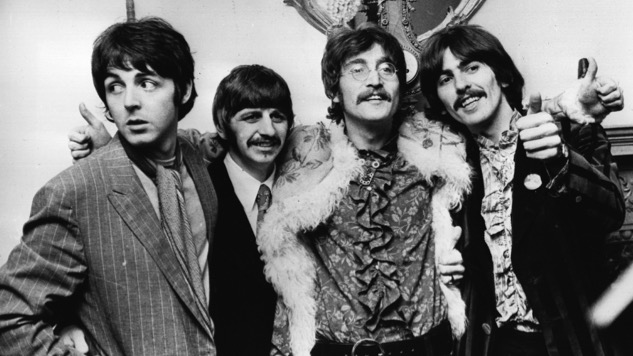 That the Beatles were greater than the sum of their parts is a testament to how good they really were because their parts are pretty amazing on their own.
Today we look at the Beatles solo efforts and rank the top five of the bunch. And, yes, solo albums include Wings and The Plastic Ono Band. Don't split hairs or get caught up in semantics, reader. This is just a blog. A humble, damn blog.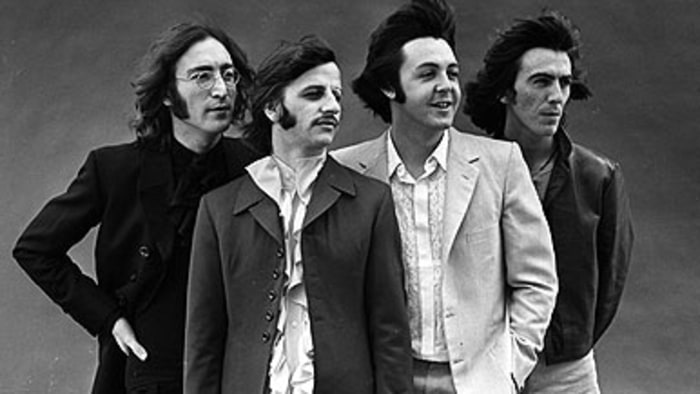 There isn't anything that hasn't been written or said about the Beatles, so you'll find nothing new here. Get ready for the lukewarm takes!
We thought narrowing down the list to five albums was going to be relatively easy but when John Lennon's Double Fantasy and Paul McCartney's Band on the Run didn't make the cut, we realized that their collective catalog runs deep - or we got it wrong.
At the time this was considered somewhat of a comeback album for Sir Paul. Elvis Costello pitches in as one of several producers and co-wrote two of the albums best three tracks – "My Brave Face" and "That Day Is Done", which Costello called a sequel to their previous collaboration, "Veronica" on Costello's Spike from earlier that year. The third highlight is "Figure of Eight".
It seems like working with cantankerous, bespectacled, fellow Brits is a winning formula for McCartney. Someone send Liam Gallagher to a Warby Parker and get Paul back on the charts!
Paul's debut solo album shows him taking the solo aspect quite literally as he plays every guitar, drum, piano, and wineglass. The only other credit on the album is Linda McCartney's "harmony" vocals. The album is littered with a handful of half songs but the best of the full-length bunch highlight Paul at his saccharine best, in particular "Every Night", "That Would Be Something", "Junk", and, in our opinion, the second best solo Beatles song "Maybe I'm Amazed".
John Lennon's second studio album maintains the pain from his debut with songs like "How?" and the soaring "Jealous Guy" but also sprinkles in a heavy dose of anger in tracks like "Gimme Some Truth" and the scorching "How Do You Sleep". The title track remains a beautiful, if simple, composition and the album finishes with a more light-hearted turn with John returning to his skiffle roots in "Oh Yoko".
Co-produced with Phil Spector, George Harrison's first post-Beatles album employs not only a Wall of Sound, but a wall of musicians. Among the many players that pitched in are Eric Clapton, Gary Wright, Bobby Keys, Gary Brooker, Ginger Baker, all of Badfinger, Peter Frampton, Billy Preston, and on and on. The result is the massive triple album, All Things Must Pass.
The album starts off strong with "I'd Have You Anytime", co-written with Bob Dylan and featuring some reserved and pretty guitar work from Clapton. It's followed up by the album's biggest hit, "My Sweet Lord". The best one-two punch on the album, though, belongs to the aching "Isn't It a Pity" and the best solo Beatles track, "What Is Life". Other standouts in include the toe-tapper "Apple Scruffs" and "Awaiting On You All".
The block of instrumental "Apple" Jams that make up the third record are fun at times but can be meandering and likely kept this out of the top spot.
In his debut solo album, John cuts his soul open and spills it all over the studio. The album opens with the heart-wrenching "Mother", which has his primal pleading for his mother not to go last for over two minutes. "Love" has John defining and asking for love with wispy and effective vocals. John continues to yearn in the introspective "Look At Me" that has a guitar line reminiscent of the Beatles' "Julia", naturally.
John shows he's more than willing to point a finger outward with the credence screed, "God" and his socially aware finest, "Working Class Hero". And just in case you didn't get the point, he ends the album with the "hit you over the head", children's sing along, "My Mummy's Dead".
If you agree, disagree, or think we're concussed this was a good exercise that gave us a chance to go back find some hidden gems just about every solo album released by these masters. We suggest you do the same.
Ringo Starr was also in the Beatles.