Kel Assouf
Black Tenere
*** out of *****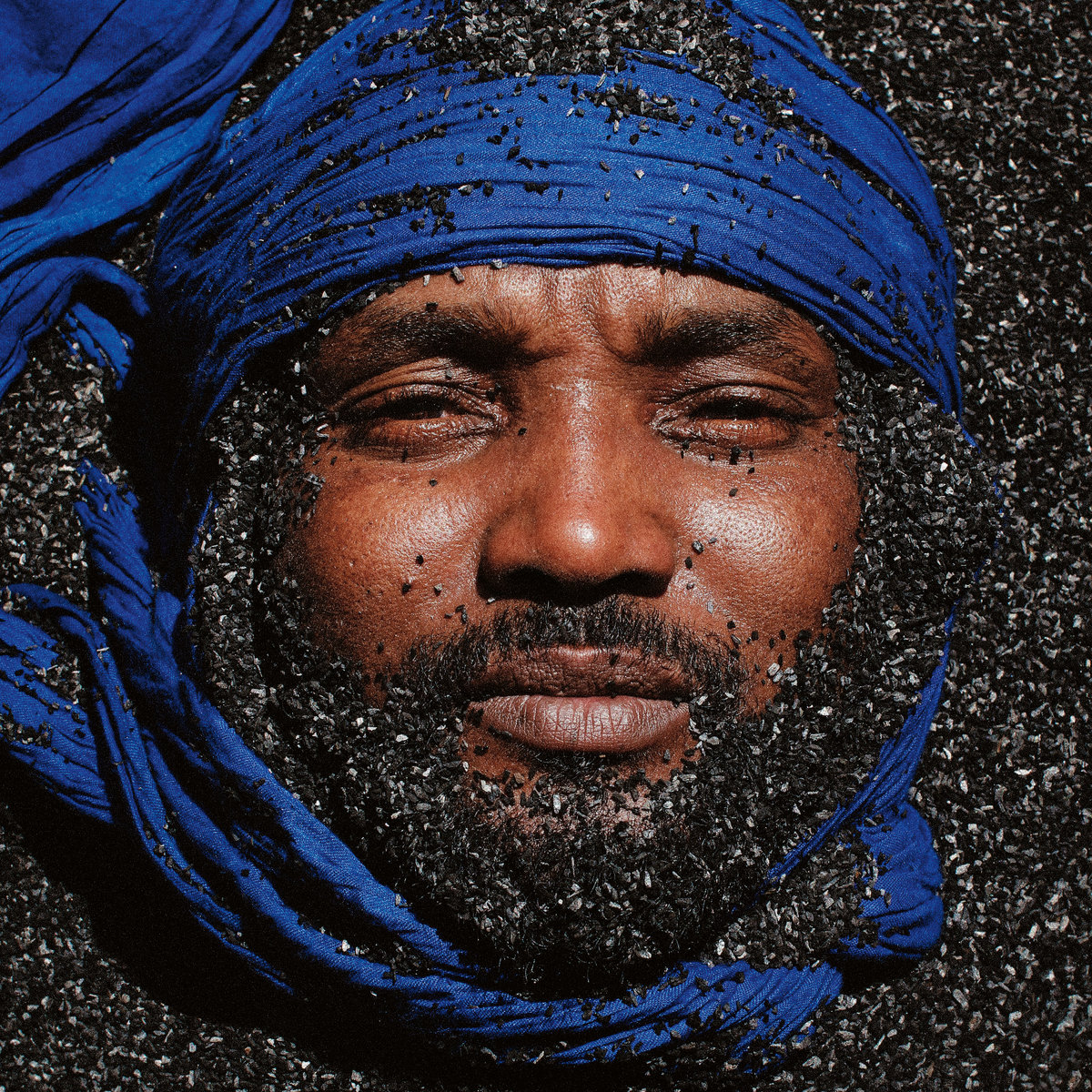 The first time I became aware of what is apparently being called the 'Tuareg Sound' or Ishumar music was through the fantastic guitarist
Bombino
and his
Group Bombino's
participation in
Guitars from Agadez Vol 2
. While Bombino may be the most world known name working in this African rock style, other bands are breaking out and
Kel Assouf
is one of them with their most recent release
Black Tenere
.
Singing for the Kel Tamashek people front man and guitarist Anana Ag Haroun's poetically relates his peoples struggles and while this American can not understand the lyrics without translation, the sound and passion are evident as is struggle and modern day tough times linked to his culture. Kel Assouf are a trio with drummer Oliver Penu and keyboardist/producer Sofyann Ben Youssef (
AMMAR 808
) along to help fill out the sound.
Opener "Fransa" deals with his peoples struggles with colonization over blues rock mixed with North African sounds while "Alyochan" is a showcase for Youssef as the digital bleeps and keyboards take center stage. "Tenere" is a banging track which takes liberally from
Jimi Hendrix
Band of Gypsy's
era heavy blues/psych rock with it's sound, which may be the most familiar for Western ears first experiencing this style.
The meditative "Tamatant" is stripped down and acoustically based, the most meditative track here running five and half minutes while the other long runner "Ariyal" is squarely in the experimental jazz zone for the four minute intro before clapping into the club ready beat for the remainder of the run time. The repetitiveness of this style may not be for everyone as the sound is based on reinforcing the hypnotic groove on songs like "Taddout" are a long journey.
When styles clash, like on the scattered groove of "America" or the blues based desert style with deep bass drumming from Penu on "Amghar" which booms ominously, the best results are found. Banging rock closer with snake like riffs from Haroun is also a highlight ending the fun mix of styles, sounds and cultures which
Black Tenere
offers up; using it's repetitive rock nature to enchant the listener proving the more cultures mix the merrier.
_____________________________________________________
Support
the artists
, buy
the album
, stream it
on bandcamp
or below and peep some video: