In this ongoing Monday Series we will be exploring various artists versions of Bob Dylan song's. This week we have Joe Paulik, doing a live cover of "Not Dark Yet".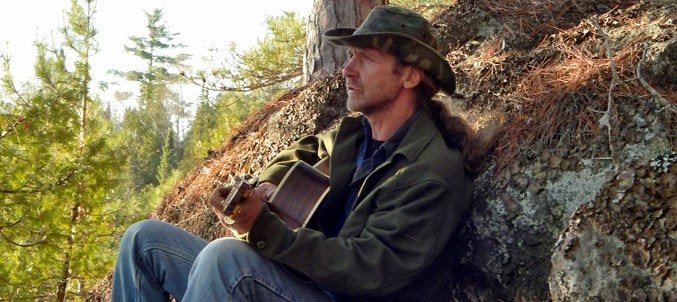 Thoughts on Original
:
From the
first time we tackled
a cover of this tune:
A excellent Dylan tune from any era but one that in particular screamed "I'm Still Alive And Kickin'!" on
Time Out Of Mind
at a time when Dylan was simply an after thought in current popular music scene. One of Dylan's most haunting tracks; it is hard not to feel his emotions and finality of the coming darkness as Dylan sings this lyric set. An all-time great that is mysterious, foreboding, honest and powerful. 1st class Bob.
Cover
:
Thoughts on Cover Artist
:
First time coming across
Joe Paulik
. Good stuff.
Thoughts on Cover
:
Really cool concept to recorded with Lake Superior providing texture and sound. Great singing and strumming as well. Hell of a cover.