Night Cobra
In Praise of the Shadow EP
*** out of *****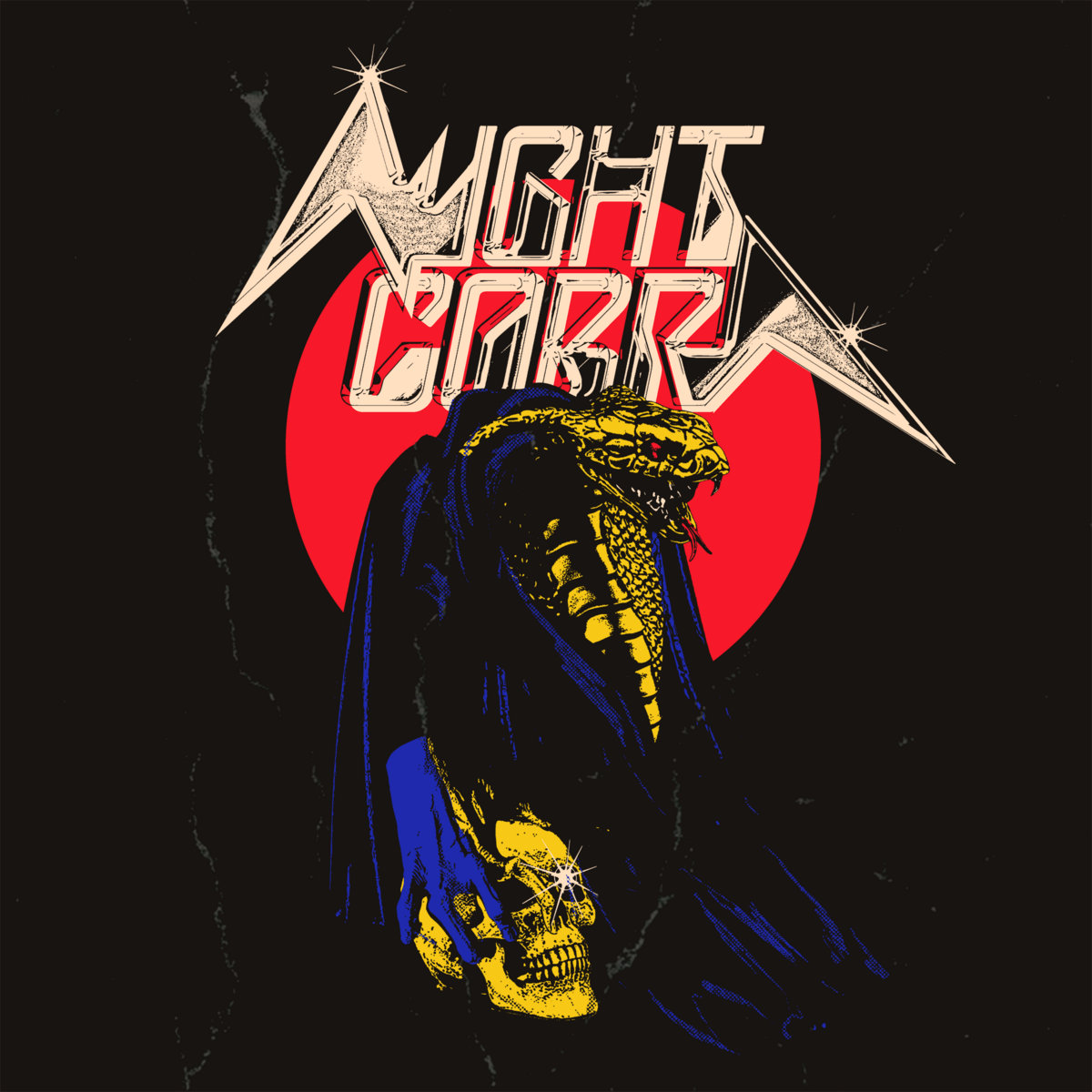 The Houston, TX based metal band Night Cobra have come out swinging on their debut EP In Praise of the Shadow. Recalling a specific period in metal the band takes from the greats of the genre while injecting modern energy into the mix.
The group is Christian Larson vocals, Trevi Biles bass, Brandon Barger guitar, Bill Fool guitar and drummer Cheech and collectively they shoot for that turn of the decade ('79-'80) sound when British metal and punk were mixing. The bands logo even looks like it was sketched in some long haired loners notebook a thousand times back in '81.
That aesthetic is delivered right off the bat as "Chains of the Beast" starts as straight ahead classic metal in the vein of Judas Priest before a mid song pause delivers a bass rumble and killer guitar solo around pounding drums in Motorhead fashion. That injection of punk power and pacing helps the group overcome any cover band comparisons or hero worship, delivering them their our style with substance.
"Escape From Earth" stretches out in Iron Maiden fashion as Larson sings his lungs out and the band get a bit theatrical, but things improve to close with the slamming title track that kicks back up the punk low end. The finale of this short EP "Nightmare Eternal" is the best of the bunch, and encapsulates all of their strengths; starting off with a blazing guitar solo, before chugging along and kicking into a full punk rock mash pit filling rager, before easing out with acoustic flair.
The four songs on In Praise of the Shadow, prove that Night Cobra, have a style, focus and mission to spread punk infused classic metal to the masses, here is hoping more goodness is arriving soon.
______________________________________________