The Nude Party
Midnight Manor
**** out of *****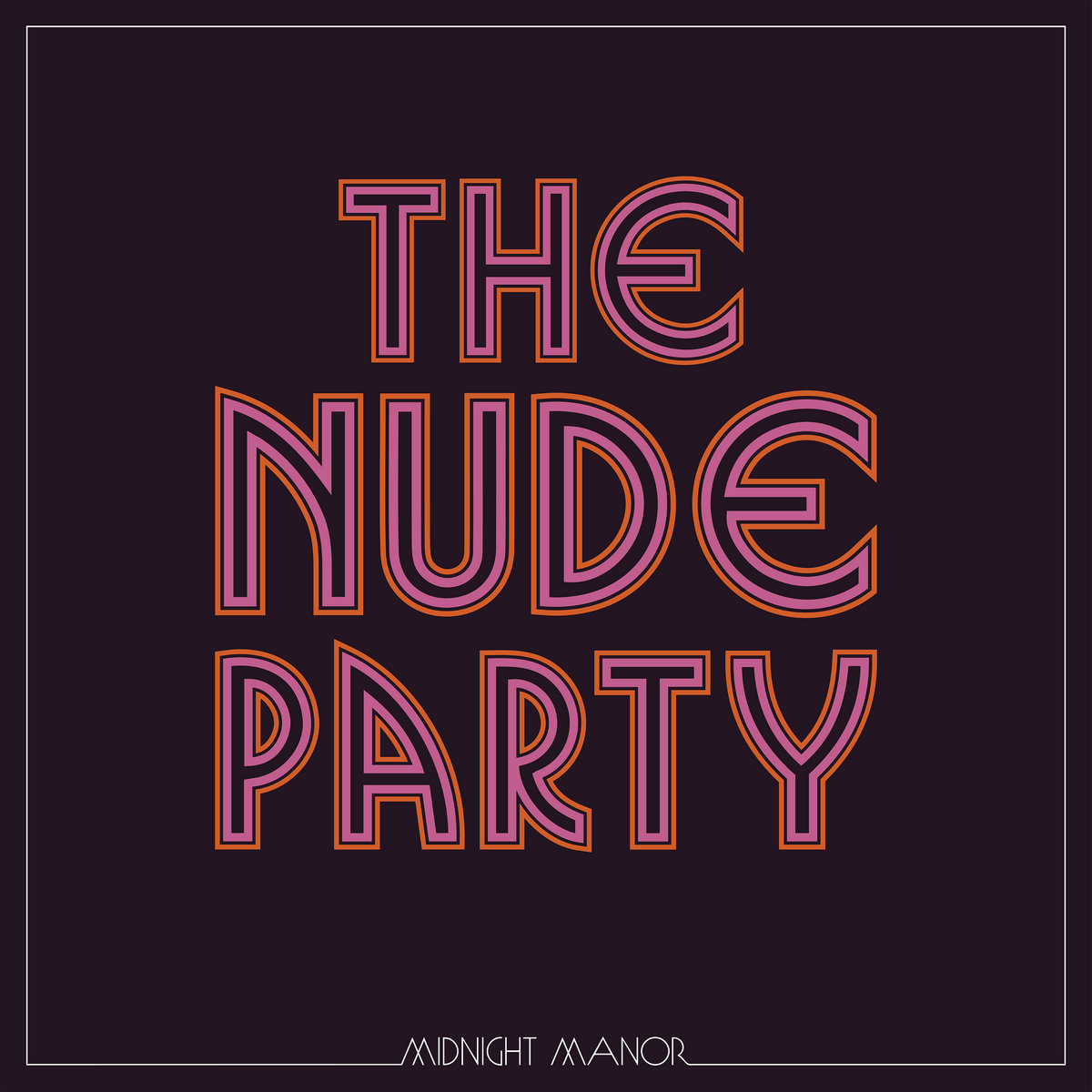 The second release from The Nude Party, Midnight Manor, is a confident blast of countrified rock and roll with splashes of titans from the past and a freewheeling buzzing look towards the uncertain future.
The North Carolina based seven piece consisting of Austin Brose - Vocals, Percussion, Alexander Castillo - Vocals, Bass, Shaun Couture - Vocals, Guitar, Patton Magee - Vocals, Guitar, Harmonica, Don Merrill - Vocals, Piano, Connor Mikita - Drums, Jon "Catfish" Delorme - Pedal Steel, bob and weave their way through the dozen tracks here with a hazy confidence.

The group kicks off with a Velvet Underground inspired boogie as "Lonely Heather" pumps out the jams, rumbling out a killer note, while the droning "Cities" keeps the VU feeling kicking. New addition to the outfit Delorme deploys his pedal steel to great effect throughout the album but especially on the country rock influenced "Pardon Me, Satan" which displays a supped up Gram Parson's vibe.
Throughout Midnight Manor comparisons to mid era Rolling Stones kept popping up as the band struts and swaggers with an energy reminiscent of the mighty band in their youth. "Easier Said Than Done" grooves and "What's The Deal?" cooks while "Thirsty Drinking Blues" could be an outtake from Beggars Banquet. A less glam more southern rocked up Low Cut Connie sound finds it's way into "Judith" as piano twinkles and slamming drums rev up the strut.
A warbling 50's inspired "Things Fall Apart" bring back the rock and roll basics with confidence as the torch song weeps wonderfully before acoustic augmented album closer "Nashville Record Co." rips on the title scene.
The band is a bit less successful when it slows down with it's r&b inspired riffs on "Time Moves On" and the 70's TV theme song sounding "Shine Your Light" but both tracks are minor dips in a solid record. One overarching draw back though is the production, while a scuffed up scuzzy, muffled all-in-it together sound does work, perhaps a slightly cleaner sound, especially on the vocals would enhance the overall effort.
The Nude Party have stepped up their game considerably on Midnight Manor with a collection of strong tunes and inspired group playing that swings, shakes and swoons with the best of them.
_____________________________________________