Jeff Rosenstock
No Dream
***and1/2 out of *****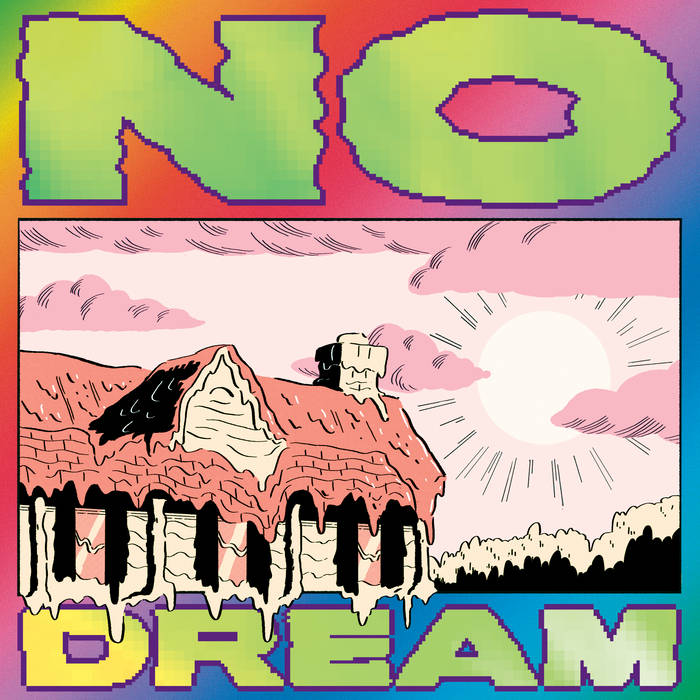 On the swinging riff heavy "The Beauty of Breathing", Jeff Rosenstock sings of being jaded and this line: "I've read that if you just sit in a chair and think of focusing your nervous energy on the beauty of breathing you could live a life of real tranquility". Never fear however as that life is far from Rosenstock on NO DREAM, the whole album is that twitchy shaky wreck as he sings about modern day societal mega issues and individual personal problems with the same over the top gusto.
The fourth solo record from Jeff Rosenstock is a jolting blast of upbeat punk with flashes of brutal hardcore and sweet dance ready pop. He is supported by a whip crack backing band of Dan Potthast – acoustic guitar, keyboards, vocals, John DeDomenici – bass, Mike Huguenor – guitars, vocals and Kevin Higuchi – drums, with other guests eager to help out throughout.
The blistering "NO TIME" kicks off the album with four on the floor drums and bass leading the charge before the anthem "Nikes (Alt)" which tackles the hollowness in materialism with pumping musical support in highlight fashion. The keyboard accented "Scram!" is text book pop punk at it's best with Rosenstocks whiny vocals being supported by Laura Stevenson (who shows up on backing vocals a few times).
His pleading vocal style makes his more societal screeds and personal tunes blur together and take on the same level of urgency which is odd, but the dance ready post punk of "State Line" and the slamming short "Monday At The Beach" deliver enough musical diversity that the listener is kept on their toes throughout.
The title track combines Rosenstocks melodic tendencies with his crushing hardcore power as the song starts out in power pop fashion with a catchy progression before shifting into full on blasting metal resulting in the most adventurous and successful effort here.
Other highlights are the growing old combo of "Old Crap" which uses acoustic guitar and "***BNB" which delivers an inventive story lyric about living out other peoples lives and dreams by literally living in their house.
"Leave It In The Sun" is shout along catchy, while "f a m e" deals with it's title obsession but sticks around a bit too long. The final pairing of "Honeymoon Ashtray" and "Ohio Tpke" feel like the most personal offerings here dealing with relationships mixed emotions and the musical life style and choices that are made.
A complete album that uses it's pop punk base as a springboard to tackle troubles head on with emotional weightiness and bright catchy music. NO DREAM is an excellent display of what Rosenstock and crew does best.
__________________________________