New Orleans Nightcrawlers
Atmosphere
**** out of *****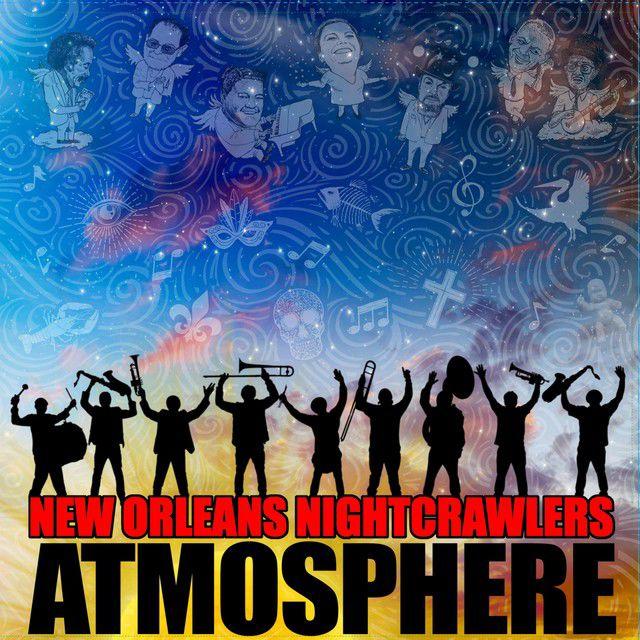 2020 brought with it many surprises, a pleasant one was the return of the excellent New Orleans Nightcrawlers who released their first album in 11 years titled Atmosphere. The brass band get down with comfortable ease on the free flowing album, proving they haven't lost a step.
Founded in the tradition of The Dirty Dozen Brass Band, the Nightcrawlers play bras band with a mix of high arraignments and party atmosphere funk.The band pay tribute to the legends via a sousaphone led rendition of Eric Traub's "Glasshouse" where The Dirty Dozen held court for years.
The Nightcrawlers have changed since their first dynamite release twenty five years ago but for 2020 they still put out a strong lineup that is a of a whose who of New Orleans music with Kevin Clark, trumpet, Barney Floyd, trumpet, Caytanio Hingle, bass drum, Kerry "Fatman" Hunter, snare drum, Craig Klein, trombone, vocals, Miles Lyons, trombone, Jason Mingledorff, tenor sax, clarinet, Matt Perrine, sousaphone, producer and Brent Rose, tenor sax. The players all are prominent in other famous bands and some are professors of music making for Nightcrawler sessions to be a special coming together of players.
The opening "Gentilly Groove" takes the shape of long lost friends catching up in a relaxing environment before the bands interpretation of "Great Googa Mooga" amps up the fun levels riffing on the Lee Dorsey track.
Another upbeat winner is the bands tribute to their drummer as "Fat Man" is a good time stroll with a drum break for Hunter to shine while "Big Bottom" takes the Spinal Tap ode to tushy and inserts three sousaphones where basses originally went. "The Lick" brings in an overt cinematic flavor while closer "Fiasco on Frenchman" flirts with the avant-garde before delving into an excellent gallop with brilliant trumpet work.
The center of the album is anchored by New Orleans tradition with the Nightcrawlers spin as the dirge "Tomb Tune" walks the dead to the final resting place before the excellently exuberant "Ursuline Second Line" parade the living back to a party. Perfectly paired and place they elevate this collection of brass tunes from modern day masters of the craft.
The all-stars who came together for this go around of the New Orleans Nightcrawlers have lived up to the lofty standards on Atmosphere, a record that breezes by and makes you want to start all over again.
_____________________________________________