Nubya Garcia
Source
**** out of *****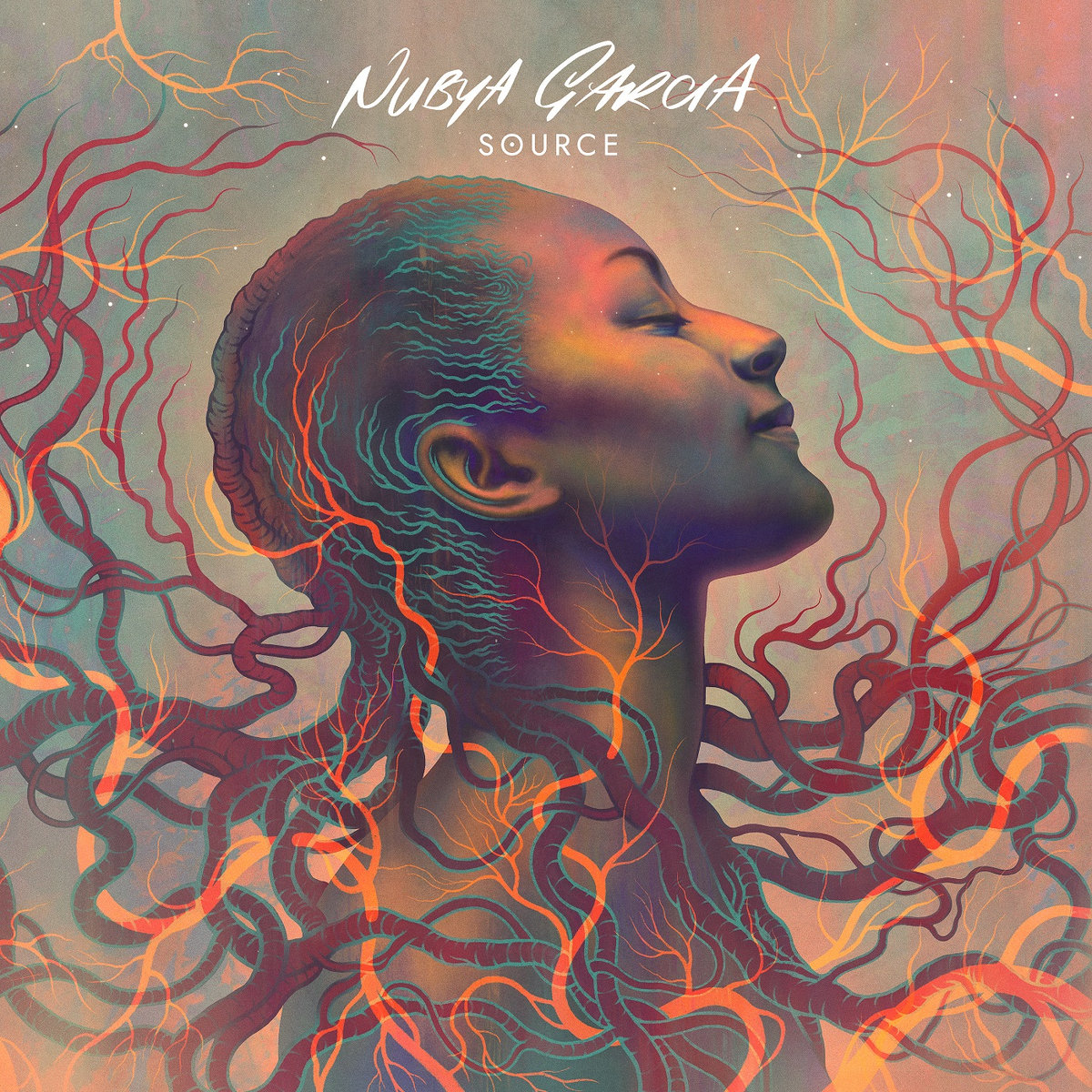 The excellent full length debut from Nubya Garcia is a mix of styles with polish and flair. Source mixes genres with ease, vividly shows off Garcia's chops and is accessible to the non-jazz fans in the room. Produced by Garcia and Kwes (Bobby Womack, Solange, Nerija) the album displays a modern feel and tone.
Garcia has
been working
on the
London jazz scene
for a few years now and
Source
displays her talents in full, starting with the excellent opener "Pace". The intoxicating bass thump and sax lead the way over the almost eight minute jaunt; while there are multiple solos from all involved there is still a structure as the band move forward. In this vein another standout track "Before Us: In Demerara & Caura (featuring Ms MAURICE)" follows the same vein mix styles and substance with solos creating a greater whole.
Source leans on a chill vibe as "The Message Continues" showcases her smooth sax work with upbeat drums and cooled out electro keys while the title track develops a reggae/dub rhythmic vibe while soloists float along the melody. The record dips in the middle as the lounge based "Together Is A Beautiful Place To Be" runs on too long while "Stand With Each Other (featuring Ms MAURICE, Cassie Kinoshi, Richie Seivwright)" never fully coalesces.
However things pick back up on "Inner Game" as the bright groove kicks into gear and Garcia shines as the focal point with her nuanced sax work.Vocals also get added later in the album with flair as the Latin influenced "La cumbia me está llamando (featuring La Perla)" shines while closer "Boundless Beings (featuring Akenya)" injects a modern R&B vibe to wrap up the strong debut full length.
Garcia is already established in London jazz circles and with Source aims much higher in the wake of Kamasi Washington, Christian Scott Atunde Adjuah and other modern jazz emerging legends.
_________________________________