Mavis Staples & Levon Helm
Carry Me Home
**** out of *****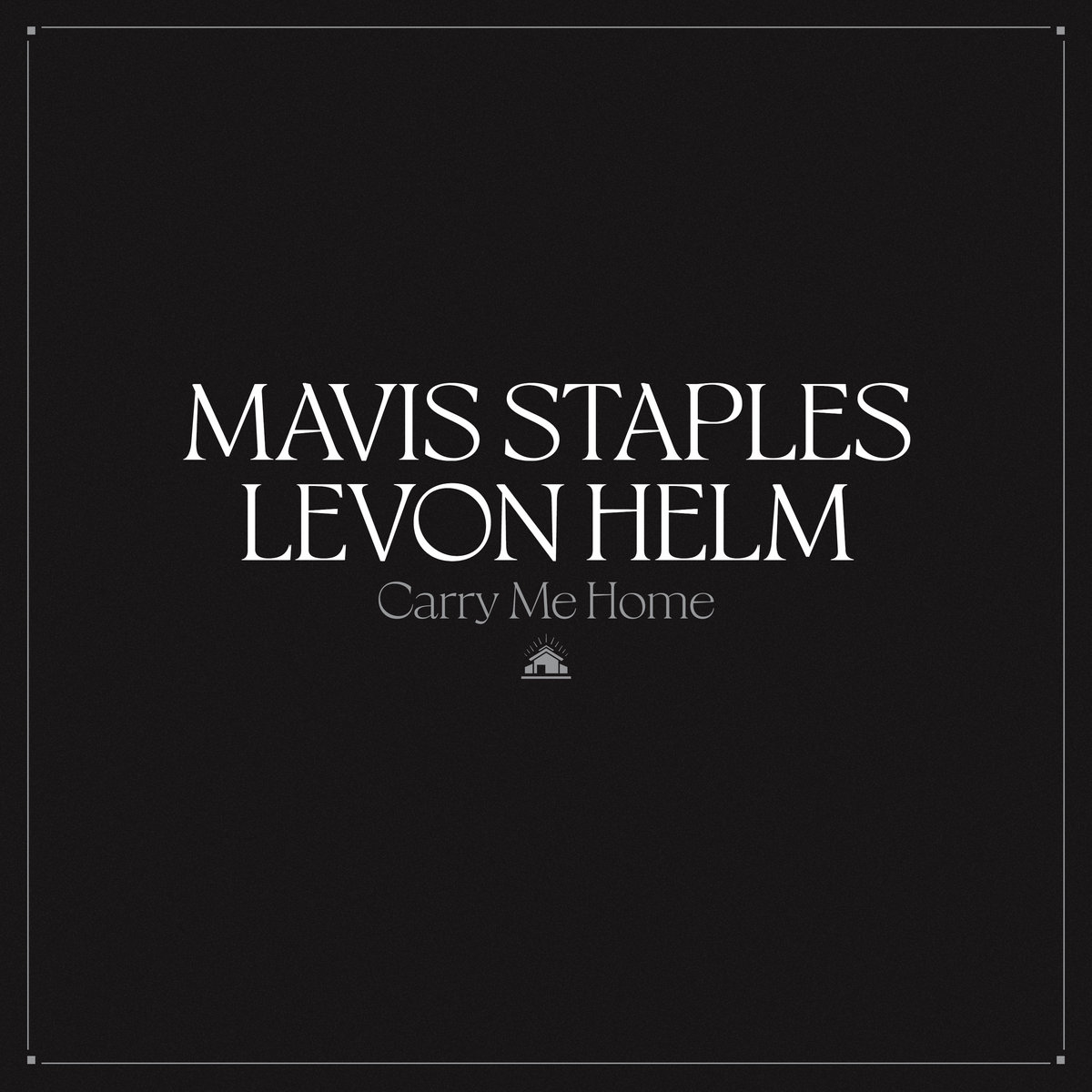 Back in June of 2011 Mavis Staples and long time friend/collaborator Levon Helm brought both of their touring bands together to perform and record at Helms studios in Woodstock, NY. The resulting show/playing has finally been released as the fantastic Carry Me Home.
The record was produced by Larry Campbell and both bands were involved. Mavis Staples Band: Mavis Staples - Vocals Yvonne Staples - Harmony Vocals Donny Gerrard - Harmony Vocals Vicki Randle - Harmony Vocals Rick Holmstrom - Guitar Jeff Turmes - Bass Stephen Hodges – Drums and Levon Helm Band: Levon Helm - Drums, Vocals Amy Helm - Harmony Vocals Larry Campbell - Harmony Vocals, Guitar, Mandolin Teresa Williams - Harmony Vocals Brian Mitchell - Piano, Keyboards Jim Weider - Guitar Steven Bernstein - Trumpet Jay Collins - Tenor Sax Erik Lawrence - Baritone Sax Byron Isaacs - Bass Clark Gayton - Trombone.
The full power of the combined outfit is evident from the get go as "This Is My Country" delivers soulful horns, great drumming, guitar, backup vocals and a damn good lyric; this is some righteous protest music. Along with the excellent "I Wish I Knew How It Would Feel To Be Free" that sense of fighting for equality and respect is delivered with firm grace by Staples who still sounds glorious, but also perturbed she still has to sing songs like these.
The album dips heavily into the gospel roots of both artists as "Wide River To Cross" uses sweet sounds of spiritual healing and the full energy of the band, "Hand Writing On The Wall" adds just a touch of country rock to the gospel while "Farther Along" is a full on hymn. The outfit keeps the gospel feel while dipping more into blues based offerings with the slower guitar work out "Trouble In My Mind" and a pair of organ drenched slow burners "Move Along Train" and "This May Be The Last Time".
Mavis is in fine vocal form throughout (as are the back up singers) but the full outfit truly explodes on "When I Go Away" which is gorgeous combination of everything both of these bands do so well. The bass and drums lead the ominous sounding rendition of Bob Dylan's "Gotta Serve Somebody" before the grand finale of "The Weight" as Levon contributes his strained vocals for the first time, during his last years (Helm died in 2012) Levon's vocals were very few, so it is nice to hear him at all.
Two old friends who brought their backing bands together for a triumphant celebration of soulful, gospel based, roots rock and roll, Carry Me Home is a joyous capturing of fine musicianship from legends of the genre.
___________________________________