Sadistik x Kno
Bring Me Back When The World Is Cured
*** out of *****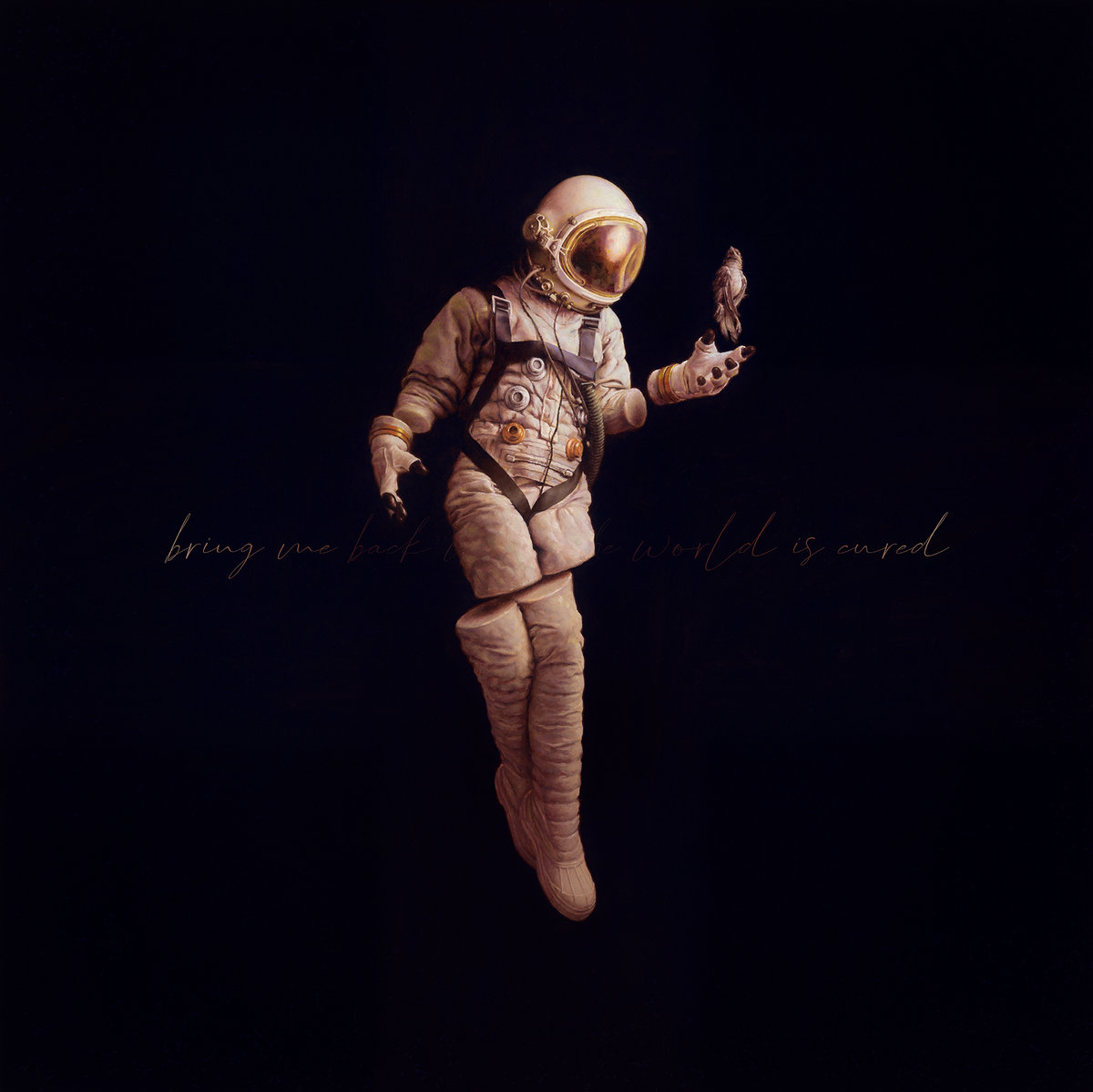 The Washington state based Sadistik has teamed with producer Kno (CunninLynguists) to deliver this full length offering Bring Me Back When The World Is Cured.
There is a tension to the music matching well with the depression based lyrics as the duo pair perfectly together to give a questioning account of a exasperated/defeatist outlook in the modern world. The pensive beats, light flute samples and warbling backing begin the album on an understated note with the brief "Burning Sons". A breathy chorus is laid around verbally loaded verses as futuristic beats meld with an old school vibe on both "You Don't Know" and "Club 27" while "The Earth Was Empty" goes long and dull with its skittering trap style.
While the beginning of the album is fine with mix of augmented styles, pulsing sounds and breathy choruses just out of focus ("Ghostly Key", "Apple Valley") or overloaded lyrics from Sadistik that border on overkill ("Carnelian") things are fairly straight ahead, however the album improves as it rolls on.
"Mothlight" featuring Natti is a more bombastic offering that has horror movie sounds mixing with blissful swells as the MC's dominate the microphones with confidence leading to an album highlight. The acoustic guitar and stuttering beat is unique on the brief "Neptune Skin" while "Disappear" brings Gifted Gabb and Mibbs onboard to expertly alter the sound and flow.
Sadistik embraces the vacant feelings and pain on the vibrant duet "Rainclouds (Part One)" featuring Lucy Camp as he takes the northwest weather and melds it into his mind before "Rainclouds (Part Two)" extends this motif with a more modern beat.
The best tracks come at the end as "Mulholland Drive" is a neon blasted banging tune that slinks with Sadistik's wordplay and soothing chorus. "Quietus" is a defeated ode to internal pain and dying young while "GODMODE" amps the vibe from the two "Rainclouds" offerings to a higher level. While religion is a background to many lyrics here it comes to the forefront on closer "Serpens (Trial Of Lucifer)" questioning Catholicism and it's teachings directly.
Sadistik and Kno have caught a vibe and sound throughout
Bring Me Back When The World Is Cured
that compliments both artists. Hopefully this is the first of many collaborations between the two.