Undeath
It's Time...To Rise From The Grave
**** out of *****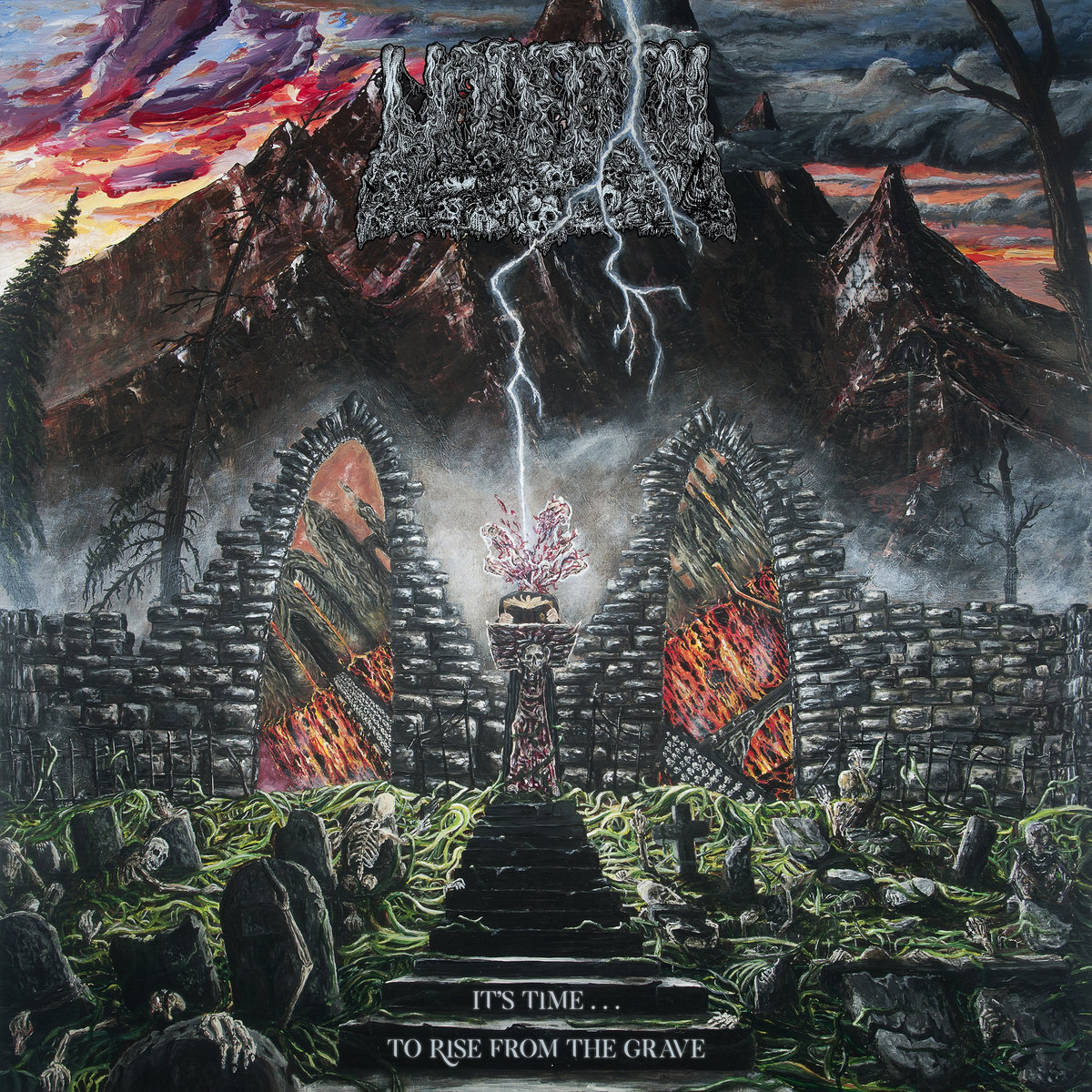 The Rochester, NY based death metal quartet Undeath's newest album is a beast of fury as It's Time...To Rise From The Grave checks all the boxes for devoted metal heads. Crucially there is a sense of catchy rhythm and melody beneath the crashing cymbals and guttural vocals that makes returning to the chaos a joy for listeners of heavy music.
The players, vocalist Alex Jones, drummer Matt Browning, bassist Tommy Wall and guitarists Kyle Beam and Jared Welch treat the genre with more splatter based horror movie glee than sober Satanic seriousness. The blasting double bass drum and super sonic guitars crash out during opener "Fiend of Corpses" as Jones bellows about grave robbing cemeteries.
The low end falls like an avalanche to begin "Defiled Again" which has a suffocating middle section around a kicked up in tempo and scorching solo while the groove gets much more loose for "Necrobionics". The old school death metal continues to slam out in the vein of Cannibal Corpse influenced numbers like powerfully marching "Enhancing The Dead" and "The Funeral Within". The shifting of gears and all out four on the floor assaulting of "Bone Wrought" screams with delight while album closer "Trampled Headstones" growls and pounds with kaiju ferocity.
The title track (just called "Rise From The Grave") is the best full effort on the album as the riffs and drums slam together into a sweet groove while the calls for the Zombie apocalypse thrash out and soar. The band locks in for a stop/starting final push that gallops fourth like the true climax of a slasher film.
Chugging riffs and swirling fretboard climbs color "Head Splattered In Seven Ways" until its cataclysmic finale while the banging never stops in the thrash heavy "Human Chandelier". Both lyrical content are thoroughly summed up in their titles, but both also are not as gruesome as might be expected.
Death metal is that is always trying to be faster, harder, more evil, what works for Undeath on
It's Time...To Rise From The Grave is a slight pulling backs on all fronts. It is fast, it is heavy, it is hard, it is over the top evil and it is also a blast, catchy enough to rise above the decay and rot of death metal's unwashed hordes.
______________________________