Another great year is finishing up for
Rock The Body Electric
and we wouldn't be a proper music site if we didn't end the year with a "
Best Of
" list, so without further verbiage
RtBE
Presents it's third part of the
Best of 2013
Top Ten Albums (5-1):
Part 1 and 2 if you missed them
Again the focus here is on full albums, not singles, but full releases you can slap on and listen to the all the way through. We know these are a dying breed, but it still is the way we consume music, no shuffle or singles for us. We will remove ourselves from the rankings but we wouldn't mind if
you gave it a listen
.
This year in the ranking there were a host of good albums but few that are great. We think these 5 form a clear distinction with numbers 10-5, which you can read about here. These top 5 albums all are a major step above those in our opinion and it just happened to be that 5 stood out,
some years it is 3
others
none really
. Just the way it goes and it makes us
happy to be able to create music
and get a chance to write about:
5. Benjamin Booker- Benjamin Booker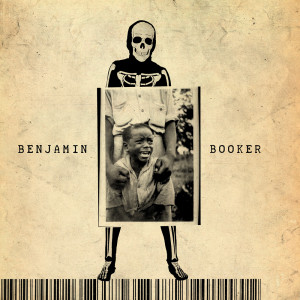 A pretty impressive debut album from this New Orleans based noisy blues rocker. This one wins us over on pure attitude and style, while the songs might not be top notch, the playing, production and feel certainly are. It is a quick jaunt but the emotions and feeling of shaking off boundaries comes through and the sky is the limit for BB.
As people who live for live music it pains us that this band can never seem to get it all together when we catch them live, and for that we don't want to like them that much. That is just idiocy though when dealing with a studio effort this solid. Turn Blue is a departure of sorts for a band who was heading towards "Biggest Band In America" status as they toned it down for this release. It's two best songs are so wildly divergent, fans (or critics) might not agree on them. We loved both "Weight Of Love" and "Gotta Get Away". Fantastic expressions from the band in vastly different realms with both being contenders for our favorite individual songs of the year. In-between we get a tone record, one of melancholy and regret and the band with Danger Mouse deliver once again in the studio.
The best hip hop album of the year became one of our favorites from any genre as Run The Jewels 2 showcases some amazing production and rhyming from El-P along with MC skills from Killer Mike. While both have created good work in the past, this is both of their high water mark as the album sounds like 2014 in it's beats but timeless (for hip-hop) with its rhymes. Most hip-hop releases are a collection of songs that are trying to be hits, skits in-between and filler so they can claim a full length release. That has changed in the digital age (more EP's, mixtapes and singles flood things) and full length, listen from front to back hip-hop albums are rarer then Yeti sightings, which makes Run The Jewels 2 that much more impressive. While we will always prefer the hey day of hip hop but that said, there weren't tons a full length releases that hold up back then either and it is reassuring albums like this can arrive in modern times.
The consistency with which
Spoon
crafts records is pretty astonishing (If you are not familiar with the band that much you should
read this article
which nails them as the music geeks they are. Key line: "Spoon seems to look at rock songs analytically and figure out ways to deconstruct them"). While we weren't a fan of
Transference
, it was not a bad album, just a come down off of a career high
Ga Ga Ga Ga Ga
. Grooving music geeks pairing with production man extraordinaire
David Friedman
makes for an amazing combo. The songs on
They Want My Soul
travel the typical Spoon route; quirky groovy, crisp and dense at once but adding Friedman's sonic pushes and pulls, things become even better. The only slightly negative that can be said about
They Want My Soul
is it doesn't have a supremely catchy song on it that is a must hear. That can be explained though because all the songs are great and I would place it second if I was ranking all of their discography (behind only
Gax5
with
Girls Can Tell
third) and that says something in regards to how solid it is. It almost topped this years list as well....
We have never
hid our Jack White love
and
Lazaretto
is his deepest release. It didn't hit us right off the bat like say
Consolers of the Lonely
did because it is denser; there are lots of sounds layers and words to dig through. The grooves in particular can get dark at times, the back story about the lyrics being written when Jack was a kid mean nothing as the words are just as thick and twisted today. With each release White turns more and more into this generations Bob Dylan which is astounding on so many levels. While the consistency of
Blunderbuss as a full album
keeps that one slightly ahead of this,
Lazeretto
keeps on rewarding and will continue to for years.We might find it hard to believe a young Jack wrote "Would You Fight For My Love?" but the truth doesn't matter as the tune is a clear
Lazaretto
highlight. The whole thing is a god damn highlight.
So to Recap:
Jack White- Lazzaretto
Spoon- They Want My Soul
Run The Jewels- Run The Jewels 2
The Black Keys- Turn Blue
Benjamin Booker- Benjamin Booker
Rancid- ...Honor Is All We Know
Ex Hex- Rips
Ringworm- Hammer of the Witch
Jenny Lewis- The Voyager
St. Paul and the Broken Bones- Half The City
Feel free to share your list in the comments and as always thank for reading
.