Muzz
Muzz
** out of *****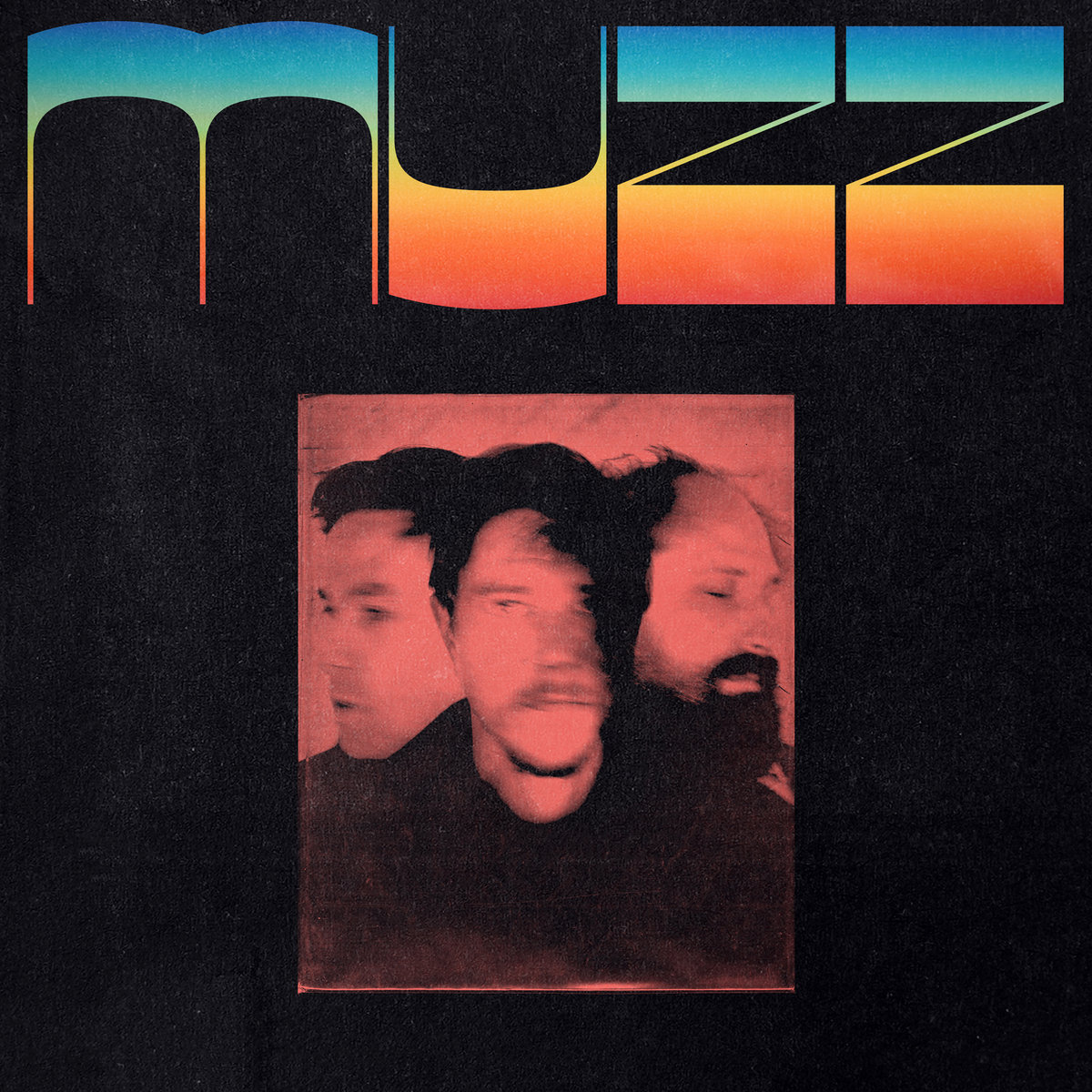 The self titled debut from
Muzz
was a longtime in the works as the three artists who constitute the band all had multiple other things on their plates. Paul Banks (
Interpol
), Matt Barrick (
The Walkmen
) and Josh Kaufman (
Bonny Light Horseman
) all have their hands in multiple projects and
Muzz
came into existence as early as 2015 recordings from the trio. The groups mellow indie rock plays as a stripped down version of
The National
, over the course of the 12 tracks presented here.
Their light dad rock tendencies are on display from the beginning as the short opening "Bad Feeling" sets the tone, with it's title; there is a general sense of middle age malaise and despair flowing just under the surface of the tracks like "Evergreen" and "Red Western Sky". Unfortunately there is no tension or deep feelings attached to the despair; the band sounds like a successful middle aged man who is on the verge of crisis, but that will have to apparently wait a few more records.
Instead the songs move along slowly like the setting sun. Expertly produced by the collective, the sounds are rich. The lone upbeat effort is the piano/tin whistle laced "Knuckleduster" playing like
Tom Petty and the Heartbreakers
circa
Highway Companion
.
The best songs are the buzzy "Patchouli" which incorporates horns from
The Westerlies
(Andy Clausen, Willem de Koch, Riley Mulherkar, and Chloe Rowlands) and "Every Thing Like It Used To Be" which becomes more intriguing as it progresses, twinkling and swelling in a melodic
Nick Cave
fashion.
The wanting to be an epic "All Is Dead to Me" goes for the proverbial gusto with horns, digital bleeps and drama, but never reaches the shot for heights while "Chubby Checker' finds Barrick and Kaufman developing a late night light disco vibe behind Banks vocal drone. "Summer Love" speaks to the dullest seasonal affair of all time while "Broken Tambourine" tries out piano leads and literal bird squawks which doesn't connect.
The group have been good friends and work well together but a song like "How Many Days" seems to sum up Muzz to these ears. All interesting parts, particularly Barrick's drumming and Kaufman's fuzzed guitar, but in the end the song never truly coalesce into something that works wonders.
Muzz self-titled debut is passable easy going indie rock for fans who want National inspired, restrained minimalist tunes to fuss over. While the talented trio are worth checking out, the magic just isn't there yet on the groups first effort.
__________________________________________________
Support the artist, buy
the album
, stream it
on bandcamp
or below and peep some video: