Aborted Tortoise
Scale Model Subsistence Vendor
*** out of *****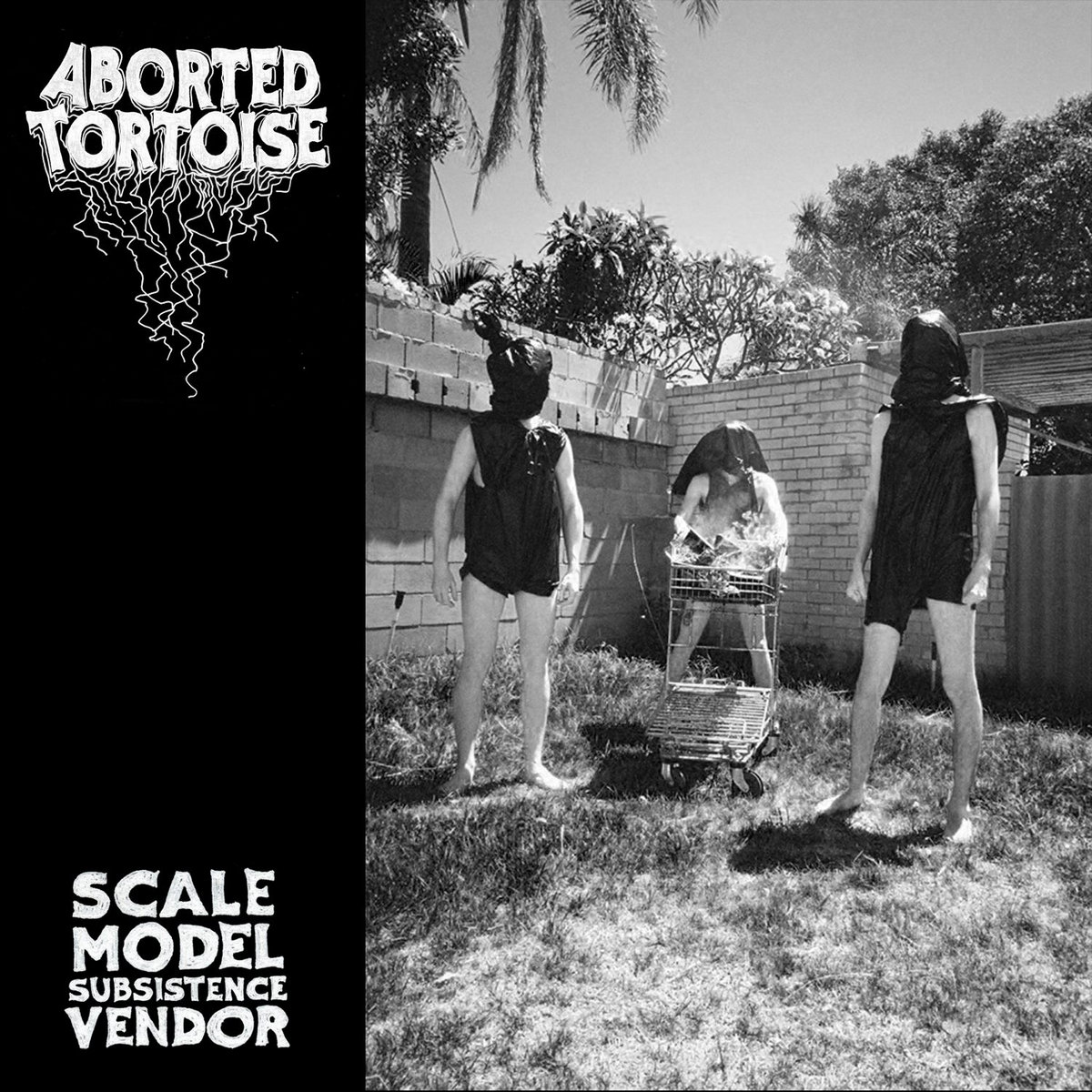 The five piece punk players from Perth, Australia, Aborted Tortoise just released their newest EP, a four song burner titled Scale Model Subsistence Vendor. The band, Connor Lane- Vocals, Tom Milan- Guitar, Charles Wickham- Guitar, John Peers- Bass, Alex Patching- Drums, have been doing this since 2013 but they have not lost their youthful vigor and angst.
The group's style is a mix of raw thrashing and melodic surf rock guitars recalling early Suicidal Tendencies and early British pop punk. Opener "Making A Mint" is a blast of back and forth riffs and slamming drums that drive the band forward with head banging stop/start power. "Plastic Orgasm" is more a straight ahead banger that shouts it's title while upbeat guitars slam dance before each instrument gets a micro solo.
"Factory" recalls Buzzcocks pop flair and angular guitar lines around satisfied snarls around a topic of monotonous work while that same style colors "Violent Consumers" which predates the quarantined panic shopping but nails the resulting chaos around a motoring bass line and riffing guitars.
The quick blasting of these four tracks are invigorating during locked down times as Aborted Tortoise smart and snarky tunes linger in the brain after the short Scale Model Subsistence Vendor EP wraps up.
__________________________________________