Power Trip
Live in Seattle 05.28.2018
*** out of *****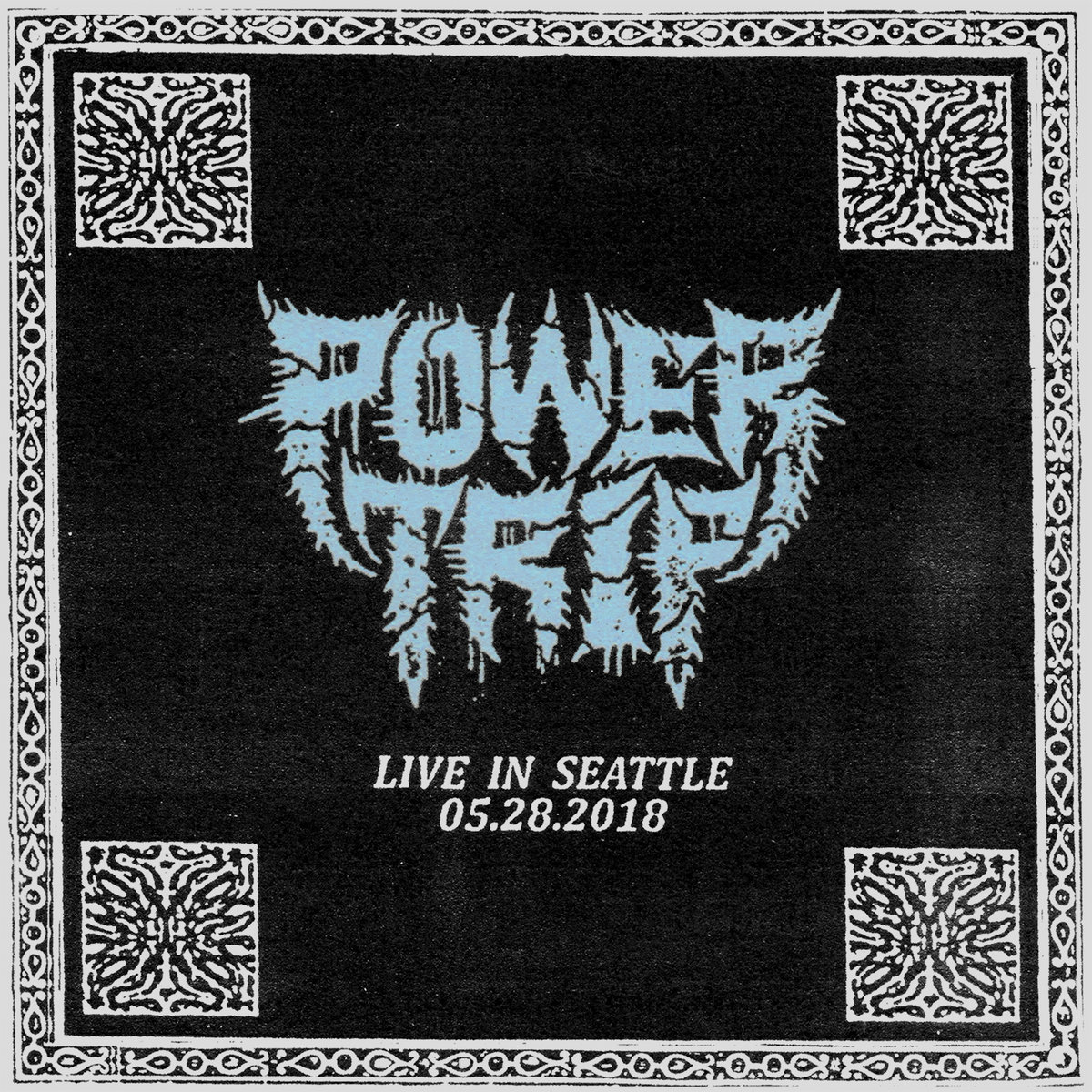 The Dallas, TX based metal band
Power Trip
have released a live album to their fans while the groups is locked down from touring due to Covid-19. The album captures the bands tour from a few years ago as
Live in Seattle 05​.​28​.​2018
finds the players (Riley Gale (vocals), Chris Ulsh (drums), Chris Whetzel (bass), Blake Ibanez (guitar), and Nick Stewart (guitar)) in fiery form.
Opening with the brief "Drown (Intro)". the band gets the crowd raging before "Divine Apprehension" sets the screeching
Slayer
meets
Pantera
tone for this evenings chaos. Ulsh drums dominate "Suffer No Fool" which is dedicated to longtime fans as Gale screams through "Sould Sacrifice" the ripping opener from their best studio album
Nightmare Logic
.
The crossover thrash sound keeps pummeling for "Executioners Tax" and "Crucifixation" which hit like sledgehammers with their mosh ready sections, flights of si string fury and trudging low end. "Heretic's Fork" and "Firing Squad" use the Ibanez and Stewart guitar riffs as they blast around each other with chunky down strokes and lightning fast solos, as the band constitutes slamming forward.
Album and set closer on this night, "Crossbreaker", is an old tune that wraps up the set and album with a deep pocket groove around swaggering arena ready riffs, gang vocals and Whetzel's bass thumping along.
This capturing of the bands powerful live show is a great keepsake for those who have caught them, or those who haven't yet for any reason. While
Power Trip's
studio albums contain more energy and cleaner sound,
Live in Seattle 05​.​28​.​2018
is a testament to the bands live talents.
_________________________________________________
Support
the band
, buy
the album
, stream it
on bandcamp
or below and peep some video: