Public Enemy
What You Gonna Do When The Grid Goes Down?
** out of *****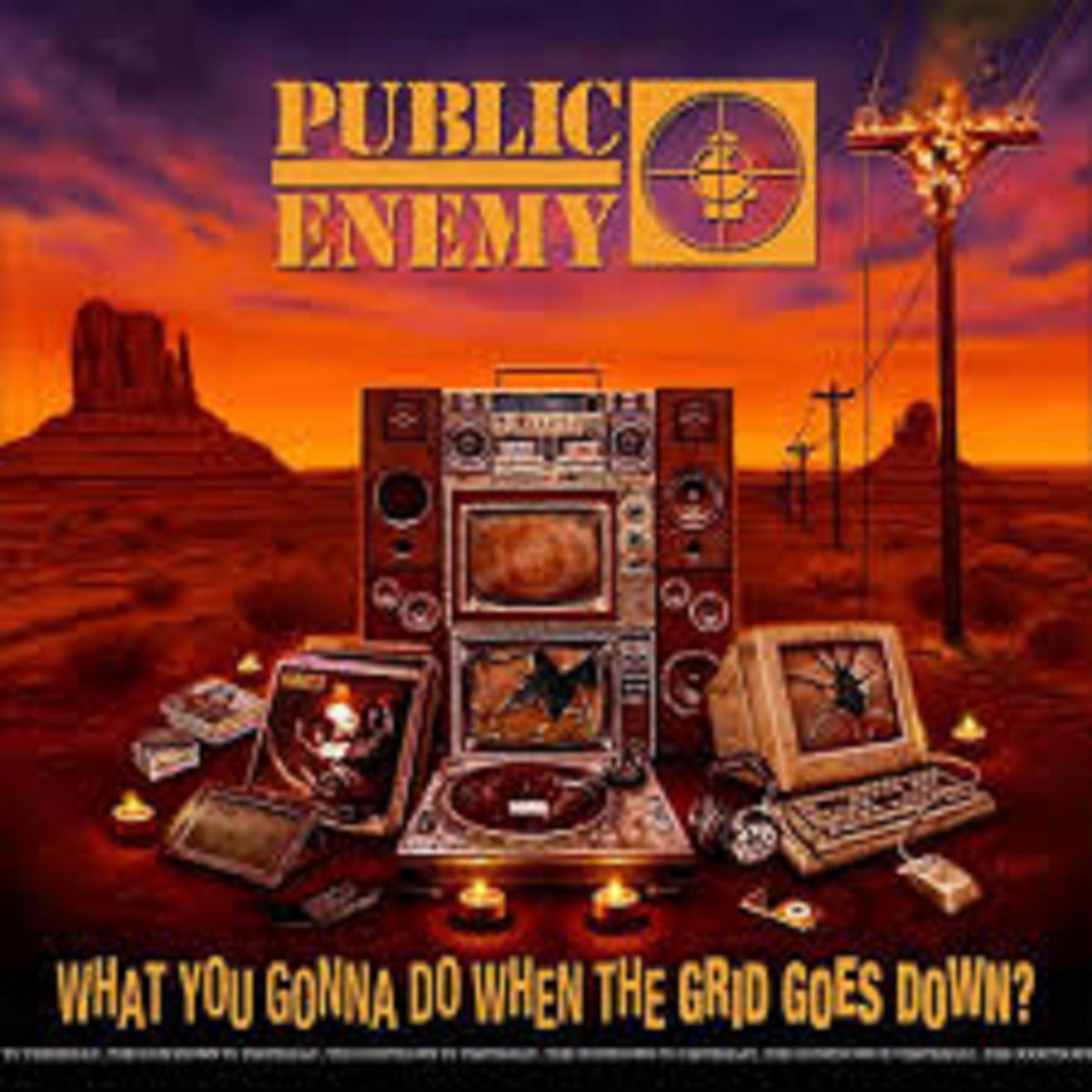 On July 4th, in 2017
Public Enemy
unexpectedly dropped a free album
Nothing Is Quick In The Desert (Except Death)
which saw PE ranting against the music industry (and society in general) with more power than was to be expected from a group celebrating it's 30th Anniversary. That album
was very good
and raised expectations for this follow up for
RtBE
who have been life long fans of the band. A return to Def Jam Records for the outfit sweetened things even more for the release of
What You Gonna Do When The Grid Goes Down?
Then a funny thing happened, those desert songs didn't die, in fact they got a second life with even the cover art doing double duty.
About half the new album ("Toxic", "If You Can't Join Em Beat Em", "Beat Them All", "Yesterday Man", "Rest In Beats" etc.) originally saw the light of day back in 2017, and the past album has been removed from
bandcamp
. While it isn't necessarily a bad thing if more people are exposed to them in this manner, it is odd that the bands last album raged against the music industry and this album goes and recycles songs...
That point out of the way, the driving force on this record is the current shit-uation in our government and Chuck D and Flava Flav (
back in the band or having never left
) have never been shy about voicing opinions. "State Of The Union (STFU)" is a punk rock direct fuck you to Trump and crew with
DJ Premier
providing the beats while "GRID" pulls in
Cypress Hill
and
George Clinton
into the Armageddon fray.
Chuck does sound older but his flow was never his main weapon, his message was, his lyrics are the ammunition and they are honed in, even when he drops off the politics and pals around with old school friends Adrock, Mike D and Run DMC on "Public Enemy Number Won".
The centerpiece of the album is "Fight The Power: Remix 2020 [feat. Nas & Rapsody & Black Thought & Jahi & YG & Questlove]" designed to update the bands classic anthem before a vital election as each artist gets to contribute modern lyrics addressing vital issues over the classic beat. Chuck D has always felt like a rock front man and he has done his best work over crazy wild guitars and flying drumbeats, "Smash The Crowd" is the most energetic track here inspiring Chuck and Ice-T while PMD joins for a smooth injection.
Overall,
What You Gonna Do When The Grid Goes Down?
is an odd combo release, however if you never heard the majority before, these are songs that are trying to reach out to people in desperate times, few can do it better than PE...even if we liked
them better the first time
we heard most of them.
___________________________________________