In this ongoing Monday Series we will be exploring various artists versions of Bob Dylan song's. Today's artists, Linda Hedström performing a live cover of "Most of the Time"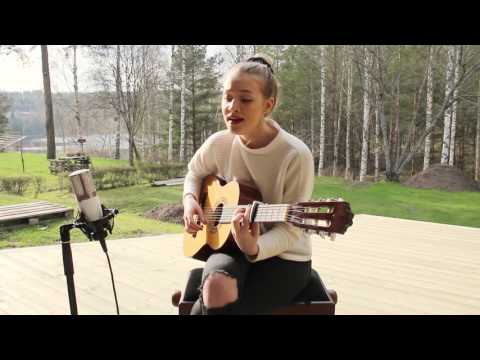 Thoughts on Dylan Original
From our
first cover take on this tune
:
One of the best songs in Dylan's repertoire from any of his era's and also one of the most important, "Most Of The Time" proved Dylan was far from done as an artist. Showing up on the return to form album
Oh Mercy
, "Most Of The Time" is a revelation with it's descending bass line and powerfully stark lyrics. There is a palpable sense of desperation, longing, sadness, a nervous sense of things are falling apart around me; this tune touches a nerve and makes you stand up and take notice.
Cover:
Thoughts on Cover Artist
:
Linda Hedström
is a young folk singer from Sweden who posts on
youtube
. This is the first time we have heard her play/sing.
Thoughts on Cover:
A simple straight ahead cover that allows Hedstrom to dig into the melancholy of the lyrics with her soft vocals. Great cover.