William Elliott Whitmore
I'm With You
*** out of *****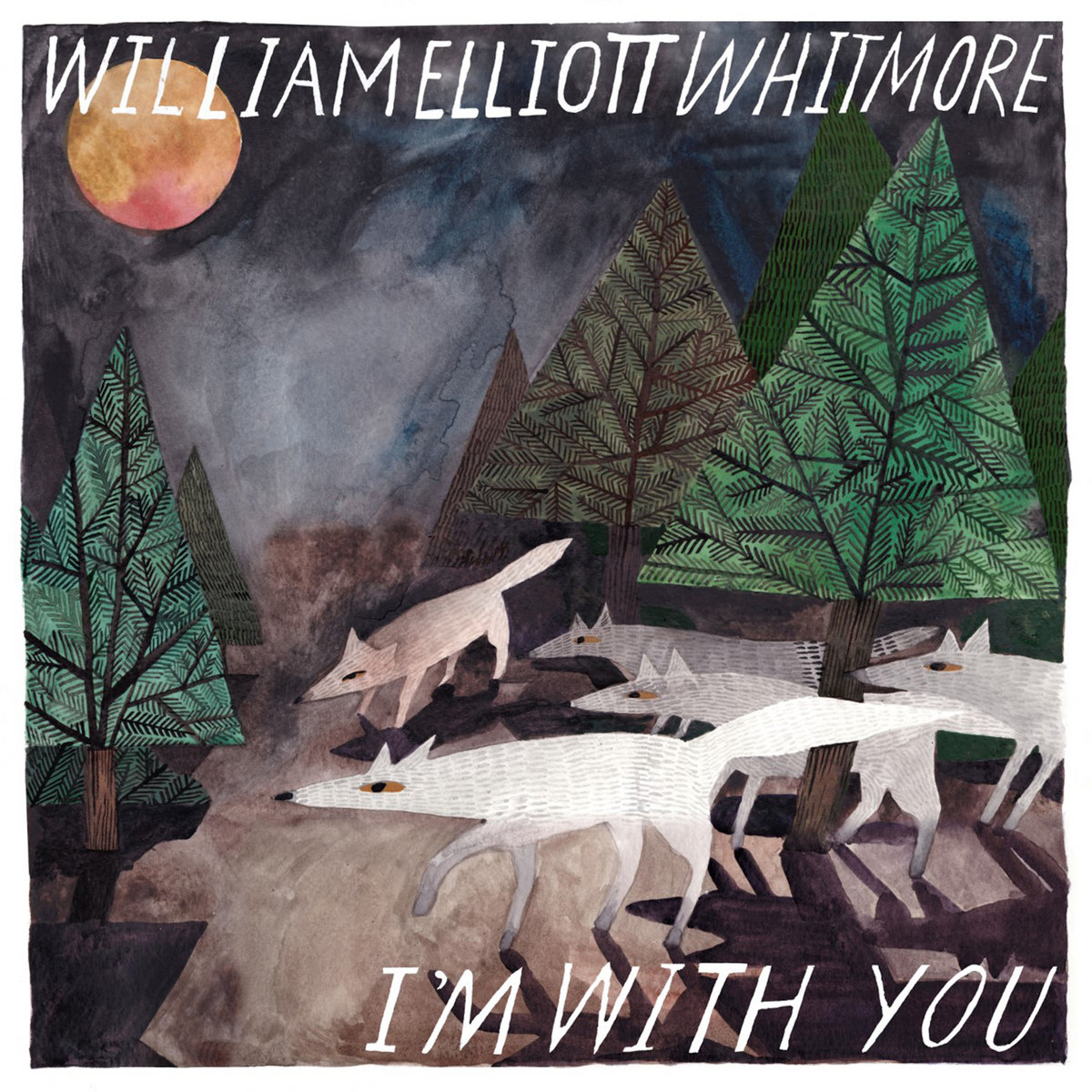 On
William Elliott Whitmore's
last collection of original songs,
2015's Radium Blues
, he seemed torn between front man of a more rocking band and the stripped down work from his best album, 2011's
Field Songs
.
I'm With You
settles into a more Appalachian acoustic country effort and the easing of energy fits WEW better as this album eases out but allows Whitmore to tell stories and sing peacefully.
The core group supporting Whitmore on banjo and vocals are Dale Thomas - pedal steel, Annie Savage - fiddle, Stephen "The Kid" Howard - electric guitar, while drummers Mike Shult and Brian Cooper help out a few numbers but Whitmore is just always comfortable tackling certain songs all by himself.
The opening "Put It to Use" and "My Mind Can Be Cruel To Me" are fiddle laden back porch country waltz's which fit the rustic aesthetic that WEW relishes. That style reaches its zenith "Everything We Need" which is a list of the things Whitmore needs sung around his vocals and banjo strumming and the upbeat shuffling of the hoedown closer "Black Iowa Dirt".
The weeping pedal steel from Thomas adds a haunting feeling to "History" which promises not to repeat past mistakes in a larger societal scope while the more polished "Save Ourselves" is less successful in this same vein dragging on too long without going anywhere.
More successful are the story song about government LSD experiments described through "MK Ultra Blues" and the live life while you have it "Solar Flare" which resonates even more in 2020. William Elliott Whitmore has scaled down his soaring vocal power, sounding more raspy and sedated than ever, but by stripping down he has settled into a sweet pocket of acoustic sounds and songs on I'm With You.
________________________________________