*** out of *****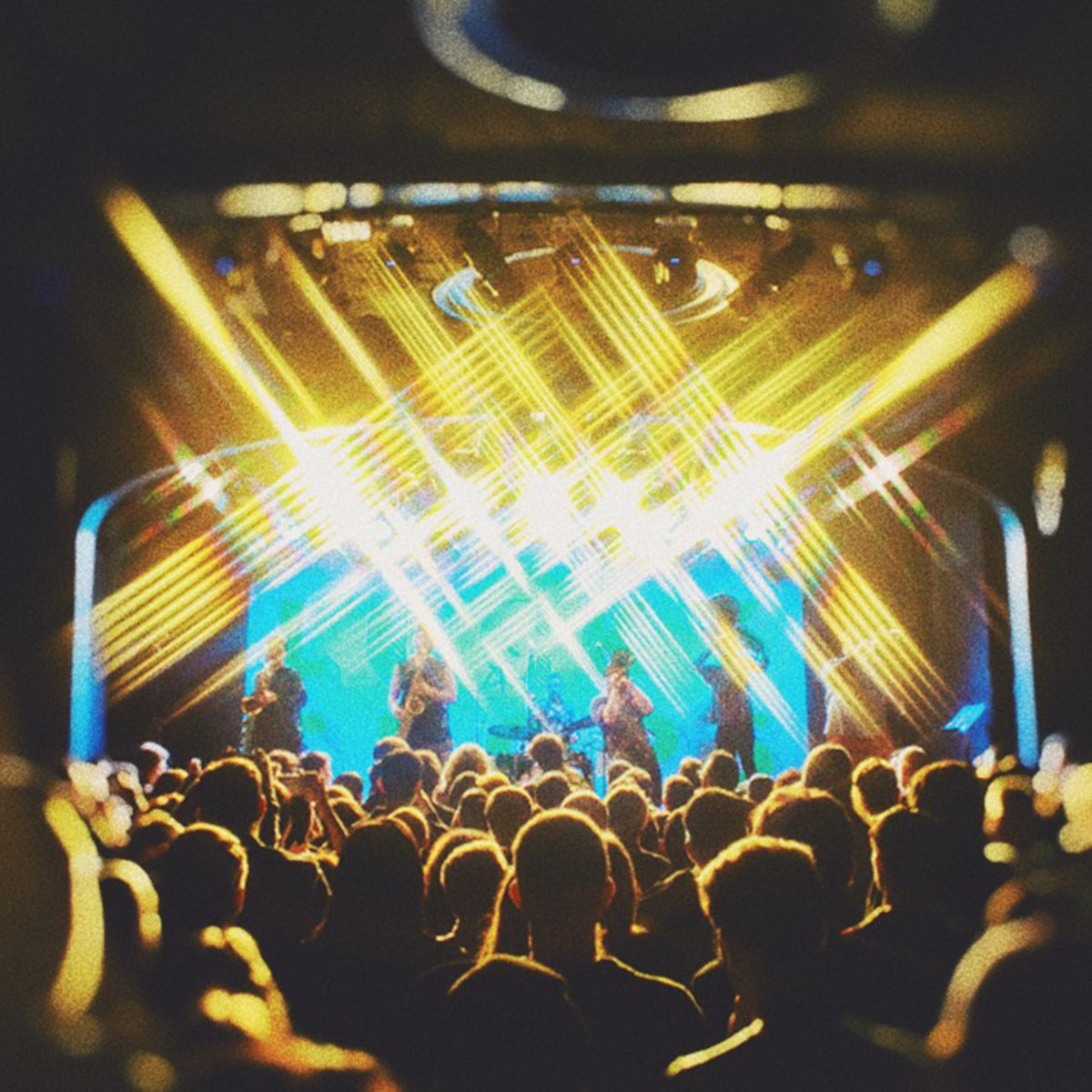 Recorded just a month before the Covid-19 virus locked down the country Live In L.A. by the Lucky Chops is a testament to the band's pure joy of making music for their fans and just how much we have lost during the pandemic.
The New York City based brass band captured their February 7th 2020 show at the Teragram Ballroom in Los Angeles, playing to a very excited crowd who the outfit interact with often. The band, Josh Holcomb: Trombone Daro Behroozi: Tenor Saxophone/Bass Clarinet Joshua Gawel: Trumpet Adrian Condis: Baritone Saxophone Dr. Reginald Chapman Jr: Contrabass Bugle Patrick Simard: Drums, get the most out of their performance with their bright originals, cover insertions and amicable energy.
Smooth opener "Without You (4 Tonite)" sets the early tone but it is the blaring trumpet from Gawel, the pumping horns and drums during "Traveler" delivers an early highlight finding the band clicking. Other fantastic brass work colors the disco funk of "Memories", the vibrant "Familiar Places" and the great ska like groove from "Coco" which may just be the best of the bunch.
What is really the biggest stand out however is the bands interaction with the crowd. A year into a live music shutdown it feels utterly foreign for Lucky Chops to urge the fans to introduce themselves to each other and slap hands during "Best Things"; after so much social distancing this urging feels dangerous, which is odd.
The band also leads the crowd in deep exhaling and singing from everyone in the theater as an attempt to bond with fans during "Hoodoos at Sunrise" but in these times, the only fear is that no one was spreading disease during these last days of normalcy. Of course it is silly to see these interactions in these terms, but it just proves how much the last year has changed with how we perceive everything, even live albums.
The players do a delightful job delivering the dance party during both "A/B Jam" and "Danza 2020" complete with "I'll Fly Away" and "Eye of the Tiger" teases respectively, while the excellent "Full Heart Fancy" pumps out the jams before the fantastic closing cover combo of "Funkytown/I Feel Good" brings down the house with the best interplay on the record.
Live In L.A. from the Lucky Chops reminds us all how interactive live music can be and unfortunately, how far removed we currently are from those carefree times.
_________________________________________________