In just about an hour WWOZ will start their excellent Festing In Place program, a celebration of New Orleans music in place of the usual Jazz Fest celebration which normally takes place this week in the Crescent City.

Last year it was a ray of musical sunshine that got RtBE and many others through some difficult times, and now it returns with a great selection of artists. The breakdown of the set times into Jazz Fest like cubes are here: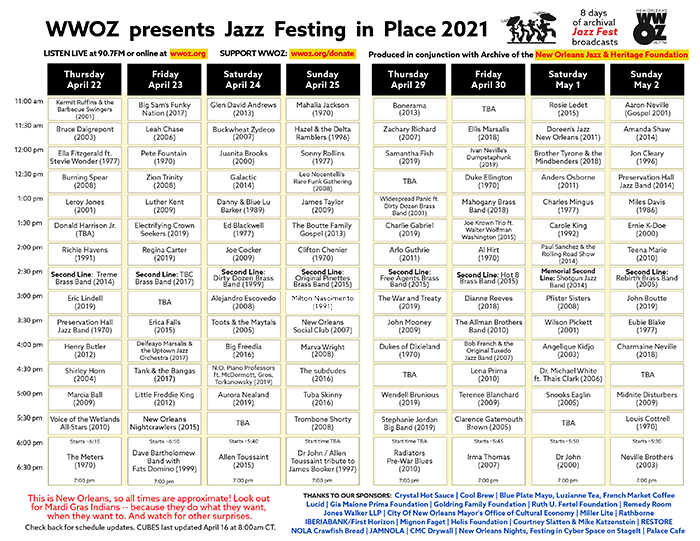 The second weekend looks even better than the first and some of the sets we are really looking forward to dancing in our apartment to are the legendary Irma Thomas, Wilson Pickett, Dr. John and Miles Davis from Jazz Fest's past.
Special attention needs to be brought to one of the first sets this weekend. We can not wait to relive the 2019 set from Samantha Fish which starts at 12pm CDT today. This was one of the best sets we have ever seen over our 11 years of attending the festival and are very excited to relive it.
To get in the mood here is Charmaine Neville singing the classic "You've Got the Right Key, But the Wrong Keyhole":