The Sufrajettes
Roller Fink
**** out of *****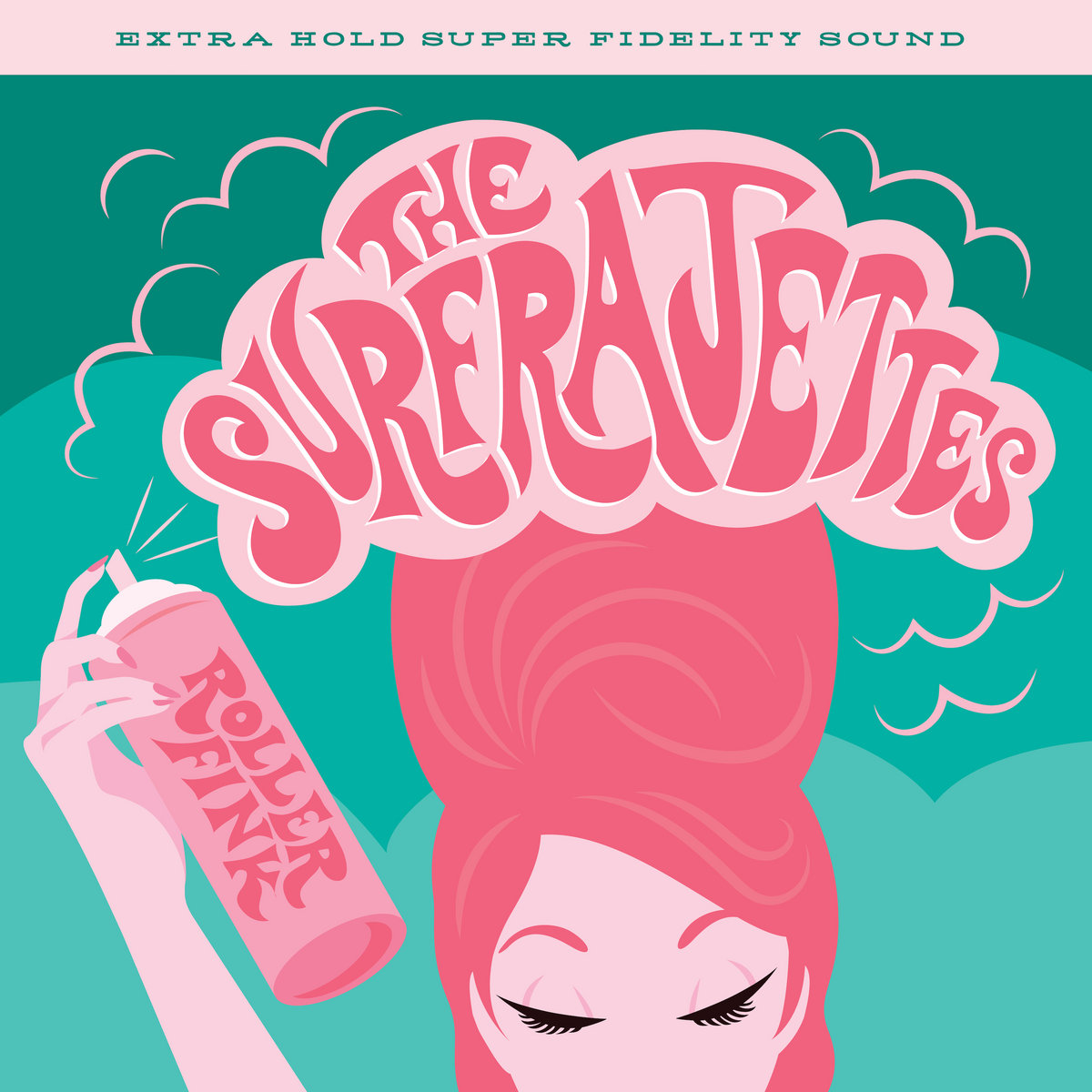 From the first look at the popping album art you can tell the creativity is flowing on the debut, from Toronto's Surfrajettes. Not only do they have one of the coolest names for an all-female, surf rock instrumental outfit, their album is designed as a musical 'all-skate' down at your local rink.
What's that, your local skate rink closed decades ago? That is just fine for this quartet (Mackenzie Freeman / Guitar, Nicole Damoff / Guitar, Sarah Butler / Bass, Dani Nash / Drums) as they barely leave the 50's/60's surf rock era sound (with one disco detour). The reverb flutters, the beehives go high and the laces get tightened as the "Intro" announces that it is time to rock and roll.
The upbeat and bright "Warm Up" does just that getting legs loose before the punchy "Couch Surfing" warbles out. The beat of "Salty Sister" leads the charge while the bass pushes the locomotive forward as the riffs run on "Train Kept A-Rollin'". Each effort is joyful, but perhaps the highlight of this style is the twisting vibes and rumbling toms of "Surfer's Slide" before the mid album disco break during the bands cover of Blondie's "Heart of Glass"
One reoccurring theme is that these efforts work best when tight and to the point. The thudding, low end driven, "Roxy Roller" is fine, but runs on too long for this style at just over three and half minutes. Better is the sunshine based cover of The Beatles "She Loves You" which is quick and to the point with it's gorgeous riffs and swing.
The surf tone gets minor shifts to the style as "Priscilla" adds jazz stylings to the workout, "Slush Puppy" goes for more bubble gum pop and "Roller Fink" breaks it down in garage rock style with light clanging glee.
The album ends with a slowed down couples skate of "Snowball" as the listening experience wraps up. This theme record has all of the little touches to make a listener smile and these are needed because this music isn't breaking any new ground. That doesn't matter though, as Roller Fink from The Surfrajettes is a joy to listen to and a perfect summer record for fans of retro surf (or roller-skate) inspired instrumental rock.
_______________________