Charger
Warhorse
*** out of *****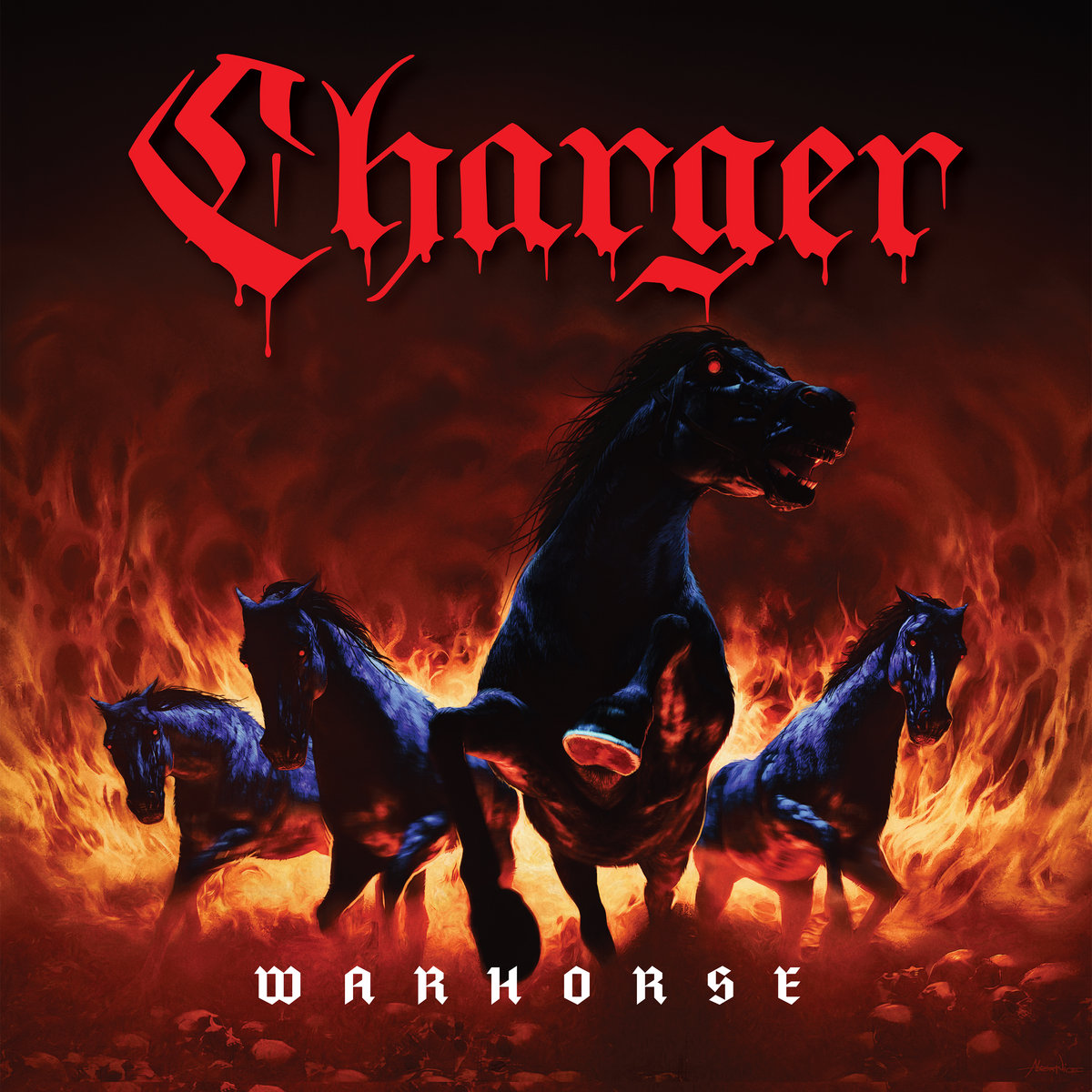 We have
written
about
this
before
, but there is a fine line between homage and straight ripoff when it comes to creating any form of retro looking music. That line comes directly from our
Dan Auerbach
review and remains an important component when any act is emulating a style or a favorite band in the studio.
For
Charger
that band is clearly
Motorhead
, if their sounds don't give it away a few seconds in, their studio with a Motorhead flag
on their bandcamp page
surely does. As in Auerbach's case this isn't always a negative as the band takes that sound and infuses it with more musicianship and their own East Bay grittiness. The opening "Devastator" is a kicking growl of a way to start off a record as the Oakland, CA based metal/punk trio slams it's intentions down your throat from the get go. Tracks like "Forsaken Soul" and the hardcore slamming of "Will To Survive" are brutal in their heaviness as the band bruises forward.
The players of Andrew McGee- Guitar, Matt Freeman- Bass/Vocals, Jason Willer- Drums/Vocals put slight touches on their sound throughout Warhorse. The glam influenced "Rolling Through the Night", the prog rock of "Dig Your Own Grave" and the Iron Maiden cream dream of "Summon The Demon" has guest vocalist Jake Nunn (Hell Fire) along for the screaming ride.
Things can easily slip derivative at times, such as on the bass run highlighted "Black Motor" or "Running Out of Time" but they can also spice up the same old sound with lightning guitar solos such as on "Stand Fight or Die". "Luck of the Draw" too easily slips into a "Breaking The Law" spin off from Judas Priest, but the band ends strongly with the marching drums and gang vocals of "Sword of DIO".
Charger proudly wear all of their influences on their black ripped t-shirted sleeves and Warhorse was created by Bay Area musical veterans to revel in those early 80's metal/punk sounds. Bang your head accordingly.
______________________________________