The Memphis based
Reigning Sound
was one of the best garage rockin' soul influenced bands out there and as of last week they are no more.
Due to Covid-19, Greg Cartwright (the founding and truly only full time member) canceled the groups upcoming European tour and announced that he was dissolving the band after releasing a live album earlier this month. It is unclear where Cartwright goes from here as he seems like a rock and roll lifer, having recently written songs with
The Black Keys
, producing longtime friends
Quintron and Miss Pussycat
and
other projects
.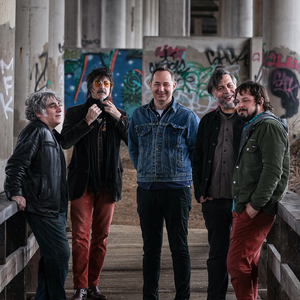 Odds are he will continue in some form, (maybe
a follow up Parting Gifts
record or
Oblivions
reunion is coming) but this post is for a reflection on one of
RtBE's
all time favorite groups.
Point is, Reigning Sound rule.
The band will be missed and
RtBE
like many other rock and roll fans will be waiting to see where Cartwright goes next as he is one of our all-time favorite songwriters, producers and performers.
So turn the volume up and play some of the band's best tunes below, one from each of their studio albums (all of which are worth owning) and a bonus live jam: