Meschiya Lake & The New Movement
Looking The World Over
***and1/2 out of *****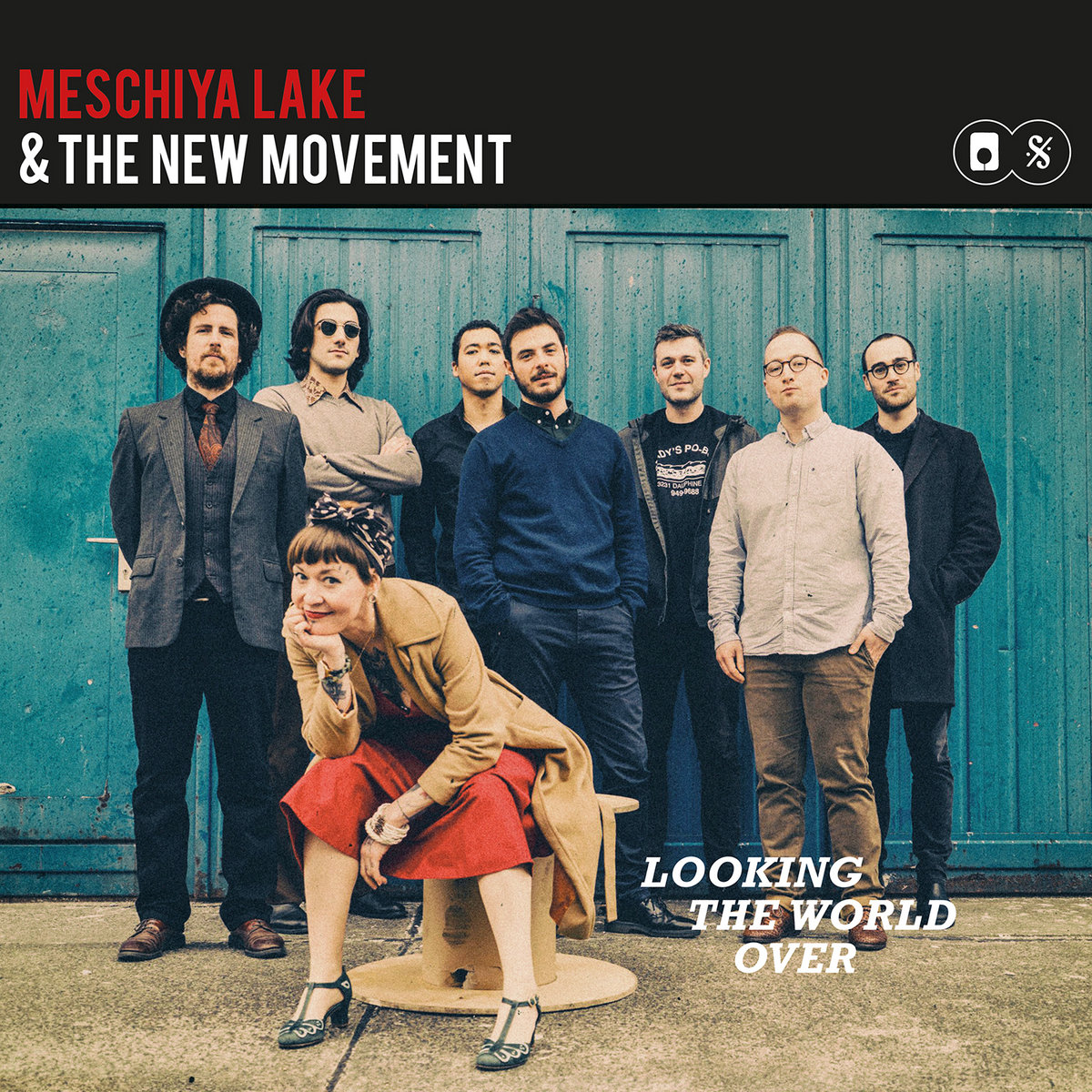 The New Orleans based vocalist Meschiya Lake went to Berlin in the spring of 2019 to record an album of traditional jazz covers and originals with a host of talented musicians. Since then, the world has changed quite a bit and the album Looking The World Over has received its proper release as the timely and timeless tunes are poignantly delivered by the group.
The New Movement consists of Eldar Tsalikov – alto & c melody saxophone, clarinet, backing vocals, Laurent Humeau – trumpet, backing vocals, Carlos Santana – trombone, backing vocals, Leo Forde – guitar, James Banner – double bass, Ugo Aluni – drums, Declan Forde – piano, Samuel Petit – piano as the band back Lake's amazing vocals with nuanced grace.
The collective can play slow like on the original "My Sweet Girl From New Orleans", written by producer/engineer Francois Perdriau and Lake, delivering sexy trumpet work and an acoustic guitar solo, or they can pump it up, such as on the upbeat "The Lonesome Road" which uses bopping bass and babbling horn work. The fun, quick, and to the point "The Reefer Man" puffs past with blazing flavor while the brass and guitar accent the drawn-out title track.
The instrumentation is all expertly delivered; however this is Lake's show as her vocals can take multiple forms, dazzling throughout. Nothing tops the opening foray into the classic Duke Ellington and Paul Francis Webster's "I Got It Bad (And That Ain't Good)" as Lake knocks it out of the park; this rendition is worth the price of the album alone. The old-timey torch song is delivered in smoldering fashion as Lake's vocals dig in and grip the listener while a searing sax solo supports her singing. The version is 'must hear' and this standout offering sets a high bar and while the full album is solid, it doesn't return to these opening heights.
Lake executes the torch song stylings again on "The One Rose That's Left In My Heart" with sweet clarinet solos dropped in while the jittering drumming drives "Right Or Wrong" as Lake's vocals do sonic calisthenics throughout the tune. Lake vocally smiles as the band tries on a mashup of trad jazz and light reggae/ska for "Enjoy Yourself (It's later Than You Think)" which has taken on even greater meaning since the recording only a few years ago.
The album ends with the original New Orleans funeral dirge influenced "The Place I Call Home" written by Perdriau and Lake, wrapping up the album on a downer as The New Movement trudge into an uncertain future after creating Looking The World Over with Lake's glorious vocals leading the way.
______________________________