RtBE
loves listening to new music and prides itself on keeping tabs on up and coming artists but in 2019 we are also going to have a monthly spotlight on legendary artists who we really love. We are calling this series
The Masters
. It will focus on the best albums, live records, transcendent shows and other odd ways we appreciate the artists and their contribution to music, culture and our formation.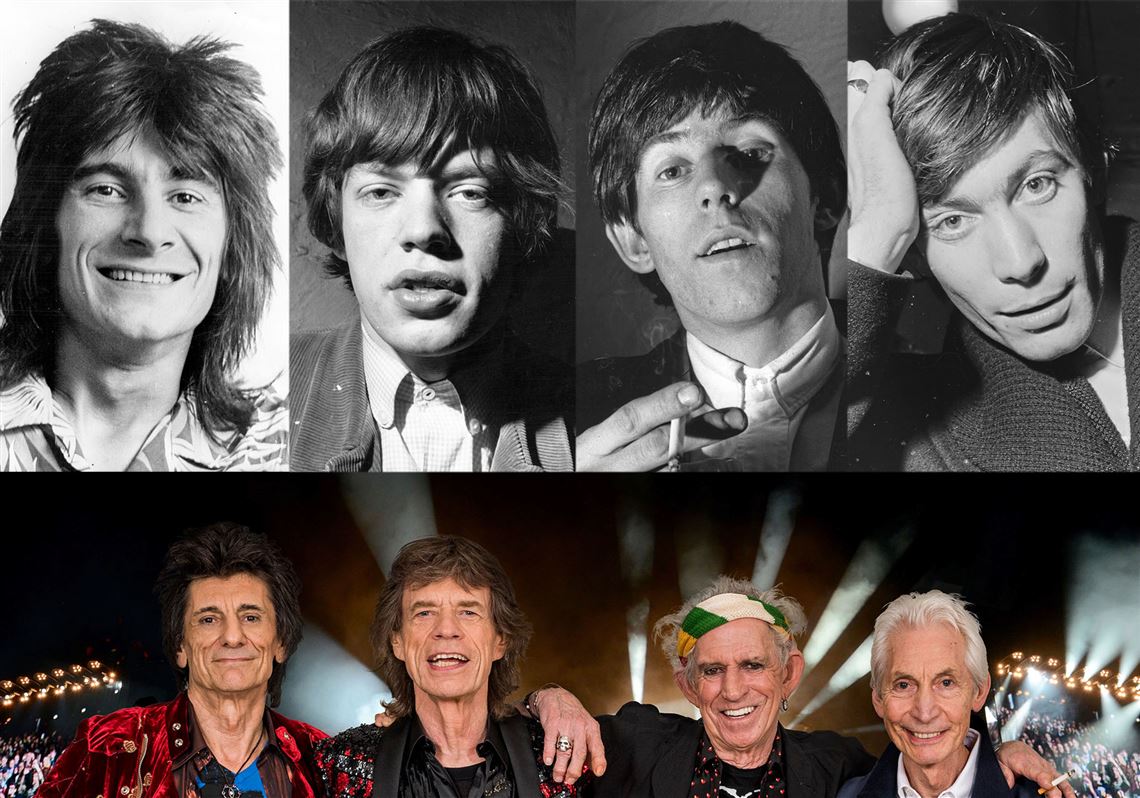 For April
The Masters
focuses on
The Rolling Stones
.
A few months ago

we focused on The Beatles

and when you think of best rock and roll bands of all time, they and the Stones are usually somewhere near the top of the list. What is truly amazing is that the Rolling Stones are STILL getting after it.

You can buy tickets to see them in 2019 and

RtBE

will be catching them twice, once in Jersey and once at NOLA Jazzfest in just over a month!

(

Update

: With Mick Jagger's Health Issues, the Stones have canceled their tour with the hopes to reschedule).

With the Stones set to tour

we figured April would be a good time to focus on them for The Masters series.
Unlike The Beatles, who I loved upon first listen, I was a late bloomer to The Stones. I knew the hits (they were impossible to miss) but never dove into any of their records with much passion. During the early 00's when I was downloading a lot of live recordings from bands like
Phish
,
Gov't Mule
and
The Grateful Dead
, I stumbled upon a bootleg called
A Few Hearts Broken, A Few Strings Busted
, I downloaded, burned it and put it in the case with other live shows.
When I listened to it a few weeks later I was blown away by the power of the group. This was the high point of the Stones to these ears (and continues to be years later). The band officially released parts of these shows as
Ladies and Gentlemen: The Rolling Stones
on DVD. When I next saw my Uncle who is a massive Stones fan, and played him this bootleg he turned to me and said this is the best Stones he had ever heard. I was hooked and dove in, hard. In fact, when it came time to personally play and write music in my own band,
Angels & Vagabonds
, The Stones were our collective rallying point, covering their songs live and writing a bit in their style.
The group has had many eras and a few lineup changes, but the core and their overall sound has remained pretty solidly intact. They are a great bar band who just happened to become one of the biggest and best bands in the world. Today lets go to what
RtBE
considers their top five studio albums:
5.
Beggars Banquet 1968
While the Stones were phenoms before 1968's
Beggars Banquet
, this record started their ascent to all-time classic status. Everything began to click, specifically as Mick and Keith's partnership grew stronger with Brian Jones fading into the background. The opening track "Sympathy for the Devil" is huge and back in my younger days I used to think it was the pinnacle of rock and roll (Now with some more wisdom, I know it is "Johnny B Goode" but we were all young and dumb once).
"No Expectations" is one of the coolest Stones songs, with Jones slide guitar really helping accentuating the tune. The humor of the band is on display with "Dear Doctor" while "Factory Girl" gets mean and "Salt of the Earth" is somewhere in-between. I have always been confused by that song, at first blush it seems in sync with the fans but at deeper listen, it puts the band away from the fans and workingmen...a unique tune.
Other jams are the Keith Richards favorite riff of all-time "Street Fighting Man" and the even better "Stray Cat Blues". This was the album that set the Stones truly on their way to super-stardom and critical acclaim, it also starts our list.
4.
Let It Bleed 1969
The first Stones studio album that
RtBE
really fell in love with was
Let It Bleed,
it is hard not to with the icon tracks it contains
.
If anything the album probably dropped down on our list a bit (from third) because of the infrequency with which we return to it. The tracks are so iconic, "You Can't Always Get What You Want", "Gimme Shelter" and "Midnight Rambler" that they are everywhere in society and make revisiting the studio record not always needed.
The deep cuts are just as solid, the title track is glorious and a very underrated individual song from the band, while "Love In Vain" and "Live With Me" are both gems. "You Got The Silver" is Keith's first solo lead vocal and a welcome mix, while the light "Country Honk" and winking "Monkey Man" are both playful. The album continued the groups iconic run at the turn of the decade that would last until 1972. Has there ever been a better four album studio stretch then from
Beggars Banquet
to
Exile On Main Street
by any band ever? I don't think so...
It says something about this album that it could jump into the fray and break up that classic stduio album run on our list. The last capital-G Great Stones album (
Tattoo You
is fairly solid,
Voodoo Lounge
was a nice last gasp,
Steel Wheels
is wildly overrated) comes in the form of their most New York City based effort. The disco seventies were at their peak and Mick was drinking it all in (metaphorically) and taking a chaser of punk rock while Keith was dealing with heroin issues in Canada. The result is the best disco influenced rock and roll the decade produced as "Miss You" opens and "Shattered" closes with icy cool riffs, slinky bass and drums and a tiger pouncing front-man who is doing it all.
Ronnie Wood's first full album
Some Girls
found Keith his true partner in crime (not his best musical foil though, that would be Mick Taylor) and Richards song "Before They Make Me Run" is a personal favorite. Another one of those is the bands take on "Just My Imagination", the best Motown cover the group produced. The bumping "Lies" and "Respectable" cook, the cool groove of "Beast of Burden" still sounds warm while "Far Away Eyes" calls back the bands magical mix of American Country through English ears (ala "Dead Flowers"). The title track and "When The Whip Comes Down" aren't classics, but the album as a whole is a winner and one that I consistently go back to with pleasure.
2.
Exile on Main Street 1972
It is hard to deny the highs of
Exile on Main Street
. Tracks like "Torn and Frayed", "All Down The Line", "Shine A Light" and host of others we will get to are some of the best the Stones ever produced. The group was soaring and full of life, themselves, chemicals, groupies, praise, creativity and style during the recording of this album. Lots have been made of it (including documentaries) and it is justifiably considered one of the bands high points. In
RtBE's
opinion though an editor could have made this record even better.
Oddly it is the blues that let them down to these ears on
Exile
. "See His Face", "Hip Shake" and "Stop Breaking Down" are not the Stones best work on covers or bluesy originals. "Casino Boogie" and "Sweet Virgina" are fine, but the Stones have done other tunes in both of these veins which hit more of a direct bulls-eye.
Now that we shit on a few tunes, we need to praise the overarching theme of the album which holds up magically (unlike say the
White Album
) and highlight other GREAT songs. "Happy" is a pure blast of rock and roll joy. "Torn and Frayed" and "Loving Cup" are majestic in the human qualities and musical muscle (two personal fav's). The theatricality of "Let It Loose" and "Soul Survivor" are magnetic. The opening double blast of "Rocks Off" and "Rip This Joint" is dangerous and threatening to ramble off the tracks into the night wonderfully. I am sure I am missing some other great tune as well. Exile is a beast but one album form the band always delivers a bit more to these ears...
1.
Sticky Fingers 1971
The top of our list for the Stones is their 1971, Andy Warhol photoed big dicked covered, blast of dirty rock and roll,
Sticky Fingers
. While Exile screamed decadence it also equally screamed over indulgence. Sticky keeps the sleaze and by keeping it trimmer also nods to it's blues roots (timeless covers of "You Got Ta Move") , drug reputation ("Sister Morphine") and the most underrated Stones tune ever ("Moonlight Mile").
I haven't even mentioned the real thunder. "Brown Sugar" is my favorite Stones song, the lyrics are scandalous still, the riff is blood pumping and the rhythm moves. "Sway" and "Bitch" are both right behind Sugar for our personal tastes as well; with Mick Taylor in for the full album the Stones sound was never greater. "Can't You Hear Me Knocking?" is a beast and the fact that people were underwhelmed with it when it arrived seems odd, while "Dead Flowers" manages to mix country blues, western, folk into their own magical sound; classic.
The only track which I don't truly love on the record is "Wild Horses". While on it's own it is a fine if overly dramatic song in the flow of the album it isn't great, but if THAT is the biggest criticism of an album you have a ripping record on your hands. One of our favorite all-time albums, Sticky Fingers, tops
RtBE's
list of Rolling Stone studio albums.
How'd we do? Agree? Disagree? Feel free to comment and as always thanks for reading.