Mdou Moctar
Ilana: The Creator
**** out of *****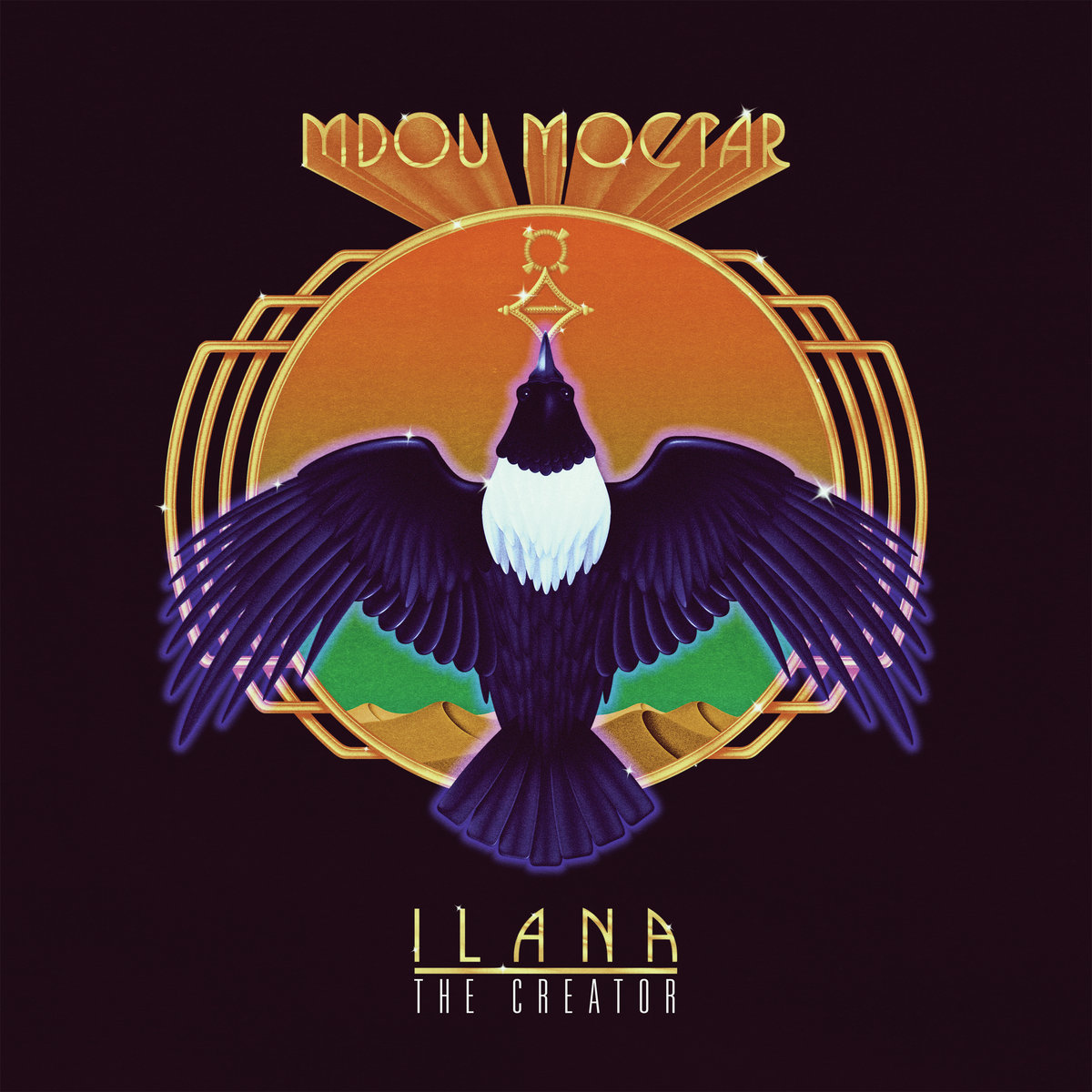 Ever since
Bombino
came into
RtBE's
orbit
in 2011
, the Tuareg guitar scene keeps making inroads into the United States with it's evolving/expanding the style sound and reach. Last month we covered the newest release from
Kel Assouf
and today we focus on
Mdou Moctar's
Ilana: The Creator
.
This is Moctor's first true studio album with a band as his past releases like the folk based
Sousoume Tamachek
found him playing all the instruments himself. The players (Ahmoudou Madassane - rhythm guitar, backing vocals, Michael Coltun - bass guitar, Mazawadje Aboubacar Ibrahim - drums) all contribute to the vibe, but it may be producer/engineer Chris Koltey who is the most important outside force as he recorded the band as they lived in the studio for a week while they spontaneously jammed with fantastic results.
The opening track "Kamane Tarhanin" starts like 99% of the other Tuareg based tunes with its serpent like guitar weaving in and out but towards the end there is a pedal shift as the guitar tone gets super crunchy and the the pace quickens to the end, proving Moctar and crew are not afraid to put there own spin on things.
The skittering groove and bad ass rock riffs on "Asshet Akal" continue that notion and make for an invigorating listen while the warbling tripped out psychedelic "Inisgam" is a short dip into Hendrix like recording waters. The band decides to split what seems like one long idea into two tracks as "Anna" (with Aroudaini Daniel on djembe) starts to really coalesce right before dropping into the super repetitive "Takamba" perhaps thinking western ears may not like the second part.
While things may be repetitive on "Takamba" the follow up is just the opposite. "Tarhatazed" is a beast and clear album standout as all of the musicians are locked in and flying through the cosmos. The track begins ominously with some
Yngwie Malmsteen
like fret board fireworks before the groove from Ibrahim and Coltun lock in and move the song with a brisk update as Madassane and Moctar go back and fourth with their riffs in exciting fashion. There are tempo changes, pedal effects, had bobbing grooves, whistling exuberance and never a dull moment over it's seven and a half minute run time; an easy album highlight.
The title track manages to mix Agadez wedding vibes with big rock styling from the west. While lyrically there is no connection the singing is passionate and through translation the title track is a protest song about French exploitation of Niger with lines like: "Our benefits are only dust / And our heritage is taken by the people of France / occupying the valley of our ancestors."
The contemplative "Tumastin" closes out the album and for those brand new to the Tuareg sound or longtime fans,
Ilana: The Creator
is certainly an album to seek out. While it's cover art may be a throw back to prog rock via these western eyes, Moctar explains: "This bird is my symbol because he resembles my artistic look. I wear a turban in two colors. The jewelry in its beak is the symbol of Agadez." There are certainly riches to be found in the music as well.
_____________________________________________________
Support
the artists
, buy
the album
, stream it
on bandcamp
or below and peep some video: