Johnny Thunders & The Heartbreakers
Madrid Memory
**and1/2 out of *****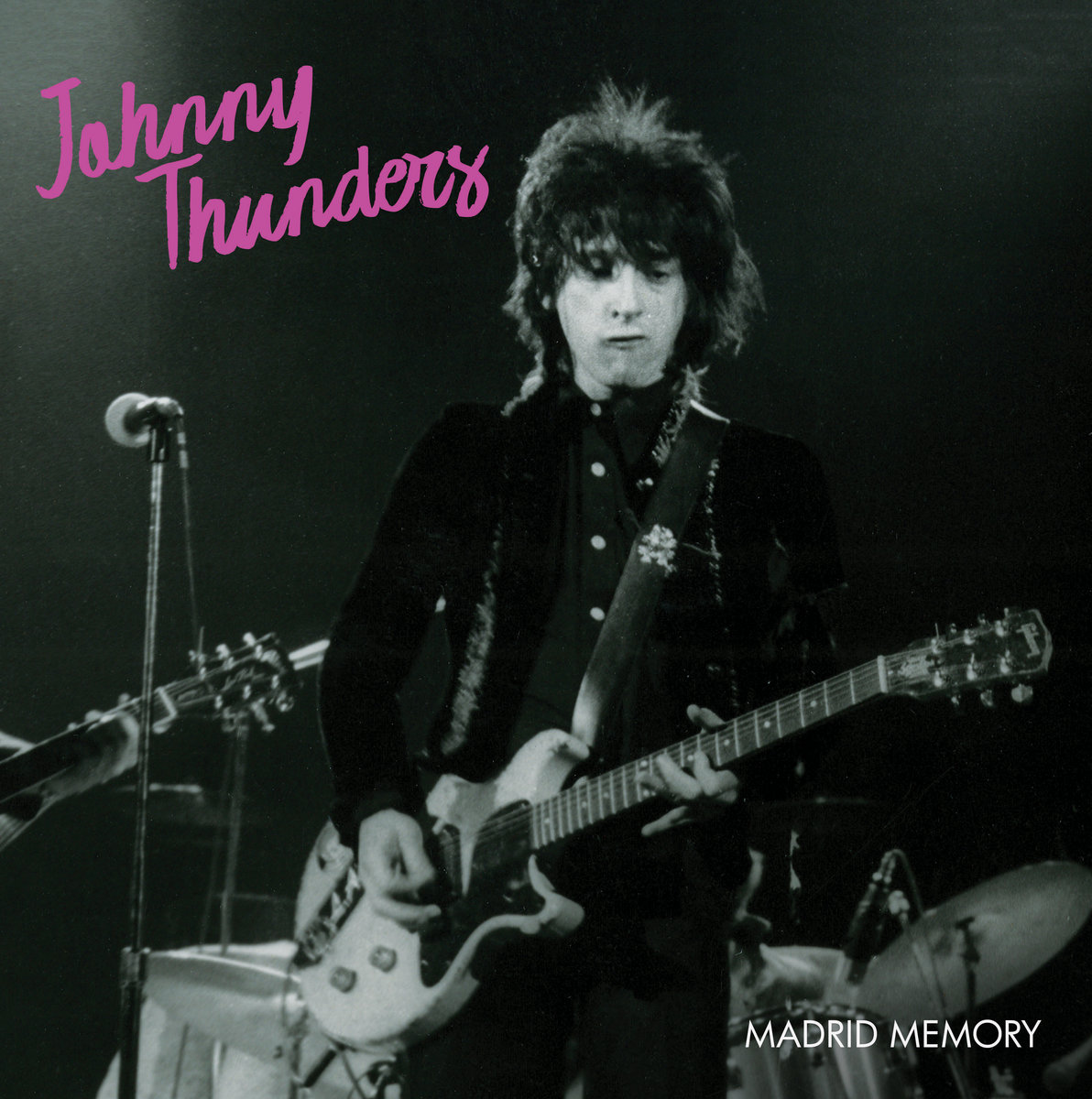 While punk has a lot of forefathers and scene starters they may have never been anymore who embodied the potential and pitfalls of New York City punk rock than
Johnny Thunders
. Starting with the
New York Dolls
before moving on to
The Heartbreakers
before wrapping up his career solo Thunders had the style, habit and talent which was at the core of the scene. Now a an often bootlegged live show from The Heartbreakers 1984 reunion tour gets an official release.
If you are new to Thunders, do not start here, go back to those already mentioned bands to check out his best work, but Madrid Memory is a fun collection for die hard fans.
The lineup was a solid one with Dolls
Sylvain Sylvain
and
Jerry Nolan
aboard along with
Bill Rath
on bass. The performance is rough and raw, there may not have been much helping this original recording as the guitar is mixed way too low in the mix and the bootleg feeling still exists. Nolans drums and Rath's bass however are loud and both are on point behind the front man who had good and bad days on stage.
Opening with the cover of
The Chantay's
instrumental "Pipeline" the band sets a surf rock tone for the opening of his show in Madrid. The group played a solid dose of Dolls with the Wolfman howling of Thunders on "Personality Crisis" and "Don't Mess With Cupid" which his a blazing jam and the players even did a solid punk soul tribute to Booker T and The M.G.s with "Green Onions" as Sylvain's organ work over powered the sound. The bands loose frantic energy is pushed along by the rhythm section
"I Love You" is a brilliant tune that pumps with raw honesty while "Alone In the Crowd" finds a tight nit frantic energy; a rarity for Thunders. The rambling greatness of the jammed out "14th St Beat" may be better off with his guitar so low in the mix while "Too Much Junkie Business" was well on it's way to becoming his mantra.
The band tear into the anthemic "Born To Lose" (titled "loose" here for some reason) and while the acoustic flamenco guitar is delightful Thunders is a mess on the cover of
Barry McGuire's
"Eve of Destruction" and all the acostic numbers really before closing with one of Thunders best tunes, "You Can't Put Your Arms Around A Memory".
These tunes were tied to a DVD release as well and this tour have been captured before (on the
Sad Vacation
album for one) so this is album far from vital, but diehards will take anything they can get from The Heartbreakers and on this night they were pretty good.
________________________________________________________
Support
the artists
, buy
the record
, stream it
on bandcamp
or below and peep some video: