Back in 2016 I
wrote a review
of
The Musical Mojo of Dr. John: A Celebration of Mac & His Music
and was impressed with the amount of songs/wide range of Mac's music. At that point I had seen the good doctor multiple times in various settings, but for the most part it was a greatest hit type set or one focused solely on a recent release or his Nite Tripper persona.
After writing that piece I took some time and went back through his full catalog and found a lot of crappy releases but also some really excellent music. In doing so I wrote up a list of his ten best albums and submitted it to Glide Magazine. At the time they weren't really interested in posting it, but with the unfortunate news of his passing I revisited the piece last night, adjusted it and the site was nice enough to
post it this morning
.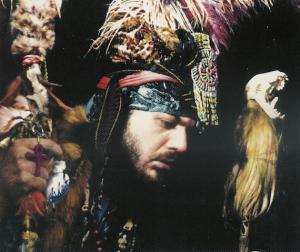 I have loved
Dr. John
from the first time I heard him. He was a gateway drug into the rich musical culture of New Orleans for a kid from NYC. Mac was eerie but his tunes were still approachable with enough polish and sheen to grease the ears up for even freakier stuff underneath. It is no stretch that because of him I started to fall in love with my home away from home.
Back in 2011
my first blog post
for the New York Public Library was a focus on his best album
Gris-Gris
. "Walk On Glided Splinters" is still one of the coolest songs ever recorded, and that whole album is mystical, but he could also be direct as well like on the simple R&B of "Wash, Mama Wash" and his biggest hit "Right Place, Wrong Time".
The Doctor kept it up as well later into his career even when his health was fragile and we were lucky to have caught him live in multiple formations and settings. His Jazzfest sets over the last 11 years were always joyful (including
his sitting in with the Boss
), catching him
in Brooklyn at BAM in 2012
with
Dan Auerbach
on guitar for his live focus on
the excellent Locked Down
album was special (Especially when he surprisingly busted out "Such A Night") but it was
his free show up in Albany, NY
in 2016 which we may remember with the most fondness.
It was a chance to catch the legend with our full family with the perfect weather, deep setlist, energetic playing and all around amazing vibes it topped our year end list as
RtBE's
favorite
show of 2016
. It was also the last time we saw him perform a set of his tunes. RIP Mac, keep it funky and we shouldn't mourn for him as his music will live on and as
OffBeat Magazine
summed up brilliantly:
Whatever is your favorite moment from the Doctor celebrate him today and often in the future as he was unique and special. Please
enjoy my top ten list for Dr. John's studio records
on Glide and more importantly Mac's tunes and his spirit.