In this ongoing Monday Series we will be exploring various artists versions of Bob Dylan song's. Today's tune is a live cover by
Marc Stone
playing "It Takes a Lot to Laugh, It Takes a Train to Cry"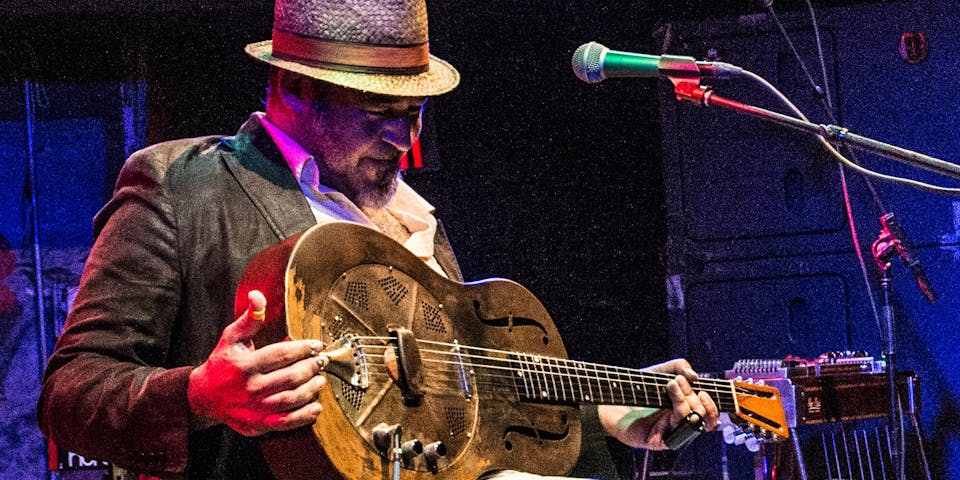 This month we have a special focus on artists who will be playing the 2020 Jazzfest in New Orleans. Today we highlight Marc Stone who plays this Friday, May 1st.
Unfortunately due to the outbreak of Covid19, Jazzfest has been rescheduled for October (no official date as of yet). Hopefully all of the scheduled acts are healthy and will be performing then, but since we crafted these posts before the outbreak,

RtBE

will still post them this month and will regroup/revisit things in the fall when (hopefully) things return to semi-normal.
Thoughts on Original
:
From the
first time we tackled
a cover of this song:
One of my favorite titled songs in the Dylan catalog,
for some reason the title just nails an elusive feeling and perfectly works with the tune. Also contains multiple epic lines, my favorite being "I wanna be your lover babe/I don't wanna be your boss", AMEN brother Bob. A pretty straight forward blues number musically that lends itself to cover attempts, leading to...

Cover:
Thoughts on Cover Artist
:
RtBE
was unaware of
Marc Stone
until we heard this tune, but hope to catch some of his playing on Friday.
Thoughts on Cover
:
We opened this monthly showcase of 2020 Jazzfest artists covering Dylan with a live tune from Tipitina's and we end this months showcase the same way. Where the
Honey Island Swamp Band
grew to invite
Alvin Youngblood Hart
out to join the fun, Stone goes small and played a solo show opening for
The Radiators
back in 2017 at the venue during the Daze Between Jazzfest weekends. A great solo version of the tune.