Cha Wa
My People
**** out of *****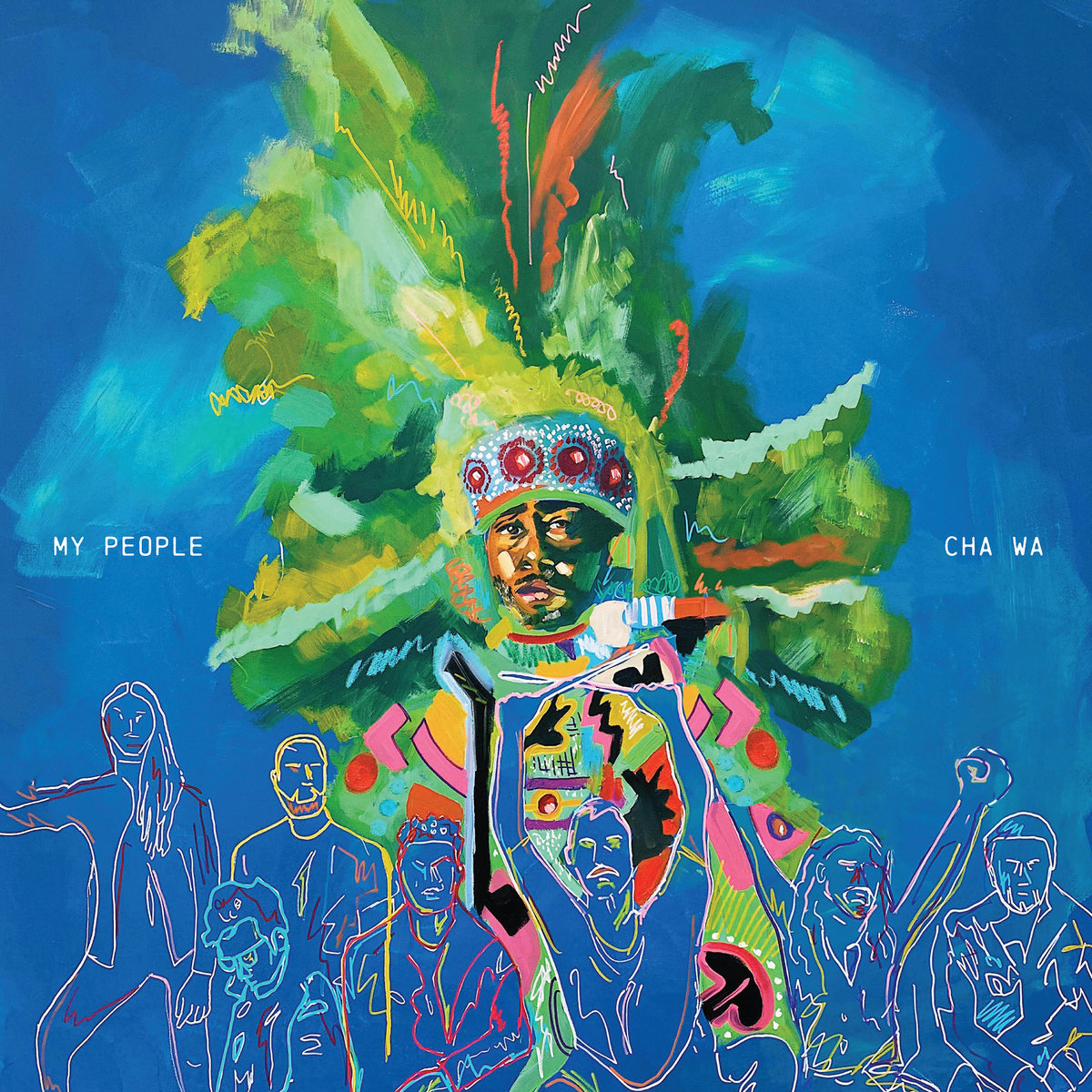 The newest release from the New Orleans band
Cha Wa
, the aptly titled
My People,
dives into the Mardi Gras Indian traditional culture while sprinkling in their own mix of seventies funk, modern bravado, second line percussion and battle/party chants. The album is a present day offering standing alongside classics of the genre like
The Wild Tchoupitoulas
and
The Wild Magnolias.
Opening with the fantastic "My People" the music sings, as the band delivers a stirring ode to perseverance around bubbling keyboard work. The group gets the horns pumping and electric guitars wailing for the follow up "Wildman" and from there the album has stated its strong intent. Extra note should be made of the albums recording and sound as the plethora of instruments all come through clean, sounding buoyant and pristine.
Cha Wa is a pure New Orleans, a combo of loose and tight, as the core band (Joe Gelini - Drums & Percussion, Backing Vocals Joseph Boudreaux Jr. - Lead & Backing Vocals, Tambourine J'wan Boudreaux - Lead & Backing Vocals, Tambourine Ari Teitel - Guitar, Backing Vocals, Bass, Percussion Joseph Maize Jr. - Trombone, Lead & Backing Vocals Aurélien Barnes - Trumpet, Lead & Backing Vocals, Percussion Andriu Yanovski - Fender Rhodes, Piano, Hammond Organ, Clavinet, Wurlitzer, Moog, Backing Vocals, Percussion Isaac Eady - Bass) slip and slide, getting down with a rhythmic fluidity.
The band dips into that style they love so much during "Uptown" and "Bow Down" which recall slinky mid 70's Meters at their greasiest. Lots of friends join the party as well as Dan Oestreicher's saxophone and Gregory Warner's' trumpet blow wonderfully on "Firewater" while percussionists Weedie Braimah and Mike Dillon pop up on almost every track helping the beats bounce along especially on the hip hop flavored bump of "Second Line Girl"

The band shifts gears for the pop inspired "Love In Your Heart" with Anjelika Jelly Joseph taking over lead vocals and it is one of the only missteps on the record; a fine tune that is just wholly out of place among the rhythmic offerings. A much better deviation is the groups voodoo take on "Masters of War" with Alvin Youngblood Hart on lead vocals.

Closing with the percussive chant "Shallow Water" Cha Wa's My People displays their Mardi Gras Indian roots, successfully continuing the tradition for a new generation to discover.
______________________________________________