Dwayne Dopsie and The Zydeco Hellraisers
Set Me Free
***and1/2 out of *****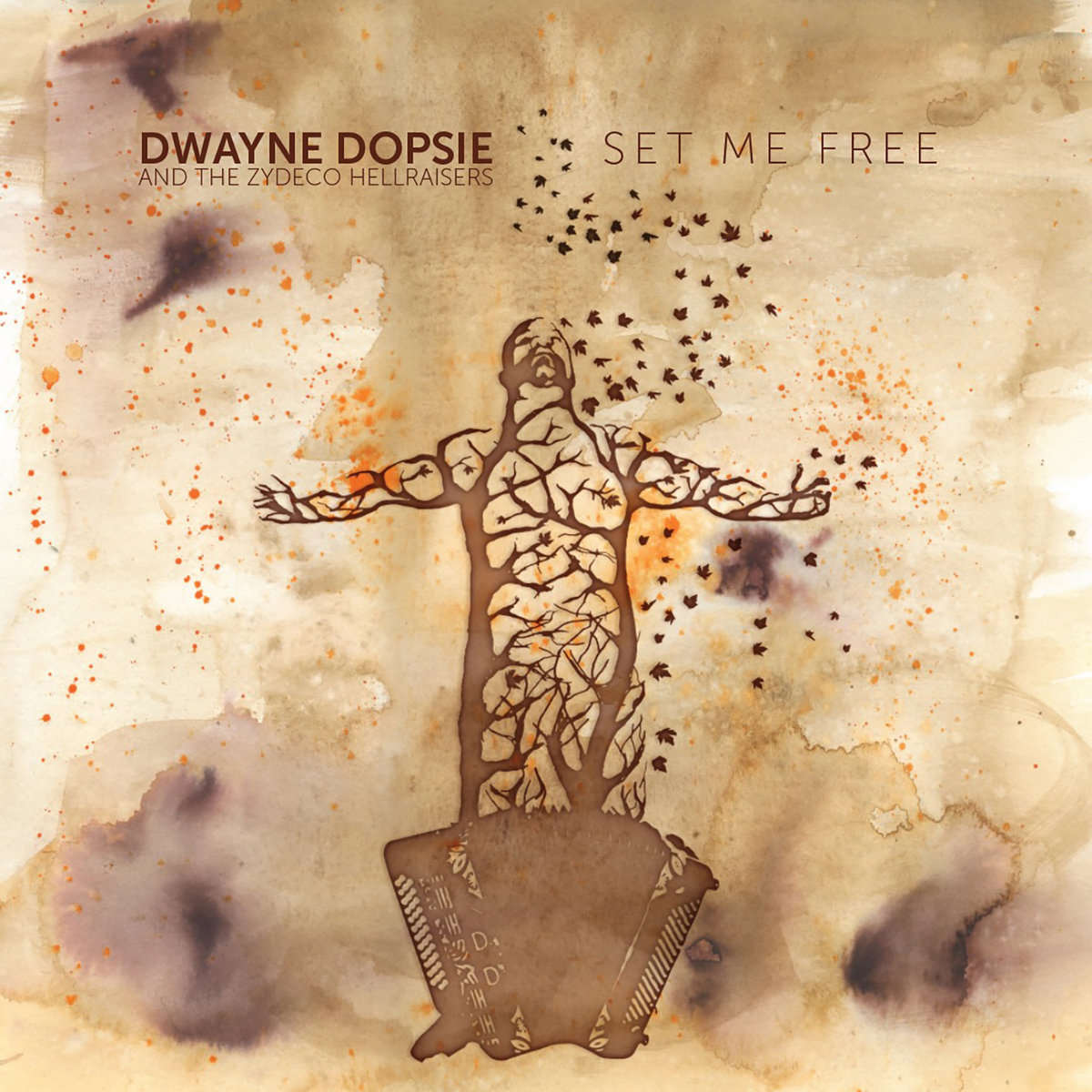 Hailing from one of the most influential Zydeco families Dwayne Dopsie has injected some blues and soul into the zydeco sound for his eleventh album
Set Me Free
. Dopsie is a dynamo on the accordion and vocals while The Zydeco Hellraisers keep the beat moving with down home feeling.
Kicking off with the traditional sounding stomp and sway of "Take It Higher" the players throwdown and shake it as Paul Lafleur on washboard; guitarist Brandon David; Tim McFatter on saxophone; bassist Dion Pierre; and Kevin Minor on drums get the party started. The title track takes a cue from "Beast of Burden" by The Rolling Stones as the band update the sashay and sway with some Louisiana seasoning before Dopsie adds his own twist to the hip shake with "Shake Shake Shake".
A pumping blues number gets cooking with "My Sweet Chaitanya", the aptly titled "DD's Zydeco Two Step" finds Dopsie flying around the accordion and singing in Louisiana French while "Lafayette Boogie" instantly brings a smile to any listeners face. "I Give It To You" is an fast, upbeat jaunt and a showcase for McFatter's saxophone while the shuffling "Talk To Me" focuses on the washboard and percussion from Lafleur and Minor.
The slow blues cover of Guitar Slims "The Things I Used To Do" is a family affair with Dwayne's brothers Tiger, Anthony and Rockin' Dopsie Jr. onboard while the bouncing "No Body's Gonna Love Me" is a showcase for Dwayne's accordion work; on an album full of impressive musical outings from the accordion genius this tune shines bright.
The overall best of the collection though is "Louisiana Girl" which finds Erica Fox jumping on board to help the track along in winning soulful fashion. The whole band is clicking however, from the ever pumping accordion to Pierre's bubbling bass and David's ripping guitar solo; a definite album highlight.
Set Me Free closes with the biographical "Have Those Days Again" as Dwayne Dopsie and The Zydeco Hellraisers continue to craft zydeco music in the original spirit while incorporating, blues, gospel, soul, rock and roll, bringing the Louisiana based genre to a wide audience.
___________________________