Some thoughts on a RtBE Personal Favorite...
While Run-DMC and the Beastie Boys introduced me to hip-hop in the mid 80's, PE took my love for the genre to a whole new level. Part of it was that they were fellow Long Islander's but the larger part is the music. The outfits insane beats, Chucks fierce style/message and Flav's breaking up the heaviness with some levity.
Their
first album
I missed in '87, but went back and found it later while
It Takes a Nation of Millions to Hold Us Back
and
Fear of A Black Planet
I was into instantly when they were released and are stone cold classics. However when we discuss the band a lot of friends seem to not rate
Apocalypse
as high. From the day we bought it, exactly 30 years ago, until today
RtBE
feels it holds up with the best the group has ever produced.
What is even more impressive is finding out years later that the original beats and production was stolen and the band had to scramble to create the final album; if this is Public Enemy's B game, what would the original have sounded like?! The Bomb Squad were on such a run it is insane during the late 80's and early 90's.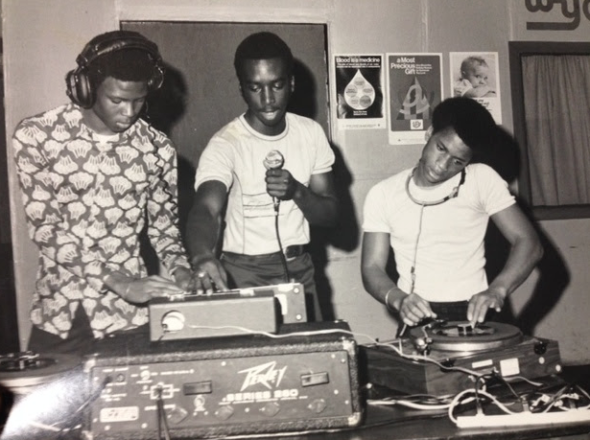 From the opening psychotic siren blaring "Lost At Birth" the beats just hit hard-harder-hardest as the ripping tunes keep on coming. "Can't Truss It" goes on longer and gets better as it progresses, a rare feat in hip hop. Flava gets his anger out on "I Don't Wanna Be Called Yo Niga" while the political gets violent with "By The Time I Get To Arizona" as the racist Governor Evan Mecham deserved all the hatred this song targeted at him.
The first half of the album is all banging, while the second half keeps the pressure on, only deflating slightly. "Move!" (featuring Sister Souljah) and "1 Million Bottlebags" are both intense, but the hardest the band ever let rip was "Shut'em Down" a brutally heavy beat with a defiant Chuck D leading the vocal charge. The album also ends with a metal version of their classic "Bring Tha Noize" with Anthrax, giving the original a run for its money.
While the band would never reach these heights again, who could expect them too? Very few bands have a four album run this chock full of goodness in any genre, since popular music took this form. Perhaps the Stones and Beatles, but the list is short, and PE belong on the Mount Rushmore of hip-hop with Apocalypse 91 right among their all-time best.