Fugitive
Maniac EP
***and1/2 out of *****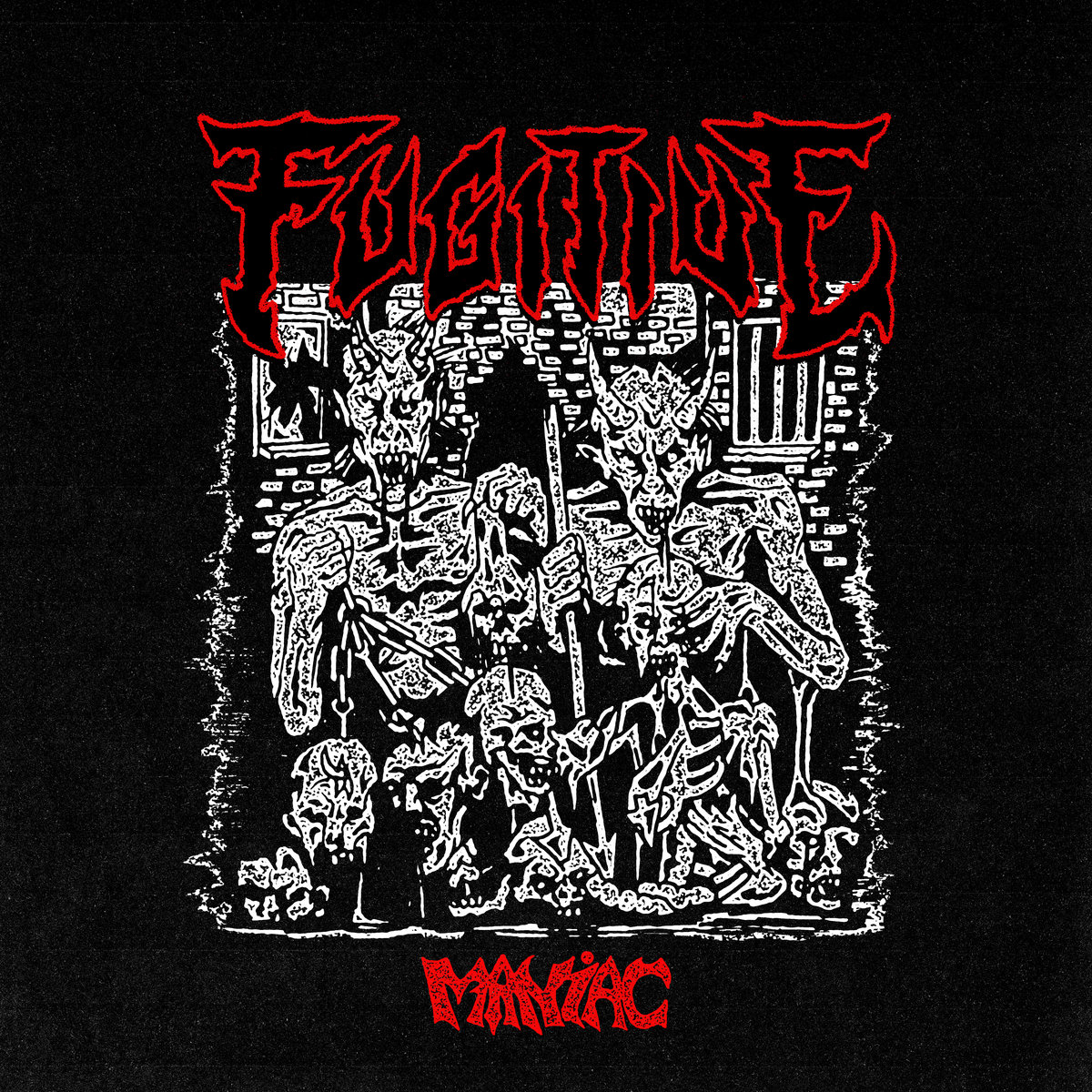 With the
passing of lead singer
Riley Gale, the fast rising metal band
Power Trip's
future is unclear, and
Fugitive
is the first new offering to come out from the Power Trip camp as guitarist Blake Ibanez fronts the project. Also containing members of
Creeping Death
and
Skourge
the five piece's debut offering is a fierce EP titled
Maniac
.
The group, Ibanez - Guitar, Seth Gilmore - Vocals, Victor Gutierrez - Guitar, Andy Messer - Bass, Lincoln Mullins - Drums, play in the same metal/punk/thrash that burns out buildings as the players main bands. The riffs screech, the bass rumbles and the drums pound heavy on each of the five songs delivered here.
The slow and foreboding groove of "The Javelin" works as an excellent opening piece with guttural grunts and chugging guitars crashing into the EP's title track. The kicked up thrash metal delivers big solos and lyrics about "Running from the demons" before a gloriously smoking guitar solo splashes fourth.
The head banging kicks up around distorted vocals and more fret board searing solos on "Hell's Half Acre" which gets trounced all over by Mullins pounding drums. The frantic Motorhead inspired "Neutralized" adds a splash of punk into the mix but it is the finale where things get interesting. The band slows down on "Raise The Dead", a mid-tempo shout along that clearly has arena level intensity and ambitions, delivering mainstream metal delights.
Fugitive's first offering is a fantastic blast of heavy tunes that fans of the genre should eat up as the group manages both technical fireworks and ear catching metallic hooks to deliver a winner with Maniac.
________________