Basher
Doubles
***and1/2 out of *****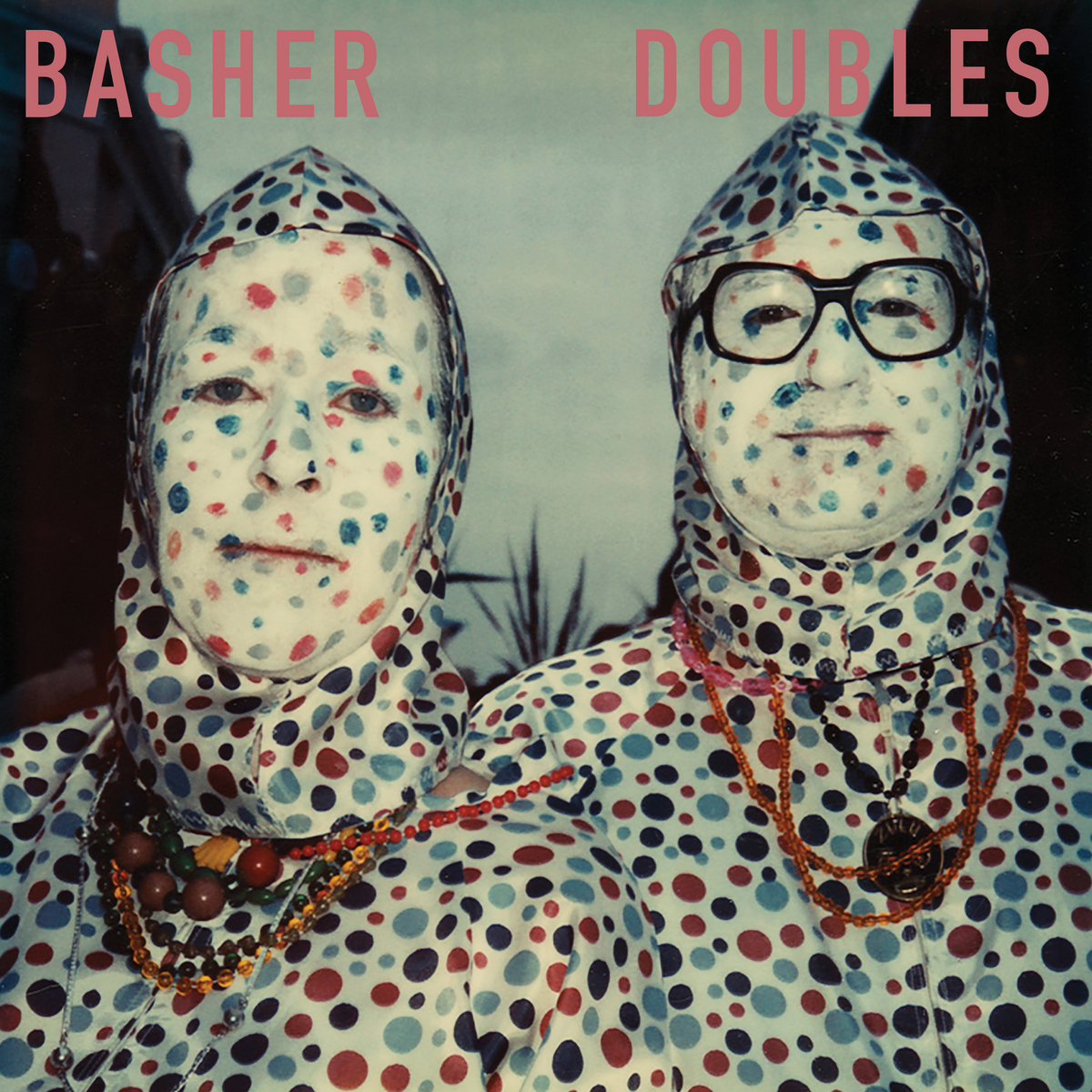 The second album form the New Orleans jazz outfit Basher raises the stakes as the "free jazz party band" live up to that moniker, while increasing the instrumentation on Doubles, a solid slice of sound.
Band leader Byron Asher has made his bones in contemporary jazz as a composer and saxophonist and while not all of that influence is left behind, the newest effort from this band is much more mainstream.
Bringing in more musicians for this go around, (Asher, tenor saxophone, Aurora Nealand, alto saxophone, Daniel Meinecke, synthesizers, Brad Webb, drums, Zach Rhea, drums) the group lives up the albums title by doubling sax's, drums, and at times keys/synths, while also giving a nod to the Trinidadian street food by the same name.
The album also doubles back between the avant-garde and the more straight ahead jams. It opens with the squanking "Diana" before the first major highlight "Primetime A Go-Go". The tune is led by the drums with a building intensity as the sax from Nealand and Asher solo around, and with, each other to crescendo. Things go back to squeaky free jazz on "Artemis" before layers of synth, smooth sax and groovy drumming ease out during "Claptrap Clapback".
The laid back softer sax colors "Ponchatoula", which is weeping under a pretty surface as percussion sounds like rain, nailing the pain and hurt under the party surface of New Orleans, really bringing their home city to life through the music. Another must hear is "Step Pyramid" which uses digital beats and synths before exploding into a bright, swirling sax climax in winning fashion.
The more experimental offerings such as "Bacchus" and "Zephyr" don't really add much to the overall sound and drag a bit, but better offerings like the funky laser/synth drum break banger "Carnival 2019" should be sampled by an adventurous producer for hip hop efforts. "Borealis" is the best of the non-grooving tunes with chaotic layers of multiple sax leading to a frenzy while album closer "Refinery Skies" cools things down with swelling, soothing, and yearning delivery.
Basher mixes the experimental with the dancefloor ready in New Orleans jazz fashion, touching on both the pain and party, throughout Doubles, delivering the tasty treats all night long.
_____________________