Mindforce
New Lords
***and1/2 out of *****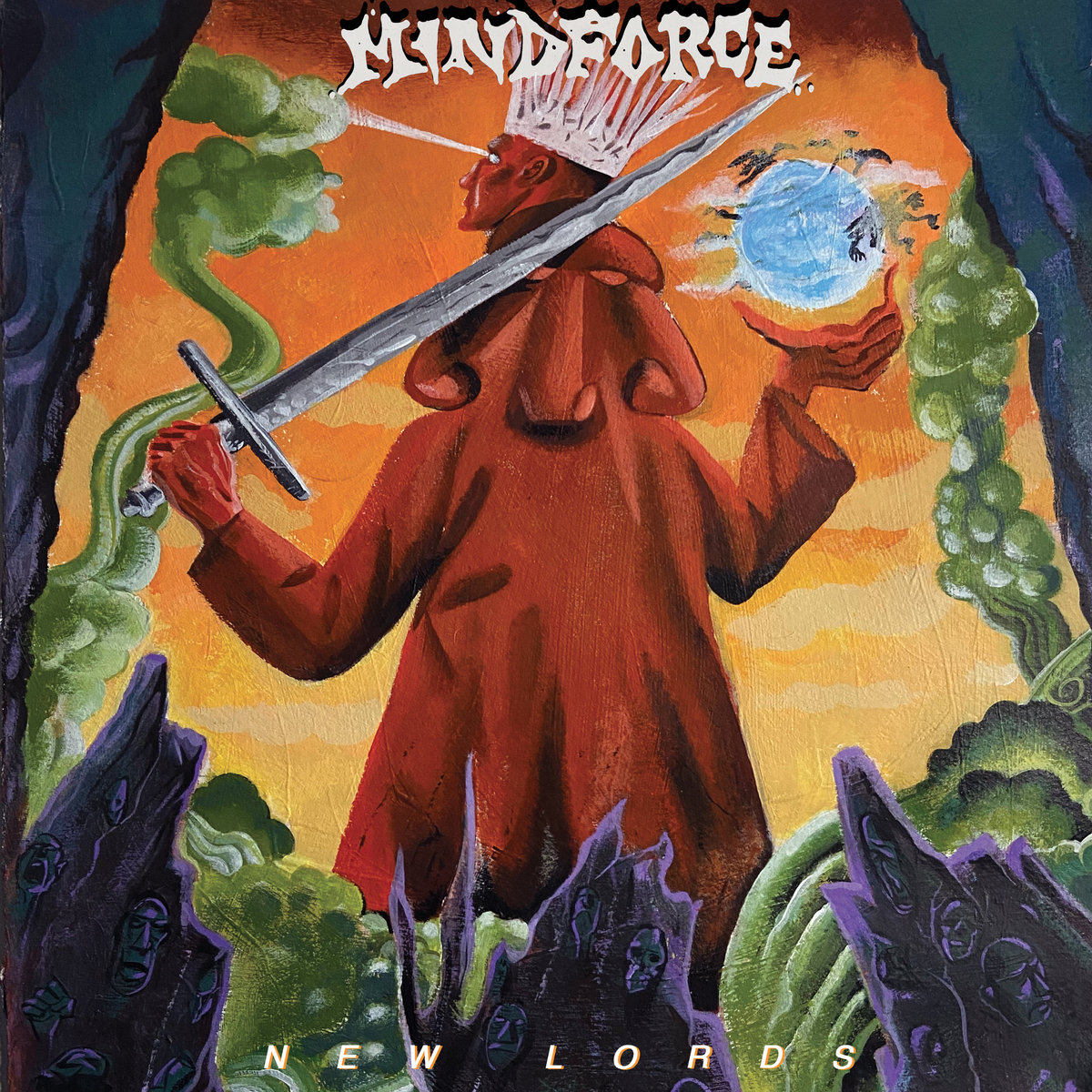 The Poughkeepsie, NY based Mindforce's most recent album is a throwback, a straight ahead hardcore record in the best way possible, as New Lords slams and bangs with that head cranking, spin kicking, mosh pit fury.
Reminiscent of mid-90's Upstate New York Hardcore acts like Withstand, All Out War and One King Down as well as NYC bands like Leeway and Merauder, Mindforce (Jay-vocals, Mike-guitar, Nick-bass and Donny-drums) deliver the goods in that no frills, heavy influenced fashion.

No notes are wasted as the group instantly fills up the pit with the screeching groove metal of the powerful title track; one can almost see the stage divers flying and fists twirling. The chanting chorus is infectious before the group moves onto the slamming "Survival Is Vengeance", each song gets in and out with the quickness, never overstaying.
Evil guitar riffs signal "Words Fail" with head banging power and shout along lyrics while "When Instant Lasts" is an album highlight with skittering guitars, angst ridden lyrics and a hugely crushing groove. The speed and thrash are pumped up for "All Facts", the galloping "Outcasts of the Empire" and the chugging "Goliath and the Runt".
The brief album ends with the ferocious guitar instrumental "Street Slayer" and a twist as the finale "Rotten" expands on the Mindforce's hardcore base to reach for more arena metal like riffs and song structure. At three and half minutes it is hardly an epic, but surrounded by more blast beat ready brief explosions, "Rotten" adds an extra dimension to the band.
An exhilarating hardcore record that never apologizes for what it is, New Lords puts Mindforce squarely on the map as a powerful entity to be reckoned with.
______________________________