Joshua Redman Brad Mehldau Christian McBride Brian Blade
LongGone
***and1/2 out of *****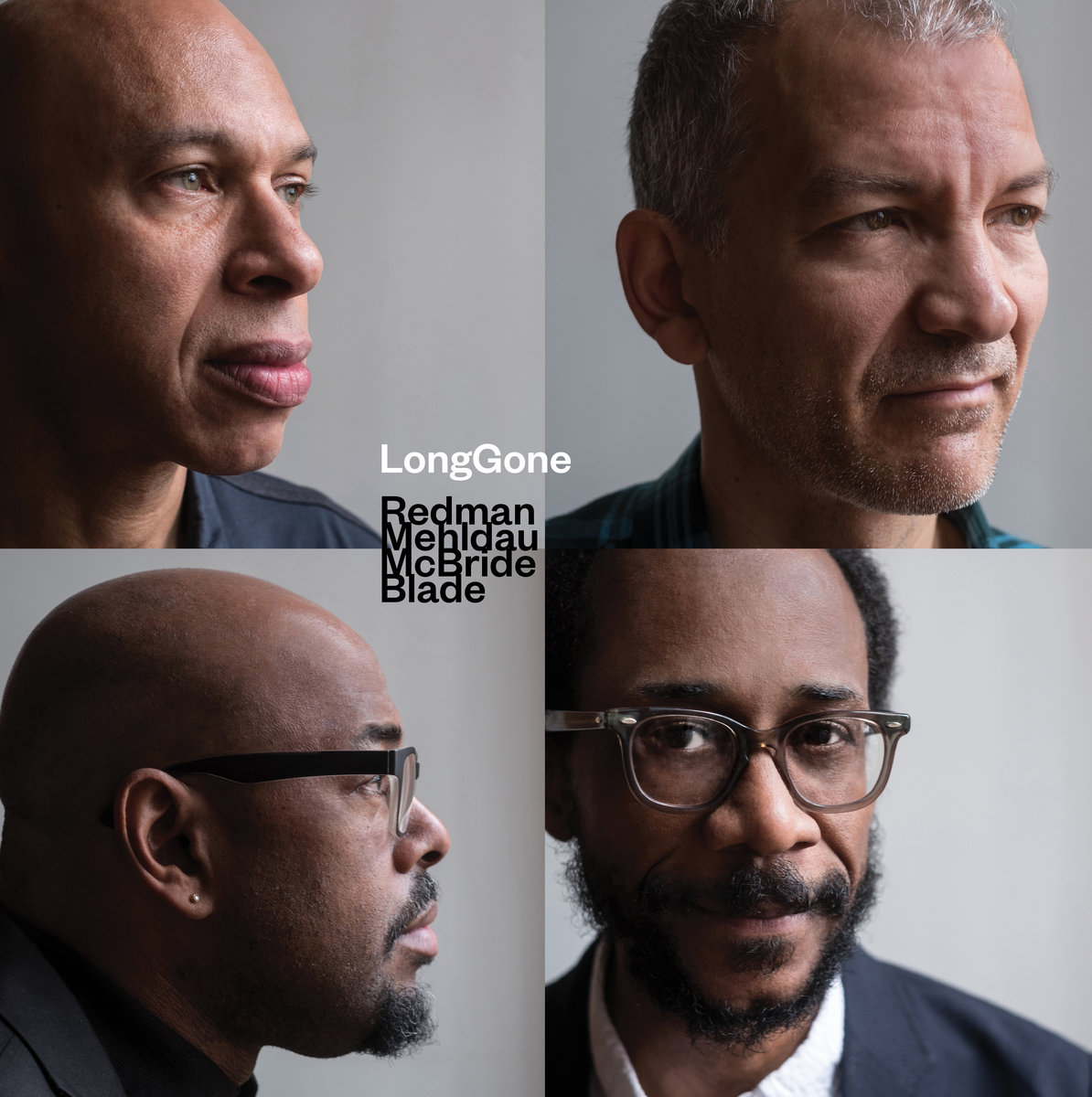 Back in 2020 the original members of the
Joshua Redman Quartet
surprisingly reunited for the strong
RoundAgain
. Now the quartet follows up that reunion album with
LongGone
, featuring more of the same high level jazz interplay from the esteemed collective.
Each member, Joshua Redman (saxophone), Brad Mehldau (piano), Christian McBride (bass), and Brian Blade (drums) have become icons in the jazz world since the quartet's early days and that confidence and charm seeps from every note here. The opening title track (with a space) is pure 'throw it back to the heyday of bop' goodness. Smooth sax work from Redman sets the tone as the easy flowing sounds shift midway to a walking bass line and piano focus before more smooth sax closes.
"Disco Ears" is an upbeat winner that features support work from Mehldau and solos from Redman, but is a true show case for Blade's fantastic drumming and McBride's bass runs as the rhythm section dominates in positive fashion; an album highlight.
While the group are no longer known as the Joshua Redman Quartet, Redman does write all of the efforts and the slow burning "Statuesque" is a showcase for his emotional phrasing. "Kite Song" flutters around as Redman blows, Blades wonders and Mehldau plays, but never really sinks in and along with the fairly straight ahead "Ship To Shore" feels as if the group is slowly running out of steam. That is until the closer "Rejoice (Live)" arrives.
Perhaps it is the live setting or the groups familiarity with the material but the almost thirteen minute closer is a powerful statement and reason enough to check out this album. Blades is his dynamic self, Redman keeps the smooth playing flowing and McBride holds it all down but it is Mehldau who really shines, with inventive runs, cool accents and piano leads that seem to be pushing the band. The tempo continues to gain steam as the track rises with Blades percussion magnetic while Redman increases his note output as the dynamic Mehldau continues to shine brighter than any other time on the album. The band seems ready to shoot off yet again but they wrap it up mixing smooth and energetic notes to close a powerful tune; must hear.
The finale is a winner and even during the records least exciting moments LongGone is never a let down, just solid bop influenced acoustic jazz that moves along in time tested tradition The quartet of Joshua Redman Brad Mehldau Christian McBride Brian Blade continue to make engaging sounds together on LongGone.
________________________