Sun Ra
Prophet
*1/2 out of *****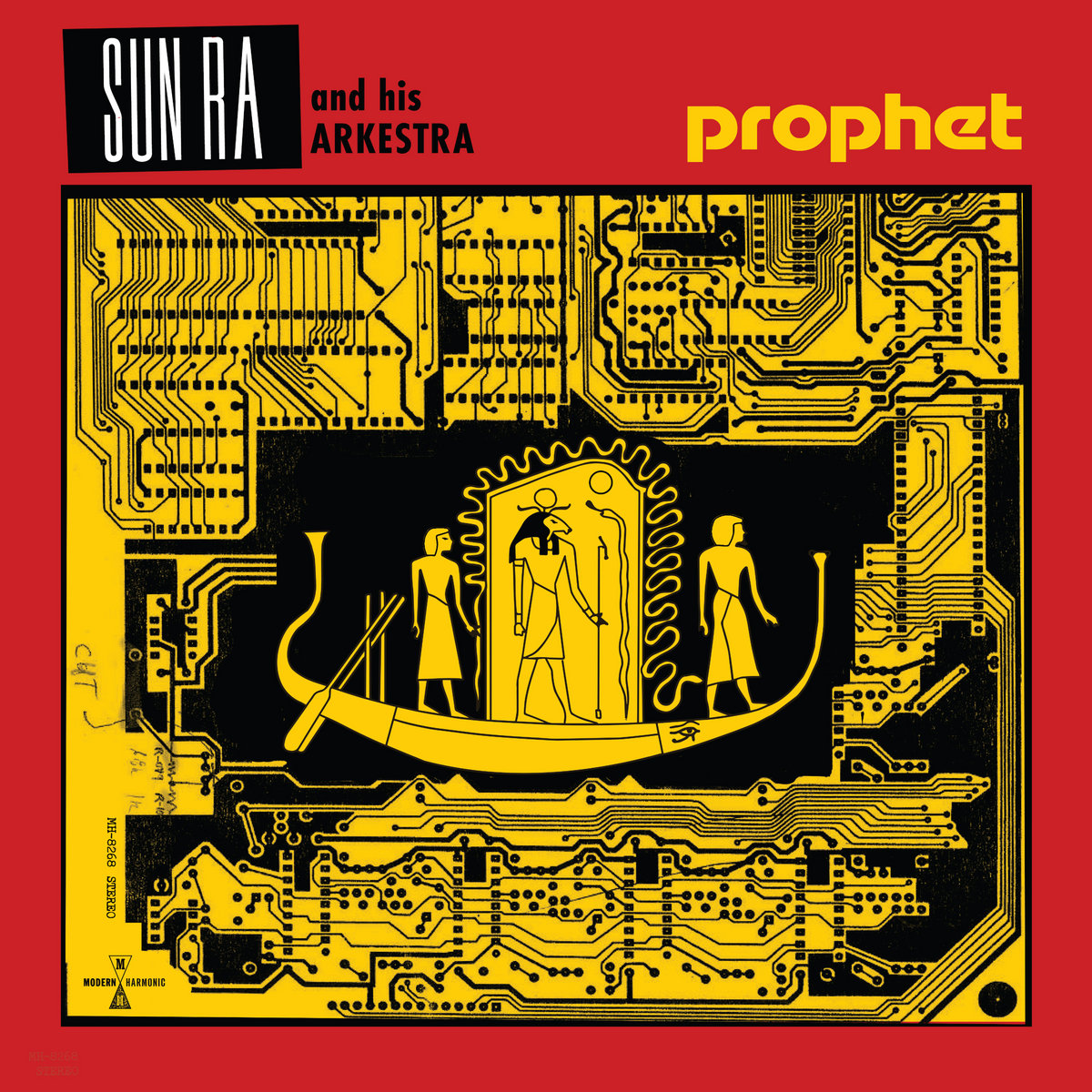 The newest release from
Sun Ra and his Arkestra
is titled
Prophet
and captures the first time that the legendary artist and band leader encountered a
Prophet VS
back in August 1986 in a Boston studio. That VS stands for Vector Synthesizer, and in 1986 was brand new, giving Sun Ra a world of sounds at his fingertips as he experienced the synth for the first (and perhaps only) time. Unfortunately, this release sounds like a practice session rather than an artist quickly adapting to new gear.
Opening with digital bleeps, blasts and ominous percussive crashes the album starts with "Prophet" which literally sounds like the first time Sun Ra ever touched the device and is figuring out how it works. Twinkling sci-fi sounds float out and develop into a space-scape with asteroid bursts every few minutes until the halfway mark. around the eight and half minute mark the song shifts into solo lounge-like organ work before closing with some harpsichord inspired run.
After the quick drum break of "Infinity Excursion" by James Jackson (which has a much more imaginative title than actual music), the effort "The Prophet At Play" brings in more of the Arkestra. The track is pure chaos to start, percussion on all different levels, squawking horns and more as the sounds all ramp up and go nuts; the best track here.
"The Prophet Returns" finds Sun Ra solo again for the most part with chimes, clocks, organ and vibe sounds to start, as if he is testing out different features, to the point of including infuriating whining sirens before running up and down scales. Around six minutes the sci-fi tendencies rise up again, warbling around the edges until the drums arrive to round out things. Horns end the effort but arrive to late to make much of an impact.
The two final tracks feel like actual practice sessions recorded and released as voices are heard setting up the room before the music starts on the slow rolling "They Plan To Leave" which features vocalist June Tyson in rough shape. Closer "They'll Come Back" is closest to a completed track but Tyson must not have been feeling well during this August session in Boston because her voice is totally shot.
Prophet is only for completists of Sun Ra and his Arkestra, the majority of listeners would need something more to grasp on to from the enigmatic bandleader to really enjoy. Cool for what it is, a historic document and capturing of a day in the studio from a legend with a new toy, but little else and probably shouldn't have been officially released.
_________________