Ezra Furman
All Of Us Flames
*** out of *****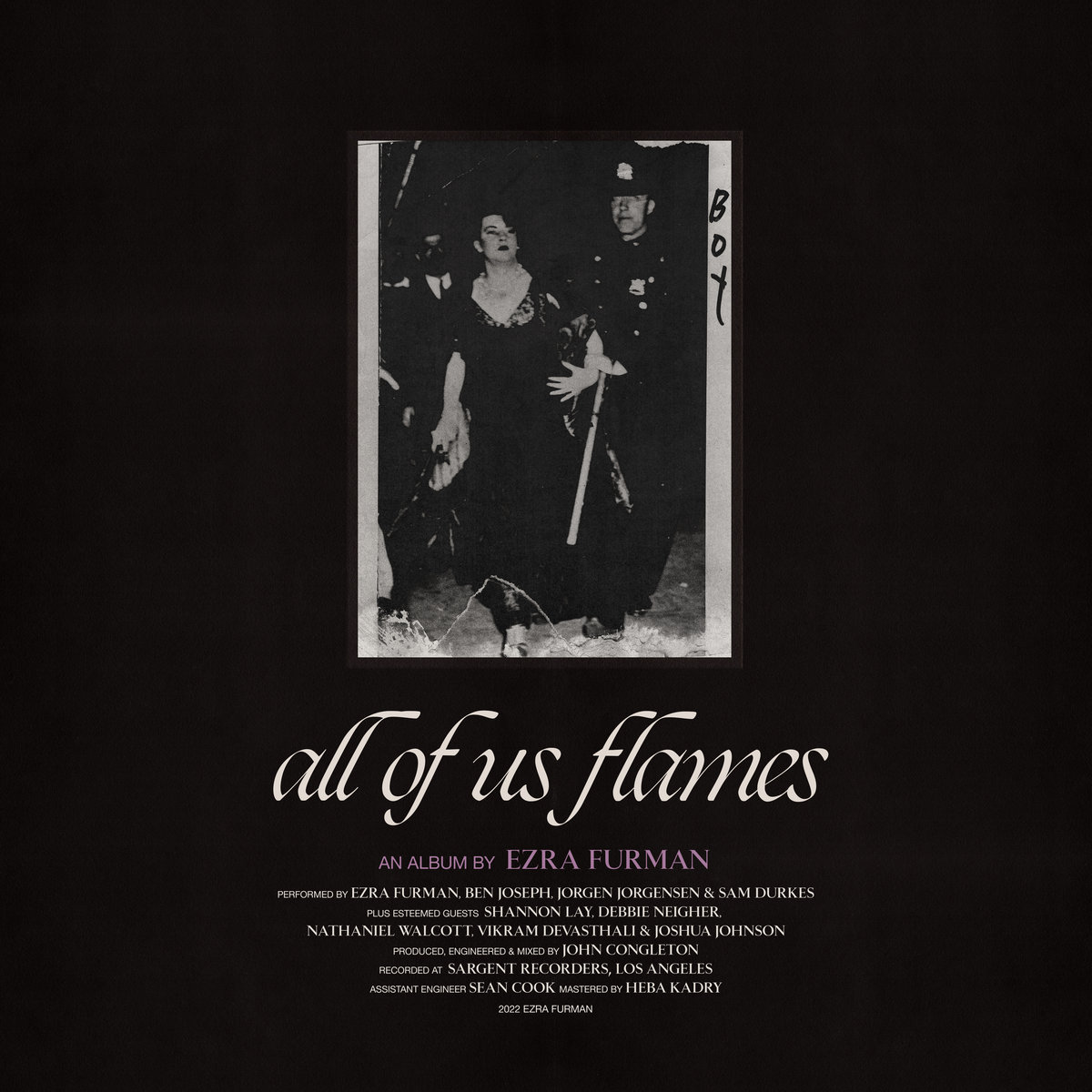 On the slowly building opening track "Train Comes Through" Ezra Furman details/compares/contrasts her Judaism and her journey as a Trans woman in historic and dramatic fashion. This may seem like overwhelming lyrical topics to some, but for Furman who is in training to become a rabbi it all second nature resulting in a fantastic ride. All Of Us Flames is filled with lots of these big lyrics, big music and big ideas and a sense of rock and roll passion.
Working with producer John Congleton, Furman pushes and pull in various directions expanding her rock and roll/folk punk sound in multiple ways. The marching "Throne" pulls from Bob Dylan's mid-sixties, thin wild mercury sound, while tense dramatic pulsing of "Forever In Sunset" has a Bruce Springsteen feel to the proceedings.
The organ propelled and overly dramatic "Dressed In Black" recalls Furman's love of Doo-wop which she has explored in the past while the piano and pulsing return for "Book Of Our Names" which yearns for remembrance around rising exultation. Less successfully yearning is the pulsing combo of "Point Me Toward The Real" and "Lilac and Black" along with the distorted poetic experiment of "Ally Sheedy In the Breakfast Club" dragging the middle of the album down a bit.
At times Furman sounds like a modern Lou Reed with a conflicted tight poetic vocal such as on the excellent outsider anthem "Temple From Broken Dreams" while "Poor Girl A Long Way From Heaven" brings back some rising positive energy and spiritual awakenings. The dreamy "I Saw The Truth Undressing" floats along supported by layers of sounds, a big beat, and background vocals while album closer "Come Close" recounts anonymous sexual encounters with grace and honesty.
Ezra Furman's journey through song, spiritualty, sexuality, gender, and life in general continues to evolve on the many layered All Of Us Flames.