Rhiannon Giddens with Francesco Turrisi
They're Calling Me Home
*** out of *****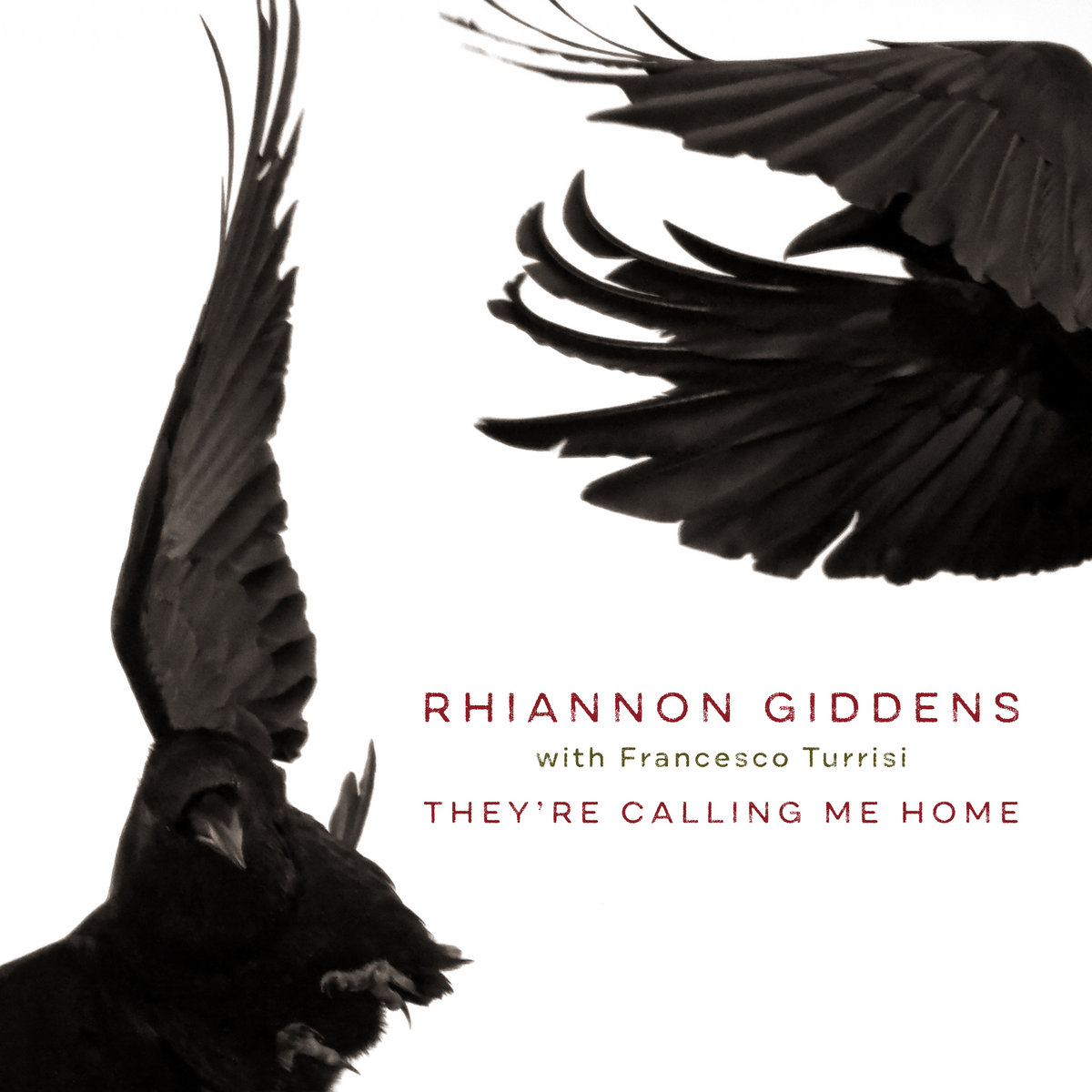 Rhiannon Giddens
affinity for songs of long ago has been well documented. From her work with
The Carolina Chocolate Drops
, to
Our Native Daughters
and beyond, she has breathed new life into long lost numbers and reinvented classic offerings. She continues down that same path with
They're Calling Me Home
, her second with multi-instrumentalist
Francesco Turrisi
.
By nature and design these songs are fairly stripped down with Giddens voice being the focal point as the two artists were separately isolating in Ireland during Covid lock-downs and looked to songs that reminded them of their home lands (North Carolina for Giddens and Italy for Turrisi). Giddens voice is glorious throughout, but the minimal instrumentation can leave to some odd choices as on the buzzing opening title track, a surprisingly bland start to the record.
Things pick up with fiddle and percussion for "Avalon" while Giddens shows off singing expertly in Italian for "Si Dolce e Tormento". The spiritual "I Shall Not Be Moved" contains minimal strumming, pump organ and some over singing from Rhiannon, as if working where other instruments would normally fill in.
The best results here are on "Waterbound" where a fuller sound of light drums, soothing violin and plucked guitars craft a base for Giddens to lament not being in her homeland. The island of her and Turrisi's lockdown displays some influence as the fife and guitar give "Bully for You" Irish flair and the hand drum percussion and backing vocals of "O'Death" deliver a gospel spiritual vibe to the old song.
Turrisi gives vocals a shot on the ominous Italian lullaby "Nenna Nenna" while Giddens experiments with a hummed version of "Amazing Grace" around more buzzing below to wrap up They're Calling Me Home. The project was meant as a way to connect with a home far away and feel comfortable during times of great uncertainty and fear. You return to what you know and for Giddens returning to these century old songs delivers warmth and comfort in trying times for all who hear her voice.
___________________________