Another year is finishing up and @RockBodElec wouldn't be a proper music site if we didn't end the year with a "Best Of" list, so RtBE presents 2021's Favorite Albums Part 2 (Numbers 10-6):
In the instance that
RtBE
has reviewed the album, either on this site or elsewhere, we will link to that review and just give a quick summation; click on the name/title and you can read our full opinion.
RtBE
worked with the
Glide Team to give input on their Top 20
so you can expect some overlap if you already have seen that list.
Again the focus here is on full albums, not singles, but long playing releases you can slap on and listen all the way through. We know these are a dying breed, but it still is the way we consume music, no shuffle, Spotify or singles for us.
This begins our top ten and we will wrap it up tomorrow. You can find
our list of 'just misses' and let downs here
.
Like all of our lists or 'best of' roundups, these are meant to start conversations not end them...
Since we started doing these lists back in 2009, there has never been a year where the gap from our just misses selections and the number one album has been so close. All of these records are worth your time and money.

The NYC based rock band was clearly influenced by another NYC based rock band a few decades removed as
Sympathy For Life
is the most dance-rock album Parquet Courts have produced and delivers a clear
Talking Heads
in their prime vibe. It is also
RtBE's
favorite release of theirs as glimmers of hope mix with their angular sound as great rhythms bounce throughout while still delivering a punky edge.
Tamara Lindeman and crew delivered a break through album with Ignorance. Her pop leanings and a great rhythm section propel the songs forward. Tension/release, gorgeous vocals, bumping beats, all work together. Call it folk-pop, call it a call to action on climate change, call it whatever, it is simply a great listen.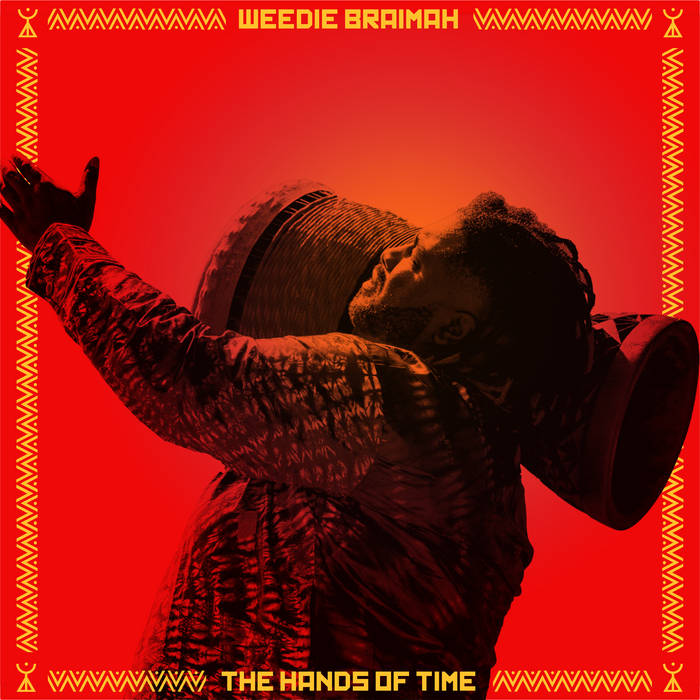 RtBE's
favorite jazz record of 2021 is
The Hands of Time
from Weedie Braimah. Weedie, his band,
Christian Scott aTunde
and everyone involved do a great job of mixing up new/old sounds. They craft a solid, long record that dips into hip hop, soul, funk, r&b, all the while delivering exciting jazz in a vibrant form. An album that rewards with multiple spins.
The second album from the London based hardcore punks broadens their musical scope with glam and folk rock influences as
The Mutt's Nuts
goes above and beyond their great debut
Speed Kills
. By allowing ballads and arena rockers to sit side by side with punk blasts of aggression the group shows it has a lot to offer listeners beyond the punk/hardcore subgenre.
The rumbling alt-rock trio returned from the pandemic with more of their soaring guitar based rock and roll. This go around the group seemed poised to play a bit brighter and more with more psychedelia than
previous more punkish
offerings. A bright slice of heavy, spacey rock with strong songs tossed in (Barlow's "Garden" is a standout and one of the best songs he has ever written) Dino Jr. just continues to pump out solid records.
There is our ten through six arbitrary rankings, and five to one arrives tomorrow. We mentioned it before but there really is very little separating any of these albums...enjoy them all.