Christone "Kingfish" Ingram
662
**** out of *****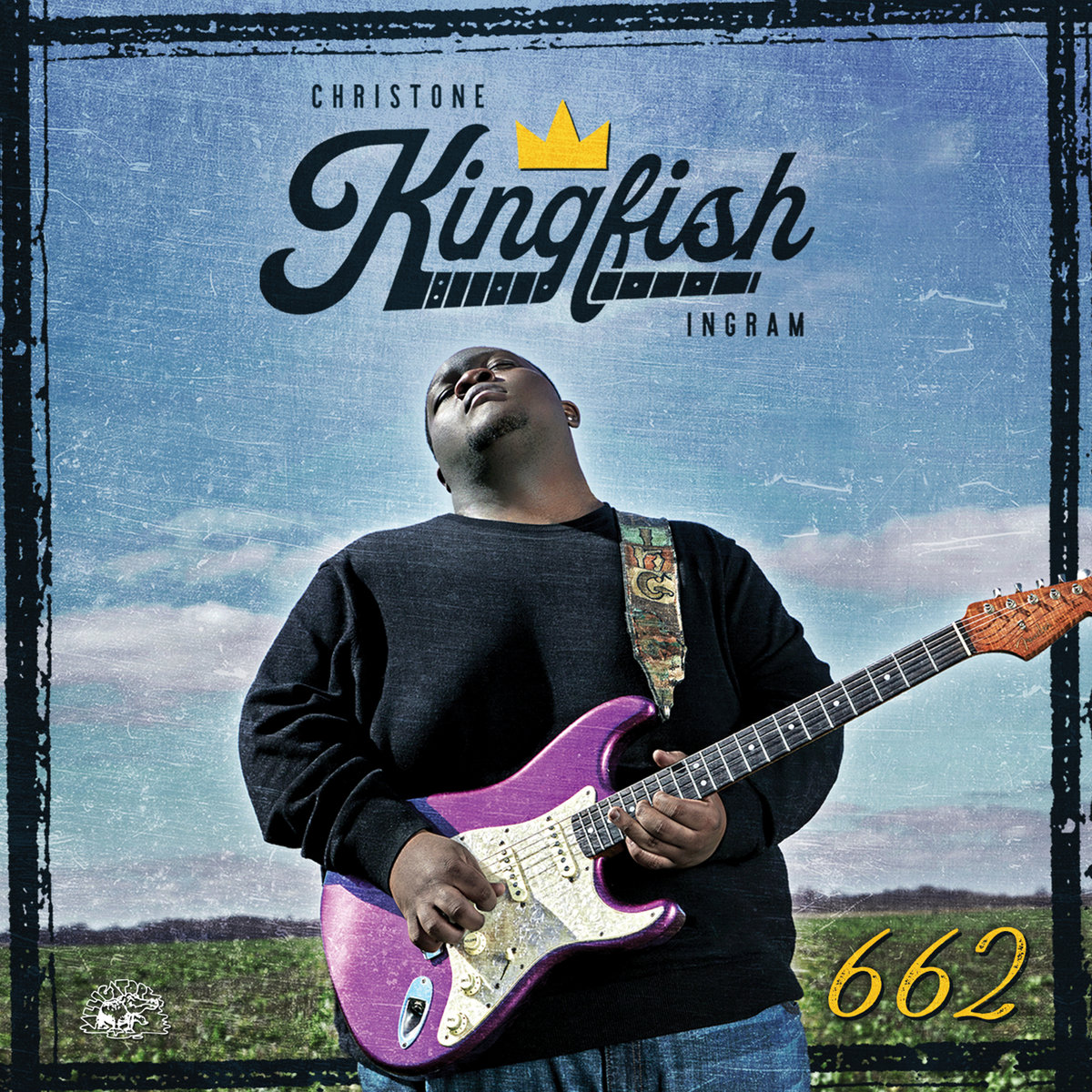 The young blues phenom Christone "Kingfish" Ingram has delivered the rocking goods with his sophomore release 662.
The follow up to his
excellent 2019
full length debut,
662
opens up the singer/song writer/guitar slingers sound even wider, while remaining firmly rooted in his southern blues style. His direct mentions to his home on the title track and the rolling "Something In The Dirt" or to the history of his sound on the strutting funky "Too Young To Remember" show off Ingram's stout songwriting talents. He takes the blues direct feeling and continues the no frills approach while putting his own spin and worldview into the genre like the best before him.
His turn of phrase on album highlight and future theme song "She Calls Me Kingfish" is smile inducing while the smoother heart broken picking of "You're Already Gone" and the horn accented "That's All It Takes" both cool things down with a delicate blues touch. Things ramp up with fierce electric guitar work on the jumping "My Bad", the stomping riffs of "Long Distance Woman" and dynamite dripping solo of "Your Time Is Gonna Come" as Ingram proves he is at the top of his six string game and can hold his own with the best of them.
The most unique offering is also the most powerful as "Another Life Goes By" tackles today's biggest societal problem working as Ingram's plea to stop the racial violence and bigotry in this country. The tune subs out drums for a programmed beat while keeping his guitar solos understated to focus on his singing and the message of his emotional lyrics; this is an avenue Kingfish should continue to explore.
On his
highly rated debut
Kingfish performed a duet with
Buddy Guy
, a kindred spirit who has blazed an electric blues path for the protege to follow along. With
662
Ingram has cemented his own foundation with a supremely solid collection of heavy blues rockers that cook with energy and wisdom beyond the young artists years.
______________________________________