We kick off our Year in Review section of 2021 with the first feature in the Best of... area, Album Art. Like in years past we will be choosing our favorite albums of the year, a few that were underwhelming and our favorite live shows, all posted in the next few days.
Today we are starting out by judging books (records) by their covers (vinyl sleeves, jackets, digital pics, etc) with the Best Album Art Work of 2021.
The biggest gripe
RtBE
has with digital music is not the quality (that has been massively improved) nor the disposal nature of it (still a problem, but whatever), it is the lack of amazing album covers and art work.
Sure there may be great album art out there but seeing it on a screen, in iTunes or elsewhere is nothing compared to holding an LP cover or even a CD booklet with pages of lyrics, pictures etc. Thankfully the rise of vinyl is helping this dilemma but it is still not enough. The hours we spent staring, actually holding, examining tons of covers while listening to music can't be adequately recorded, it added new dimensions to the sounds. You were connected to album in a more physical way; things were deeper, more evocative...Anyways...
Here are our favorite album covers in no particular order, except the last one, which was our favorite of the year.
Tash Sultana - Terra Firma
Usually albums make this list when the music really matches the cover art, this is NOT the case with Terra Firma, Sultana went for a new-jack swing sound, but the art looks like it could be on the side of van and we dig it.
Menahan Street Band - The Exciting Sounds of Menahan Street Band
Uh oh...more snakes!!! A pretty cool picture for a pretty cool album. Don't worry they won't all be snakes like they were all
skulls back in 2018...
George Porter Jr. & Runnin' Pardners - Crying For Hope
Porter has a mix of hippy, spiritual, voodoo and cool, for an album cover, just like the man himself... and his music on this record.
Grateful Dead - Fox Theatre, St. Louis, MO 12-10-71
Speaking of hippy spiritual, here are the original purveyors themselves. Enchanting cover art on this archival release.
My Morning Jacket - My Morning Jacket
Staying in the jamband/hippy vein, the album art for MMJ's self titled release match the trippy tunes on the record.
Neil Young & Crazy Horse - Way Down In The Rust Bucket
Maybe it is because we bought the vinyl box of this release, but this art really pops. The gorgeous colors and design just works so well and it almost topped the list this year, but we liked one album's art work a bit more...
Favorite Album Art of 2021:
Mdou Moctar - Afrique Victime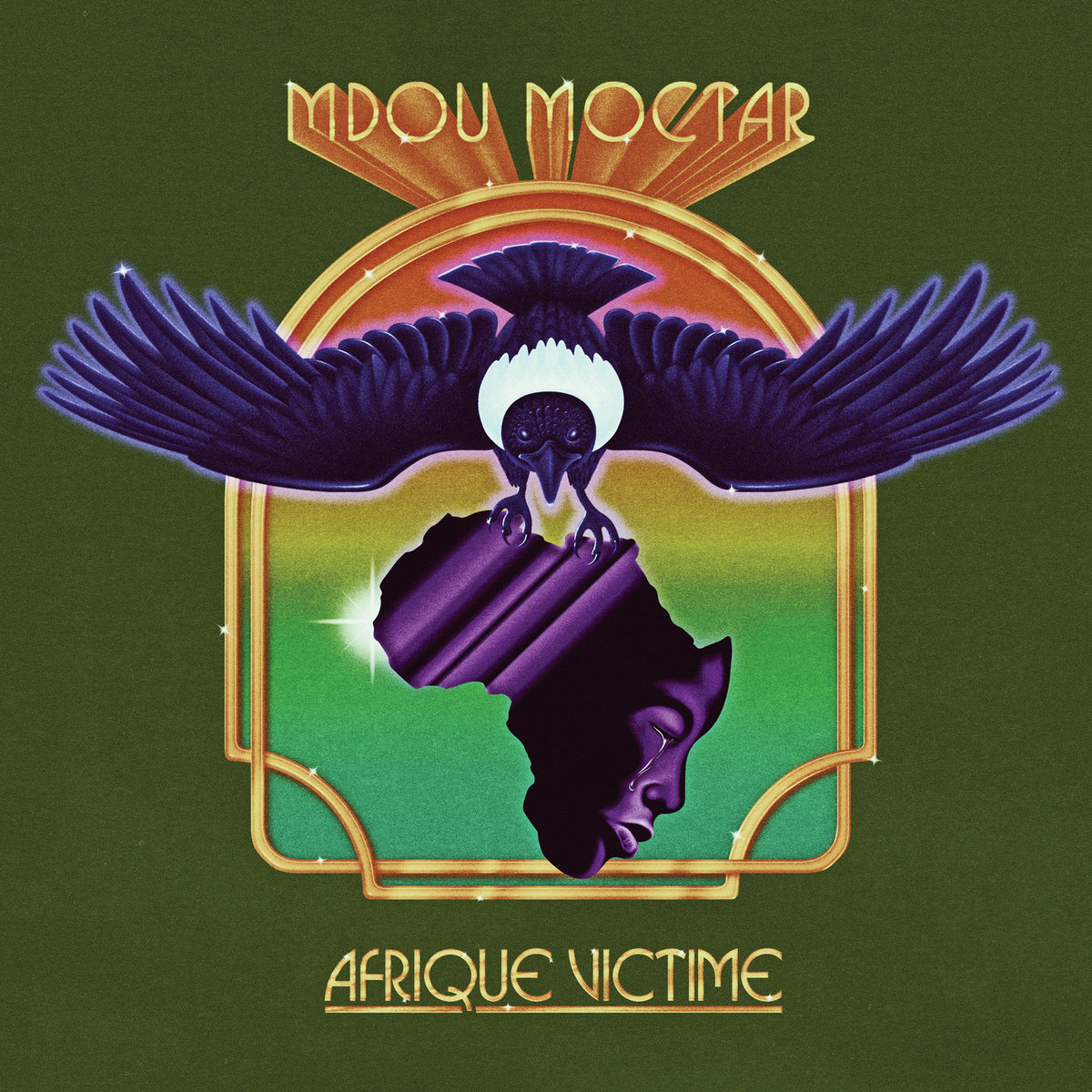 The album art that tops this years list is the great work from Mdou Moctar as the cover of
Afrique Victime
works in lock step with their visual style from
their debut album
. It also works with the title of the record and the powerful music contained within. A damn good album and great cover art. Here is the title track and one of our favorite individual songs of the year: